Society for General Psychology (Division 1)
Join Div. 1 to connect with academics, professionals, students, and others focused on general psychology.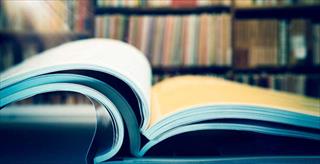 Awards and Grants
Div. 1 annually presents several prestigious awards and grants.

Mission Statement
Div. 1 (The Society for General Psychology) promotes the creation of coherence among psychology's diverse evidence based specialties, other scientific disciplines and the humanities. It encourages analysis of the merits and challenges of bridging concepts, methods, and theories.
Review of General Psychology RSS Feed
The Review of General Psychology is especially interested in articles that bridge gaps between subdisciplines in psychology as well as related fields or that focus on topics that transcend traditional subdisciplinary boundaries. As of January 2019, it is published by SAGE Journals, where Div. 1 members can access it online.