Div. 20 Award Winners
The individuals described below were honored by Div. 20 for their exceptional achievements.

Congratulations to our 2020 award recipients from Div. 20
The Div. 20 awards were presented virtually as part of APA 2020 Virtual, Aug. 6-9. Div. 20 is proud of the exemplary work and achievements of our award winners.
Undergraduate Research Award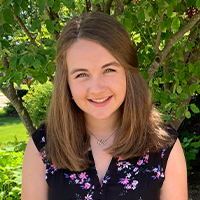 Abbey Hamlin graduated from the University of Michigan in May 2020 with a degree in psychology and spanish. As an undergraduate student, Abbey conducted research for the Michigan Cognitive Aging Project (MCAP), a longitudinal study of racially and socioeconomically diverse individuals transitioning from mid to late-life. Using preliminary data from MCAP, Abbey wrote a senior honors thesis with Laura Zahodne, PhD, and Zarina Kraal on the potential cognitive benefits of social engagement and the interaction between race and social support. Abbey recently began working as the lab manager for the Computational and Cognitive Neuroscience lab where she oversees a multi-year fMRI study investigating age-related neural dedifferentiation. She hopes to eventually combine her experiences in psychosocial, cognitive, and neuroimaging research in order to develop effective interventions for adults with Alzheimer's disease. Her ultimate goal is to pursue a PhD in clinical psychology.
Graduate Research Award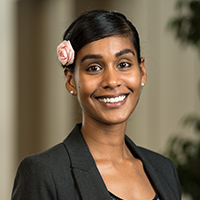 Zarina Kraal is a graduate student in clinical science at the University of Michigan where she is mentored by Laura Zahodne, PhD, and Vicki Ellingrod, PhD. She is currently completing her doctoral internship in clinical psychology (neuropsychology track) at the Medical University of South Carolina where she is mentored by Anya Benitez, PhD. Her research focuses on physiological and psychosocial contributors to cognitive aging. She was selected as the winner of the Div. 20's Graduate Student Research Award for her submission "Childhood Adversity Associations with Later-Life Cognition via Education and Physical Health," which utilized health and retirement study data.
Doctoral Dissertation Award in the Psychology of Aging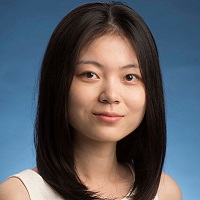 Meng Huo, PhD, is currently an assistant professor of human development in the department of human ecology at the University of California, Davis. She received her PhD in human development and family sciences from the University of Texas at Austin, where she completed graduate study under the guidance of Karen L. Fingerman, PhD, and was selected to be a Harrington Dissertation Fellow (highest honors). Broadly, Huo's research focuses on empathy and altruism in later life. She explores two major lines of research: (a) how and why older adults help other people, and how these helping behaviors contribute to older adults' resilience against age-related declines, and (b) how empathy influences older adults' social experiences, including helping behaviors, and well-being. Huo's work relies on self-report data, daily and ecological momentary assessments, biomarker data, objective assessments of physical activity via accelerometers, and real-life observational data. She has published 19 peer-reviewed journal articles (10 are first-authored), mostly in top-tier journals, such as the Gerontologist, and the Journals of Gerontology, Series B: Psychological Sciences and Social Sciences. She has also published two chapters, one of which is first-authored, in prestigious handbooks.
Walter G. McMillen Memorial Award for Parkinson's Disease Research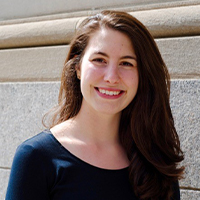 Emma Weizenbaum is a sixth year PhD candidate in the clinical program of psychological and brain sciences department at Boston University. She is currently completing her final year of the program in the pre-doctoral internship at Massachusetts General Hospital/Harvard Medical School with a specialization in neuropsychology. Her research program centers on ecological momentary assessment of cognition via smartphone technology in people with Parkinson's disease in the Vision & Cognition Lab with Alice Cronin-Golomb, PhD, and the AMP Lab with Dr. Daniel Fulford. The goal of this work is to first assess the feasibility and validity of smartphone assessment methods, and second, to understand how contextual factors (location, social environment, recent exercise) and internal factors (mood, alertness, motivation, ON-OFF state) influence one's attentional and working memory abilities across time-points. She received her undergraduate degree in psychology at the Wesleyan University where she conducted research on individual differences in decision making behavior. Before beginning her graduate training, she worked as a psychometrist performing neuropsychological assessments in the Cognitive Neurology Unit at Beth Israel Deaconess Hospital. She also worked at the John R. Graham Headache Center at Brigham and Women's Hospital where her research focused on headache pain and healthcare utilization.
Springer Early Career Achievement Award in Research on Adult Development and Aging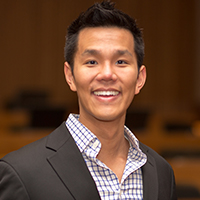 Eric S. Kim, PhD, is an assistant professor in the department of psychology at the University of British Columbia. His program of research focuses on older adults and aims to identify, understand, and intervene upon the individual and environmental determinants of psychological wellbeing that enhance healthy lifestyle behaviors and reduce the risk of age-related chronic conditions. Around this topic, he has given invited lectures at universities; policy organizations, such as the National Academy of Sciences; corporations, including UnitedHealth Care, IDEO, AARP, and Samsung; and he's also been invited for national- and international-level think-tank working groups, such as OECD and the United Nations. He's been recognized as: one of Forbes's 30 Under 30 in healthcare, an Association for Psychological Science Rising Star, and the American Journal of Epidemiology's Article the Year recipient. His recent insights have been featured in outlets such as the New York Times, Los Angeles Times, The Atlantic, and Washington Post. He enjoys spending time at the intersection of several disciplines and in his work integrates perspectives from psychology, gerontology, biostatistics, social epidemiology, cardiology, and translational science. He has published his research in a range of journals, including the Proceedings of the National Academy of Sciences, JAMA Psychiatry, Circulation, Stroke, and the American Journal of Epidemiology.
M. Powell Lawton Distinguished Contribution Award for Applied Gerontology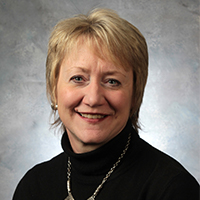 Sara Honn Qualls, PhD, ABPP is Kraemer Family Professor of Aging Studies, Professor of Psychology, and Director of the Gerontology Center at the University of Colorado at Colorado Springs. After training at Penn State University and the Palo Alto VA, she has spent her career at UCCS, where she co-founded the Aging Center (training clinic) and doctoral program in clinical Geropsychology. She served as department chair and Director of Clinical Training after which she shifted focus toward building inter-disciplinary research and services innovation centers in senior housing and health and wellness facilities. She established integrated care training experiences within social services, legal services, and health care systems. In addition to mentoring students, her greatest satisfaction has come from translating research and best practices related to mental health into settings where older adults and their families receive other services, deeply inspired by Powell Lawton's vision, theories, research tools, and dedication. With a focus on the amount of role change that caregiving often requires, she has applied family systems theory and practice to work with later life families. She has published on mental health and aging, caregiver interventions, and Geropsychology, including books such as Caregiver Family Therapy and Aging and Mental Health.
The Baltes Distinguished Research Achievement Award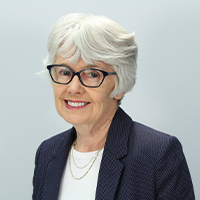 Jacqui Smith is a Professor of Psychology at the University of Michigan, Ann Arbor, and a Research Professor in the Survey Research Center and the Research Center for Group Dynamics in the Institute for Social Research (ISR). After completing her PhD in Australia, she moved to the Max Planck Institute for Human Development in Berlin in 1984 initially for postdoctoral training in lifespan development and cognitive aging and subsequently stayed as a Senior Research Scientist. In 1999, she obtained the Habilitation in Gerontology from the Free University of Berlin and held joint professorial appointments in the University and Max Planck Institute. In 2006, she moved to the University of Michigan, to join the Health and Retirement Study (HRS) as Co-PI and lead the Psychosocial Aging component of this study. She is also PI of NIA-funded projects affiliated with HRS on subjective wellbeing and the role of individual life histories on late-life cognitive aging. Her current research examines associations between age/cohort, gender, and racial/ethnic differences in lifelong education and occupation histories in the accumulation and maintenance of cognitive reserve and the moderation of cognitive decline and transition to AD/ADRD.
Past award winners
The Div. 20 award winners for 2019 were recognized through an article that appeared in the Div. 20 newsletter.

At APA's 2018 convention, Div. 20 honored several individuals for their exceptional achievements at an awards ceremony on Aug. 10, 2018, in San Francisco. Div. 20 congratulates these individuals for their outstanding accomplishments. These individuals are described below.
Graduate Student Research Award
Awardee: Yijung Kim, MS
University of Massachusetts-Boston
"Grow old with me: Understanding discrepancies in married couples' subjective aging experiences"
Mentor: Kathrin Boerner
Postdoctoral Research Award
Awardee: Jennifer Bellingtier, PhD
Friedrich Schiller University
"Jena Feeling young and in control: Daily control beliefs predict younger subjective ages"
Mentor: Michaela Riediger
Walter G. McMillen Memorial Award for Parkinson's Disease Research
Awardee: Bonnie M. Scott, MS
University of Florida
"Neurophysiology of motivational disorders in Parkinson's disease"
Mentor: Dawn Bowers
Doctoral Dissertation Award in the Psychology of Aging
Awardee: Nadia Brashier, PhD
Duke University
"Heuristics for truth across the lifespan"
Mentor: Elizabeth Marsh
The Springer Early Career Achievement Award in Research on Adult Development and Aging
Awardee: Gloria Luong, PhD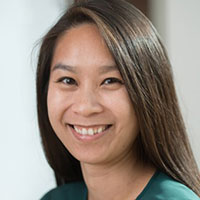 About the awardee: Luong is an assistant professor in the department of human development and family studies at Colorado State University. Her research program focuses on socioemotional development across the adult lifespan. Luong's research program explores two major lines of inquiry: (1) adult age differences in stress process, motivation and emotion regulation and (2) how social interactions and relationships change with age and the implications of these changes for individuals' health and well-being. Her dissertation received the James McKeen Cattell Award for an Outstanding Dissertation in Psychology from the New York Academy of Sciences and a Dissertation Award from the Gerontological Society of America. She received major research funding as a principal investigator from both the National Institute on Aging and John Templeton Foundation and Arizona State University Pathways to Character Initiative. She has published 25 articles or chapters in peer-reviewed journals or peer-reviewed edited volumes, including several prestigious handbooks and top-tier journals such as Psychology and Aging, Developmental Psychology and Emotion.
The Mentorship Award in Aging
Awardee: Elizabeth A. L. Stine-Morrow, PhD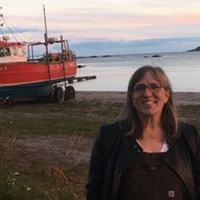 About the awardee: Stine-Morrow is a professor of educational psychology, affiliated with the Beckman Institute and the University of Illinois. She is the current editor of Psychology and Aging and is a respected researcher known for her scientific contributions to understanding language processing and aging and cognitive interventions. Stine-Morrow is a valued mentor to students and colleagues at all levels. Comments and feedback from her mentees include:
"Liz has an amazing talent for discovering and bringing out the individual strengths of each of her mentees. She helped each of us to find capabilities that we didn't even know we had at the time."

"Liz devotes an enormous amount of time and energy to her mentees. She put in (and continues to put in) incalculable numbers of hours, with each of us, as graduate students and beyond, modeling best practices in everything – we do mean everything – from research, to grantsmanship, to teaching, to work/life balance, to perseverance."

"Liz is a dedicated researcher, independent thinker and passionate teacher who truly cares about cultivating individuals who will make contributions to the field of cognition and aging as successful academics and researchers. Perhaps Liz's greatest contribution as a mentor is that she exemplifies the type of professor, professional and person that inspires others."
The M. Powell Lawton Distinguished Contribution Award for Applied Gerontology
Awardees: Larry W. Thompson, PhD, and Dolores Gallagher Thompson, PhD, ABPP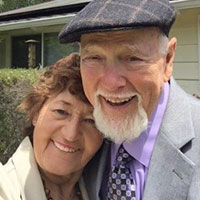 About the awardees: Thompson and Thompson are professors in the department of psychiatry and behavioral sciences at Stanford University School of Medicine. They are best known for their long-term work in depression treatment for older adults. They are pioneers of serious efforts to study psychological aspects of depression and its treatment in older adults and in identifying ways to recruit and treat older adults to depression treatment studies at a time when many in that age cohort were afraid of stigma related to mental health. Their work in depression treatment clinical trials for older adults have three truly groundbreaking aspects: (1) combating the idea that older adults were not good candidates for psychotherapy, (2) combating the idea that drugs not psychotherapy would be preferred and would work better for older adults and (3) demonstrating that clinical trials of psychological treatments were viable. They have done significant work on dementia and caregiving. For decades, they have committed themselves to serving ethnic minority communities, including Hispanic, Chinese, Japanese and others, in the U.S. and breaking down the language and cultural barriers to help seeking. Their work as builders of research and clinical training programs and centers within Veterans Affairs and Stanford benefitted many at the intern, postdoctoral fellowship and early career levels.
The Baltes Distinguished Research Achievement Award
Awardee: Karen Rook, PhD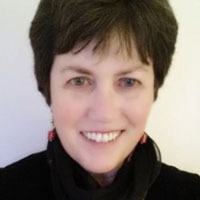 About the awardee: Rook is a professor in the department of psychology and social behavior at the University of California, Irvine. She is arguably the leading figure studying close relationships in the later stages of the lifespan. She is advancing the field challenging traditional ideas relating to social relations (e.g., they are good for you) and redefining how we think about the social ties of older adults. Her focus on understanding the impact of support as well as conflict was novel and critical to understanding the impact of social exchanges on health and well-being. She has examined older adults' increased vulnerability to negative social exchanges, social relationships as a source of health-related social control and the means by which older adults adapt to the loss or absence of primary social ties. She has extended her work to examine how health-related social control and support affect not only chronically ill individuals (e.g., those with Type 2 diabetes) but also their family members, such as spouses. She has published extensively in top-tier journals in the field, and her scholarship has been cited over 12,000 times (per Google Scholar; H-Index: 54). Her 2015 chapter on social networks and health has been described as "required reading for anyone in the field."
Last updated: August 2020
Date created: September 2018