Div. 20 Award Winners
The individuals described below were honored by Div. 20 for their exceptional achievements at an awards ceremony on Aug. 10, 2018, at APA's 2018 Annual Convention in San Francisco. Div. 20 congratulates these individuals for their outstanding accomplishments.
Student and Postdoctoral Research Awards
The Springer Early Career Achievement Award in Research on Adult Development and Aging
This award is designed to honor an individual whose work has made significant early career contributions to understanding critical issues in the psychology of adult development and aging
2018
Springer Award Winner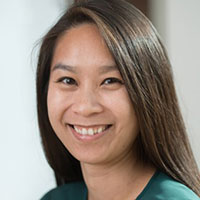 Bio
About Gloria Luong, PhD
Assistant Professor
Department of Human Development and Family Studies
Colorado State University
Her research program focuses on socioemotional development across the adult lifespan.
Luong's research program explores two major lines of inquiry: (1) adult age differences in stress process, motivation and emotion regulation and (2) how social interactions and relationships change with age and the implications of these changes for individuals' health and well-being.
Her dissertation received the James McKeen Cattell Award for an Outstanding Dissertation in Psychology from the New York Academy of Sciences and a Dissertation Award from the Gerontological Society of America.
She received major research funding as a principal investigator from both the National Institute on Aging and John Templeton Foundation and Arizona State University Pathways to Character Initiative.
She has published 25 articles or chapters in peer-reviewed journals or peer-reviewed edited volumes, including several prestigious handbooks and top-tier journals such as Psychology and Aging, Developmental Psychology and Emotion.
The Mentorship Award in Aging
This award is presented to an individual who has consistently provided support, guidance and strong direction to undergraduate and graduate students in aging and adult development. This individual might be someone who resides at a liberal arts institution or college that focuses on undergraduate education or it may be an individual at a PhD-granting institution. This award will be given to the individual who has been most actively committed to mentoring and who best exemplifies the qualities identified with strong, effective mentoring.
2018
Mentorship Award Winner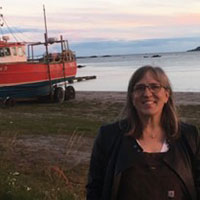 Bio
About Elizabeth A. L. Stine-Morrow, PhD
Professor of Educational Psychology
The Beckman Institute
University of Illinois
She is the current editor of Psychology and Aging and is a respected researcher known for her scientific contributions to understanding language processing and aging and cognitive interventions.
Stine-Morrow is a valued mentor to students and colleagues at all levels. Comments and feedback from her mentees include:
"Liz has an amazing talent for discovering and bringing out the individual strengths of each of her mentees. She helped each of us to find capabilities that we didn't even know we had at the time."
"Liz devotes an enormous amount of time and energy to her mentees. She put in (and continues to put in) incalculable numbers of hours, with each of us, as graduate students and beyond, modeling best practices in everything – we do mean everything – from research, to grantsmanship, to teaching, to work/life balance, to perseverance.
"Liz is a dedicated researcher, independent thinker and passionate teacher who truly cares about cultivating individuals who will make contributions to the field of cognition and aging as successful academics and researchers. Perhaps Liz's greatest contribution as a mentor is that she exemplifies the type of professor, professional and person that inspires others."
The M. Powell Lawton Distinguished Contribution Award for Applied Gerontology
This award is presented in honor of the memory of M. Powell Lawton to recognize those whose contributions have improved the quality of life of older persons. The contributions being honored include developing or implementing a program, practice, policy or treatment that has or will have the great potential to improve the lives of older adults.
2018
M. Powell Lawton Distinguished Contribution Award Winners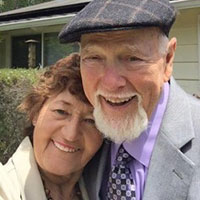 Bio
About Larry W. Thompson, PhD, and Dolores Gallagher Thompson, PhD, ABPP
Professors
Department of Psychiatry and Behavioral Sciences
Stanford University School of Medicine
They are best known for their long-term work in depression treatment for older adults.
They are pioneers of serious efforts to study psychological aspects of depression and its treatment in older adults and in identifying ways to recruit and treat older adults to depression treatment studies at a time when many in that age cohort were afraid of stigma related to mental health.
Their work in depression treatment clinical trials for older adults have three truly groundbreaking aspects: (1) combating the idea that older adults were not good candidates for psychotherapy, (2) combating the idea that drugs not psychotherapy would be preferred and would work better for older adults and (3) demonstrating that clinical trials of psychological treatments were viable.
They have done significant work on dementia and caregiving.
For decades, they have committed themselves to serving ethnic minority communities, including Hispanic, Chinese, Japanese and others, in the U.S. and breaking down the language and cultural barriers to help seeking.
Their work as builders of research and clinical training programs and centers within Veterans Affairs and Stanford benefitted many at the intern, postdoctoral fellowship and early career levels.
The Baltes Distinguished Research Achievement Award
This award is sponsored by the Margret M. and Paul B. Baltes Foundation and is Div. 20's most prestigious award. It has been established to honor researchers with distinguished careers that have featured exceptional theoretical and empirical contributions to the psychological science of aging.
2018
Baltes Award Winner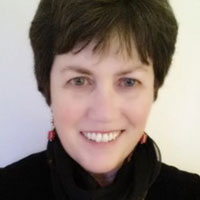 Bio
About Karen Rook, PhD
Professor
Department of Psychology and Social Behavior
University of California-Irvine
She is arguably the leading figure studying close relationships in the later stages of the lifespan.
She is advancing the field challenging traditional ideas relating to social relations (e.g., they are good for you) and redefining how we think about the social ties of older adults. Her focus on understanding the impact of support as well as conflict was novel and critical to understanding the impact of social exchanges on health and well-being.
She has examined older adults' increased vulnerability to negative social exchanges, social relationships as a source of health-related social control and the means by which older adults adapt to the loss or absence of primary social ties.
She has extended her work to examine how health-related social control and support affect not only chronically ill individuals (e.g., those with Type 2 diabetes) but also their family members, such as spouses.
She has published extensively in top-tier journals in the field, and her scholarship has been cited over 12,000 times (per Google Scholar; H-Index: 54). Her 2015 chapter on social networks and health has been described as "required reading for anyone in the field."