Div. 24 awards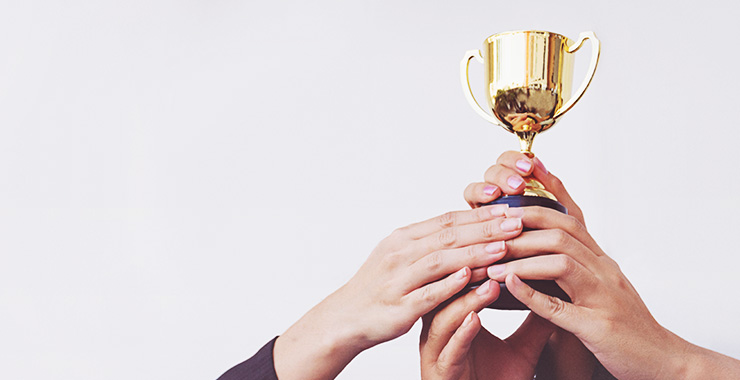 Recognizing excellence and outstanding achievement in theoretical and philosophical psychology.
Honoring award winners
Div. 24 recognizes the achievements of awardees at past APA annual conventions.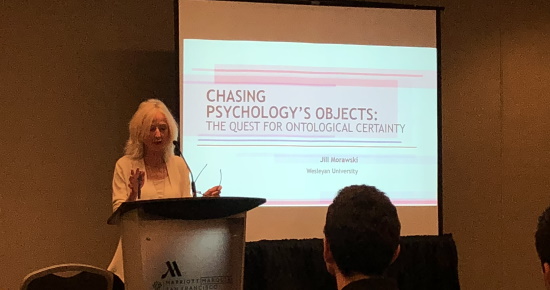 Chasing psychology's objects: The quest for ontological certainty
Jill Morawski, professor at Weslyan University and 2018 recipient of the Society's Award for Distinguished Theoretical and Philosophical Contributions to Psychology, gives a presentation at APA's convention.
Student awards
Div. 24 offers an opportunity for students presenting either a paper or poster at the annual APA convention to be considered for the Student Paper Award.
Outstanding Student Service Award
This award recognizes the substantial contributions of a student affiliate to the society that furthers the goals of theoretical and philosophical psychology.
Student Travel Fund
The division provides a modest amount of fiscal assistance to students who are intending to present at APA's convention in order to help defray some of the costs associated with conference travel. Although not the cost of a typical airfare, it represents the division's attempt to contribute to and help support student members. To be eligible, students need to be Student Affiliate members of the division and be first authors on a paper or poster presentation that has been accepted for either the APA Convention or Midwinter Meeting programs. This fund is made possible through member donations. Available funds are distributed equally among all qualifying students.