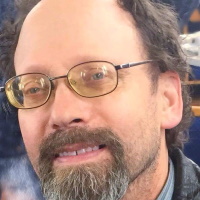 Yet again the scientific foundations of psychology were cross-examined in this past decade, both from within and outside the field, and found wanting. As a professional graphologist or handwriting analyst before becoming a psychotherapist, I have a unique perspective on this paradigm shift. An issue I argued about with my faculty adviser in my graduate research project (Clark, 1992) was the inadequate methods of personality testing to validate graphology. Encouraged by Jim Lamiell at the beginning of this decade, I studied William Stern's research on graphology which I presented at the 2014 STPP winter meeting. Lamiell (2003) described the reasons for confusion regarding the meaning of common, or "general," in the statistical analysis of personality traits.
The question is will psychologists evolve from the current critical re-evaluation of research foundations? I believe this to be another failed revolution that would appear to be highly correlated in statistical analysis of regression towards the mean (predictive validity) of past denials confirmed by psychologists own self-fulfilling prophecy. In other words, psychologists expect the future to be like the past based on their statistical analysis of past events, making their predictions limited by their expectations. A comparison will demonstrate my evidence.
As the field of genetics has advanced, statistical methods in genetic sciences have developed alongside refinement of measurement—unrecognizable to a geneticist of 1945. Psychological personality statistics, on the other hand, which are based on genetic theories of intelligence remain essentially the same as they were in Thorndike's Introduction to the Theory of Mental and Social Measurements, first published in 1904.
Even if mainstream psychology has forsaken any evaluation of their theoretical and philosophical foundations of research, therapists are ethically obligated to recognize the limitations of psychological measurement, especially as applied to individual appraisal of our client. Theoretical and philosophical psychology examines these fundamentals and has led me to a more nuanced technical understanding of psychological assessment with practical results.
Philosophical examination reveals that there are two personalities in psychology. Continental psychologists like Carl Jung have a dialectic approach, while Anglo-psychologists like Spearman (British) and Thorndike (American) followed an associationism approach. These philosophical differences help explain the diagnostic versus psychometric controversies of the past century. They disambiguate theoretical distinctions between psychological type and personality trait, as well as explain why the lexical hypothesis of personality trait factors (in the development of the Five Factor Model of personality tests, for example) does not correspond with the expressive movement of handwriting analysis. The lexical hypothesis states that personality traits which are important in a group will be found in their verbal language or dictionary (lexicon). Expressive movement theory states that habitual patterns of nonverbal and unconscious "body language" are more accurate indicators of personality than the content of verbal statements.
Put briefly, the dialectic approach which focuses on expression and expressive movement makes possible an intensive single case examination of an individual person, by evaluating in a dialectical manner opposing tendencies—in the opposing motivations seen as inhibitions in movement, for example—to understand their personality traits as they relate to their total personality (i.e., psychological type).
The associationism approach makes possible a comparison, by evaluating in an associationism manner individual differences in a group, for ranking a person's talents or abilities in comparison to others.
"If a group of individuals are ranged in order according to the amounts which they severally possess of a trait, we can, even when ignorant of what the amounts are for each and all of the individuals, assign to each the amount of his deviation from the average, provided the form of the group's distribution is known" (Thorndike, 1911, p. 85).
 Spearman's (1937) critique of Stern (1935) demonstrates how philosophical ignorance of the differences between Anglo and continental psychologists' approaches results in confusion.
"…German [continental] psychologists have been so preoccupied with exalting 'wholes' and depreciating 'sums', that in their works most other consideration would seem to have been crowded out. Stern for instance has recently presented to us the following conclusion: 'A single empirically discovered character trait requires a three-fold examination: as to it's intrinsic nature, as to its inter-individual comparability, and as to its personal accent or significance.' As for examining the trait in the supreme respect of generality, this neither here nor elsewhere seems to be mentioned by him (Spearman, 1938, v.2, p.213).
Instead of a three-fold examination of each personality trait, psychologists have followed Spearman's fanatical mission in a one-dimensional approach to personality tests that focus exclusively on the individual differences of inter-individual comparability in nomothetic statistics which assigns the personality trait a place on a scale so its qualifications for the solving of super-individual problems becomes obvious from comparisons with others in a group.
Ignored in personality tests is the intrinsic nature of the trait that requires an approach which describes the person's readiness for directed dynamic acts of will of a definite kind, and the personal accent of the trait that requires an approach which designates the role of the trait within the dynamic structure of the total personality.
Although William Stern is remembered for developing the Intelligence Quotient formula, one most accurate psychometric test for predicting success, Stern's (1935) three-fold examination of personality has been ignored. In their supreme respect of generality, psychologists lost their personality, character, and soul.
References
Clark, V. (1992). Personality assessment and graphology in research. Unpublished independent research at University of Kansas.
Lamiell, J. T. (2003). Beyond individual and group differences: Human individuality, scientific psychology, and William Stern's critical personalism. Thousand Oaks, CA : Sage Publications Ltd.
Thorndike, E.L. (1904). An Introduction to the theory of mental and social measurements, First Edition. New York, NY: The Science Press.
Thorndike, E.L. (1911) Individuality, Houghton Mifflin Company, Riverside Press, Cambridge, MA.
Spearman, C. (1937). Psychology down the ages. (2 volumes). Oxford, England: Macmillan.
Stern, W. (1935, June). On the nature and structure of character. Character and personality, v. 3`(4): 270-289.
About the Author
Clark has been a clinical graphologist consulting to psychotherapists for twenty-five years. Certified as a specialist in graphology by the American Handwriting Analysis Foundation, Clark was awarded a Master of Science in counseling psychology by the University of Kansas in 1996. Under licensing supervision, he applied clinical graphology in private practice at The Mind Spa, a biofeedback neuro-optimization clinic in Atlanta, as well as in psychiatric hospitals working with Native Americans and rural Appalachians in substance/drug abuse and crisis counseling in both regional hospital emergency rooms and outpatient community mental health agencies before becoming a Licensed Professional Counselor (LPC) in 2006. Since 2010, Clark has been principal of Character Evaluation consulting.