Awards
The listings below provide information about current award winners, eligibility and the application and nominations process for each award.
Graduate Student and Career Awards
Nominations for these awards are due January 15 annually. Questions about these awards or nominations may be sent to the awards chair. Please include "Div. 28 Nomination" in the subject line on all emails.
MED Associates Brady-Schuster Award
The MED Associates Brady-Schuster Award honors a mid-career or senior scientist who conducts outstanding research that underscores the fundamental importance of behavioral science to psychopharmacology or substance abuse.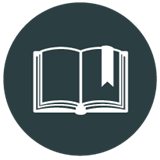 Outstanding Dissertation Award
The Outstanding Dissertation Award honors the best recent doctoral dissertation in psychopharmacology and substance abuse.
Young Psychopharmacologist Award
The Young Psychopharmacologist Award recognizes honors a young scientist doing original, meritorious work in psychopharmacology.
Last updated: February 2022
Date created: January 2011