In This Issue
March for Science
America's need for psychological science is p < .05.
By
David Washburn, PhD
Through our affiliation with APA, Div. 3 (Society for Experimental Psychology and Cognitive Science) was an official partner of the March for Science. Across the globe, thousands of scientists and supporters rallied and marched to highlight the critical importance of funding, training, peer review, communication and application of science. Members of Div. 3 marched in support of experimental psychology and experimental psychologists by all the different names (e.g., cognitive scientist, developmental psychologist, behavior analyst, comparative psychologist, behavioral neuroscientist and so forth) we call ourselves. We marched to demand empirically grounded, evidence-based decision-making by our leaders and representatives. We marched in unity with scholars from other sciences, in what we hope will be a growing commitment to increased scientific communication both between disciplines and with the public. Div. 3 will continue to work with and through APA to ensure that the March for Science is not merely a one-day symbol but rather an ongoing movement that will benefit our discipline, our country and our world.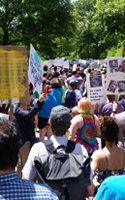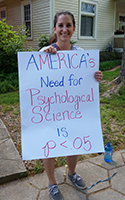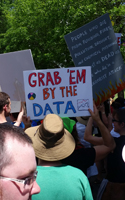 Have a photograph or memory to share from the March for Science in Washington, D.C., or one of the 600 or more satellite cities? Send it to include in a future newsletter. These images are from the Atlanta March for Science.