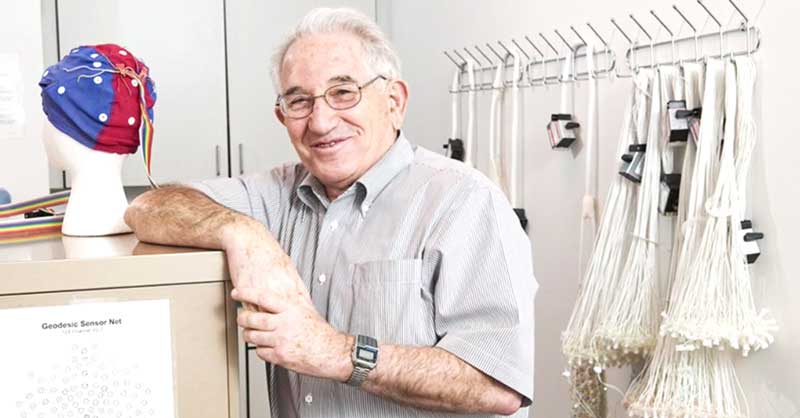 On Oct. 10, 2018, the Society for Experimental Psychology and Cognitive Science lost a longtime fellow, a current officer as one of our Council of Representative reps, a pioneer of cognitive psychophysiology and a friend to many. Emanuel Donchin died in Tampa, Fla., where he had lived since 2001, after accepting an appointment in the psychology department at the University of South Florida. A detailed and touching memorial statement appears on the department's website. Fabiani, Kutas, Miller & Coles (2018) wrote another for Psychophysiology and the present column borrows extensive from both. Donchin is also remembered by his loving family, including his wife of 63 years; by the hundreds of close friends, collaborators and mentees whose lives he touched; and through a legacy of research contributions that helped to establish the field of cognitive neuroscience.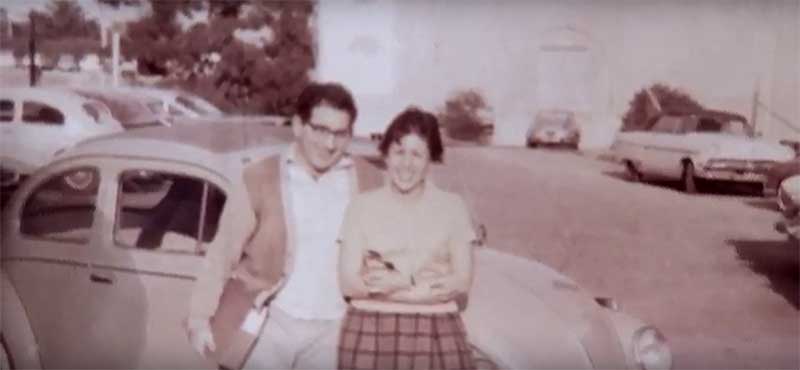 Emanuel Donchin was born (April 3, 1935) and raised in Tel Aviv. The family home where he grew up is located less than a mile from the Tel Aviv Art Museum, where the independent statehood of Israel would be declared on May 14, 1948. Though surrounded throughout his youth by the sights and sounds of war, which Donchin could vividly recount, his childhood was also spent surrounded by friends and family. Parents Guta and Michael Donchin were active socially in the community. They also frequently offered space in their home to individuals who moved to the Palestine to escape the Holocaust and World War II. The son of a bookstore owner, Donchin developed a love for reading (particularly comic books, perhaps providing a note of encouragement to contemporary parents who may worry about their children's fixation on comic-book characters). He also made many childhood friends, people to whom he would remain close throughout his life. One of those childhood friends was Rina Grinbarb, whom Donchin met in 1949, and whom he would wed in 1955. Between 1952 and 1955, both served in the Israeli Defense Forces. After their service, the couple returned to Tel Aviv and together helped to form the Kibbutz Ayal, along with many of those other childhood friends. Already showing the teamwork and leadership skills that would serve him so well in his career, Donchin led the youth movement at the kibbutz.
In 1957, Donchin enrolled at Hebrew University in Jerusalem. He majored in psychology and statistics. To quote the memorial statement published on the University of South Florida website:
"This was an unusual time for psychology in Israel. The former head

Solomon (or Sonny) Kugelmass, who chaired the psychology department from 1957 to 1968. This photo, from 1969, shows Kugelmass with a GSR apparatus (http://old.psychology.huji.ac.il/en/?cmd=About.237)

of the psychology department [Professor Enzo Joseph Bonaventura, 1891-1948, founder of the psychology department] had been killed in the fighting in Jerusalem in 1948 and the program had been closed down. But in 1957, Donchin became a member of the first class of the new department. As there was no students in psychology who were more senior than the class of 1957, Manny and his cohorts found many doors wide open. He was chosen as a research assistant to Shlomo Kugelmass, a psychophysiologist with an interest in autonomic responses and emotion and Donchin became an expert in recording GSP and other autonomic functions. This would guide his career for the next 60 years."
Other students in the new department's inaugural class who would go on to make important contributions to psychology included future Nobel Prize recipient Amos Tversky. (His award-winning collaborator Daniel Kahneman had earned his undergraduate degree in psychology in 1954 while the department was essentially closed and returned to Hebrew University as a faculty member in 1961 following receipt of his PhD.) Other influential students in Donchin's 1957 class included Amnon Rapaport, Shlomo Breznits, Tamar Swedovski Kron and Rami Bar-Giora.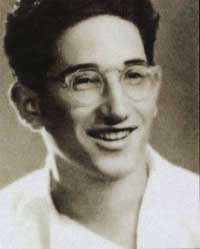 In 1961, Donchin received a Fulbright Scholarship to support doctoral training, and so he and his wife moved to Los Angeles, Calif. Donchin was accepted for graduate study at the University of California, Los Angeles (UCLA) under the direction of Donald B. Lindsley (1907-2003), whose earlier research with cats had led to the discovery of the reticular activating system. Finishing his PhD in a mere 30 months, Donchin's 1964 dissertation was titled "Cortical evoked potentials and retroactive masking and enhancement effects with brief paired flashes of light." It was preceded in the literature by Donchin's first two published articles, both co-authored with Lindsley and fellow student Jerry D. Wicke, who would complete his own dissertation in 1969. Donchin, Wicke and Lindsley (1963) reported evoked potential and perceptual data when the interval between the presentation of two visual lines was manipulated. Wicke, Donchin and Lindsley (1964) varied stimulus intensity in this same paradigm, again reporting the effects on perception and brain waves. Although not the first published uses of averaged EEG responses to the presentation of visual stimuli, the papers marked the beginning of an important shift in the history of research on brain-behavior relations. The feasibility of studying cognition through event-related potentials (ERP) had been demonstrated. Donchin would publish 29 more times in the decade between 1965 and 1974, and all would be related to the ERP procedure. Included in this list was the 1969 book edited by Donchin and Lindsley that summarized the methods and findings from research with averaged evoked potentials, leading Beck (1970) to describe the ERP paradigm as "a promising tool for brain research" (pg. 745).
By the time this book was published, Donchin had joined the psychology faculty at the University of Illinois, Urbana-Champaign as an associate professor, following brief research appointments at UCLA, Stanford and the NASA Ames Research Center, where he recorded ERPs from monkeys as well as humans. He remained at Illinois from 1968-2001, earning promotion to professor in 1972, and being named department head from 1980 to 1994. His Cognitive Psychophysiology Laboratory at Illinois was a hotbed for discovery and training, hosting many students, postdocs and visiting scientists — a virtual "who's who" of scholars who would contribute to our understanding of the relation between cognition, brain and behavior primarily though the measurement of averaged event-related potentials. In their excellent memorial article, Fabiani and collaborators (2018) listed a sampling of Donchin's seminal discoveries and contributions to the field.
Donchin remained active and productive in research until his death; indeed, his last publication appeared in print the very month of his passing in 2018. More than 20 percent of the 200+ publications listed on Donchin's CV appeared in print after his retirement from the University of Illinois, while he was on the active psychology faculty of University of South Florida (2001-2019, the first seven years as department chair).  Equally impressive, the list of grants that Donchin received in his career fills five full pages of his CV. The agencies that invested in Donchin's scholarship include the National Science Foundation, National Institute on Drug Abuse, National Institute on Alcohol Abuse and Alcoholism, National Aeronautics and Space Administration, Environmental Protection Agency, Central Intelligence Agency and many other federal agencies and foundations. 
In addition to his academic leadership, Donchin provided disciplinary leadership as president of the Society for Psychophysiological Research in 1980, and president of the Society for Experimental Psychologists in 1995. From 1981-1985, he served as vice president for the Federation of Behavioral, Psychological and Cognitive Societies. He was also elected to three-year terms on the APA Council of Representatives in 1998, 2004, 2008 and 2017 (representing Div. 3 for a total of 11 years) and to the APA Board of Educational Affairs in 2002. For these many scholarly and professional contributions, he was elected fellow of Divs. 3, 6, 1 and 2 and a fellow of the American Association for the Advancement of Science. He received the William James Fellow Award from the American Psychological Society in 1991 and the Distinguished Scientific Contributions Award from the Society for Psychophysiological Research in 1993. 
To say that Donchin was singularly focused is both an understatement and an exaggeration. It is true that all of his contributions to the literature are related, at least loosely but most quite directly, to the ERP paradigm and thus that his research can be defined by this single methodology. At the same time, the literature attests to a wide range of behavioral paradigms and questions of interest for which the psychophysiological methodology was employed. In reading many of these studies, is clear that Donchin was an experimental psychologist in orientation and practice. In his view, "…the power of the ERP methodology [is] to make overt processes that are not readily observable by the conventional methods of cognitive psychology. Progress in this enterprise is not possible without a careful and parametric mapping of the functional significance of the components" (Donchin & Coles, 1991, pg. 567, emphasis added). ERPs make overt, measurable responses out of brain activity, providing neurobehavioral data that can, and indeed must, be interpreted functionally through careful experimental design. In co-authoring a committee report on guidelines for the use of ERPs to study cognition, Donchin and collaborators concluded with a series of statements that are fundamental to every expression of experimental psychology:
"Science depends on data that are recorded reliably, analyzed properly, and interpreted creatively. A scientist must pay attention to the details and ensure that they are documented sufficiently so that others can replicate published results. The experiments must be designed so that the measurements will test one explanation and rule out others. The data must be measured accurately and analyzed with care to distinguish meaningful effects from noise. A combination of competence, caution, and creativity can lead to powerful interpretations of the world and predictions for the future" (Picton et al., 2000, pg. 149).
Manny Donchin's career illustrates what can be accomplished with the combination of competence, caution and creativity.
Personal note: Among the many grants discussed above, the Defense Advanced Research Projects Agency funded eight awards to Donchin and his collaborators, including a multi-year (1983-1986), multi-site, multi-investigator investigation of learning strategies to identify the cognitive and neurophysiological correlates of behavior on a computer game called Space Fortress. The game was graphically simple but complex to learn and master, requiring decisions about resource (fuel, weapons) allocation as one explored space and solved various algorithm-based challenges. Each lab in the team-science project, led by Donchin's Cognitive Psychophysiology Lab, focused on a different aspect of Space Fortress performance. This project served as my introduction to Donchin. In 1994, I organized the first of what became a recurring symposium on "psychological research with computer games" for the Society for Computers in Psychology. Hearing of the Space Fortress project, I introduced myself to Donchin and invited him to participate in the symposium. My pride and excitement that he accepted the invitation were dashed when an emergency prevented him at the last minute from attending the SCiP convention; however, Manny was very apologetic and unwilling to leave a hole in my session. After trying without success to find a replacement speaker from the research team, he proposed writing out his talk, complete with visual aids, for me to read on his behalf at the conference. And so it was that in 1994, for about 20 wonderful minutes (and only after looking up the meaning and pronunciation of "verisimilitude"), I gave a professional talk as Donchin. Remembering those events years later over lunch, I told Donchin that I've never felt smarter than during those 20 minutes. He joked in reply that he probably never sounded smarter. Even in jest, it was one of the nicest compliments that I've ever received from a scholar who was already a rock star in the field of cognitive neuroscience and experimental psychology.
For more information about Donchin's career, see the USF memorial statement and the Fabiani et al. (2018) memorial.
Selected contributions to cognitive psychophysiology by Donchin and collaborators (from Fabiani et al., 2018):
Development and assessment of recording and analytic procedures for ERP research
Pioneering use of multivariate analyses and powerful general‐purpose laboratory computers in psychophysiology
Work on the P300 component of the ERP showed for the first time the dependence of its amplitude on subjective stimulus probability
Demonstration that P300s could precede overt responses, indexing stimulus evaluation processes, albeit peaking at longer latencies as a function of task difficulty
Showing that the amplitude of P300 could be used to measure the allocation of attentional resources across concurrent tasks
Reported that P300‐like activities recorded during stimulus encoding predict the subsequent memory of these stimuli
Contribution to theories of P300 function as a manifestation of context updating in working memory
Application to the use of ERPs in pioneering the detection, and to intervention work to enable communication with individuals with locked-in syndrome
Derivation and/or characterization of other ERP components, including the lateralized readiness potential and the error‐related negativity
National and international leadership in creating and shaping the field of cognitive psychophysiology / cognitive neuroscience
Additional references
Beck, E. C. (1970). The Average Evoked Potential: A Promising Tool for Brain Research. Psyccritiques, 15(12), 745-746.
Donchin, E.; Coles, M. G. While an undergraduate waits. Neuropsychologia, Special Issue in Honor of Karl H. Pribram: Localization and distribution of cognitive function. [s. l.], v. 29, n. 6, Special Issue in Honor of Karl H. Pribram: Localization and distribution of cognitive function, p. 557–569, 1991.
Picton, T. W. et al. Guidelines for using human event-related potentials to study cognition: Recording standards and publication criteria. Psychophysiology, [s. l.], v. 37, n. 2, p. 127–152, 2000.