Meet the current Div. 31 president, past president and president-elect.
President (2021): Elena J. Eisman, EdD, ABPP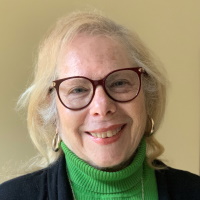 Elena J. Eisman, EdD, ABPP, is recently retired from her role as director of the APA Center for Psychology and Health. Previously, she served as APA associate executive director for Governance Affairs in the Practice Directorate. She was a faculty member for the Leadership Institute for Women in Psychology. Her last mission at APA was the development of a program for training psychologists in pain management through collaborations with SPTAs. Prior to her six years at APA, Eisman served as executive director and director of Professional Affairs at the Massachusetts Psychological Association for over 20 years. Eisman served 10 terms as chair of the Massachusetts Mental Health Coalition. She was an independent practitioner for over 20 years in addition to serving as a faculty member at the Massachusetts School of Professional Psychology (currently William James College). Eisman does consultation in the areas of association management, board functioning, leadership, and advocacy.
Eisman is board certified in clinical psychology and in family psychology by the American Board of Professional Psychology. She has served on the APA Board of Directors and as chair of the APA Board of Professional Affairs, the Policy and Planning Board, and the Commission for the Recognition of Specialties and Proficiencies in Professional Psychology (CRSPPP) and as member of the Committee for Advancement of Professional Practice (CAPP) and the Psychological Assessment Work Group. She served as member of the APA Council of Representatives representing Div. 31 and Massachusetts. She was chair of the Caucus of State Representatives for Council. She also twice chaired the State and Provincial Leadership Conference. As a SPTA executive director, she was elected chair of the Council of Executives in State and Provincial Psychological Associations (CESPPA). She also served as secretary of Div. 31 and was elected president previously but had to resign when she took her job at APA. She is thrilled to be able to serve the division again.
Eisman has chaired and participated in numerous committees and task forces at APA and beyond, including the Commission for Credentialing Organizations in Professional Psychology, the the APA Presidential Advisory Group on the Implementation of the Petition Resolution, the APA Commission on Training and Experience Leading to Licensure in Psychology, and the Taxonomy Task Force. Eisman has published and presented in the areas of credentialing, advocacy, psychological assessment, governance, association management, and leadership.
In semi-retirement, Eisman now has time to enjoy a new life and career directions in painting and jewelry design.  
Past-President (2021): Kathleen Ashton, PhD, ABPP, FACHP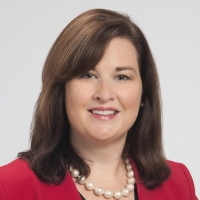 Kathleen Ashton, PhD, ABPP, FACHP, is a licensed psychologist and is board certified in clinical health psychology. She has been a health psychologist with the Cleveland Clinic since 2004, where she is an integrated team member and director of behavioral health at the Cleveland Clinic Breast Center. Her clinical and research interests include psychosocial aspects of breast cancer and hereditary risk of cancer. In addition to being the Div. 31 president-elect, Ashton has recently begun serving a three-year term on the APA Board of Professional Affairs.
She is the past president of the Ohio Psychological Association and the Cleveland Psychological Association, and past vice chair of the APA Practice Organization Committee for the Advancement of Professional Practice. Ashton's honors include faculty of the OPA Leadership Development Academy, fellow of the American Psychological Association (Div. 31), alumni of the APA Leadership Institute for Women in Psychology, fellow of the American Academy of Clinical Health Psychology, and Cleveland Clinic Staff Mentor of the Year 2015. She has numerous peer-reviewed publications and is an associate professor of surgery in the Cleveland Clinic Lerner College of Medicine. She is active in communicating the value of psychology and stress management as @stress_doc on Twitter. She has been active in Div. 31 as past chair of the Integrated Care Task Force and in state advocacy throughout APA.
President-Elect (2022): Paul Korte, PhD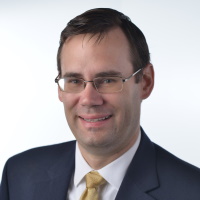 Paul T. Korte, PhD, is a clinical psychologist at the Harry S. Truman Memorial Veterans Hospital where he serves as the team lead of the Behavioral Medicine and Neuropsychology Services with clinical responsibilities in the Primary Care-Mental Health Integration program. He co-chairs the facility's Primary Care-Patient Aligned Care Team Committee, is a member and former vice-chair of the Research and Development Committee, and member of the training committee for the facility's APA-accredited psychology internship training program. He also serves the VA as a consultant to the national Motivational Interviewing training program. 
Korte is a past president of the Missouri Psychological Association and previously chaired the Integrated Care Committee, Conference Committee, and Media/Publications Committee, and now serves as the state association's legislative chair/federal advocacy coordinator and representative to APA Council of Representatives. Within Div. 31, he has been a member and chair of the Integrated Care Task Force. He served on APA's Health Behavior Assessment and Intervention CPT Code Advisory Group and now serves on APA's Integrated Primary Care Advisory Group. In addition to serving the profession through APA and state psychological association, he has served as co-chair of the Early Career Special Interest Group of the Association of VA Psychology Leaders. 
Korte was the recipient of the 2018 Psychologist of the Year Award from the Missouri Psychological Association, was a 2019 recipient of the Karl F. Heiser APA Presidential Award for Advocacy, and a 2021 recipient of a Federal Advocacy Award from APA Services, Inc. He is a 2011 graduate of Palo Alto University and maintains clinical and research interests in health psychology, integrated care, substance abuse, and behavioral addictions. 
Last updated: May 2021
Date created: June 2011