2020 President's Message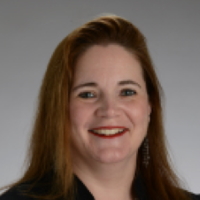 As Sandra L. Shullman, PhD, and Arthur C. Evans Jr., PhD, noted in their email to PLC attendees, we had 250 Congressional visits in person on the Hill and by phone (My group in Kansas did the majority of visits by phone, something we will remember as one of the most unusual SLC/PLC experiences!).
Our three main asks this year included: (1) asking Congress to enact the Medicare Mental Health Access Act (H.R. 884/S.2772), otherwise known as adding psychologists to the physician definition, in order to remove an unnecessary layer of physician supervision and increase access to psychologists' services — we were looking for co-sponsors of the bill (see: "Psychologists' Stories on the Need for Medicare Independent Practice Authority" factsheet; (2) asking Congress to safeguard Medicare mental and behavioral health services that psychologists provide from harmful cuts in the process of updating E/M payment coding — CMS is projecting a 7 percent cut in Medicare reimbursement rates beginning Jan. 1, 2021 (see: "Safeguard Psychologists' Services From Harmful Medicare Reimbursement Cuts" factsheet; and (3) asking Congress to increase FY21 funding for the Graduate Psychology Education Program and Minority Fellowship Program to address our nation's treatment gap in mental and behavioral health care and increase the nation's supply of health service psychologists (clinical, counseling and school psychologists) trained to provide culturally competent, integrated mental and behavioral health services  (see: "Increase Fiscal Year (FY21) Appropriations for Critical Psychology Workforce Training Programs"). 
Prior to our March 10 Hill visits/calls, we held our annual midwinter Div. 31 executive committee meeting on Friday, March 6. We ensured attention to SPTA needs and concerns through our ongoing partnership with APA Practice Directorate leadership and were happy to have Jared Skillings, Dan Abrahamson, Stephen Gillaspy, Shirley Higuchi, Alan Nessman and Connie Galietti join us to provide updates and discuss SPTA concerns. We also discussed ways to re-energize our division and groups; Erika Brink, MA, our Div. 31 student representative, is leading the charge by updating our website and student blogs—thank you, Erika! Nan Klein, our Div. 31 treasurer, presented a balanced budget that was approved and included money for anticipated expenses related to next year's Diversity Leadership Development Workshop that occurs biennially before PLC. This workshop, created and developed by Div. 31 past president and current APA president-elect, Jennifer Kelly, has been an important continuing effort co-sponsored by Div. 31 and the APA Office of Ethnic Minority Affairs. The primary purpose of the workshop is to provide leadership development training to psychologists of color with the goal of assisting diversity delegates of color to advance into leadership positions within their state, provincial and territorial associations (SPTA) and APA. We are proud to continue supporting this vitally important leadership workshop!
Prior to the official start of PLC, on Saturday, March 7, SPTA president-elects and other invited guests attended a six-hour APA workshop "The Role of Psychology in Addressing Pain and Related Opioid Dependence," co-presented by Jennifer Kelly, Dan Bruns and Ravi Prasad. They first presented this at the Ohio Psychological Association and are considering having other presentations at combined SPTA events in the future when in-person events can be held again. A free downloadable brochure, "The Opioid Guide: A Resource Guide for Practicing Psychologists," created by the APA Cross-Divisional (Div. 12, Div. 28, Div. 50) Task Force on Clinical Responses to the Opioid Crisis is available. I recommend that Div. 31 members read the brochure.  
The theme of this year's PLC was "Maximizing the Impact of State and Federal Advocacy."  Many breakout workshops were presented, including our own well-attended Div. 31 workshop "Why Do We Want to Belong? The Importance of Belonging to your SPTA – Addressing Membership," co-presented by Teresa Bruce, Nan Klein, Michael Ranney, and Elise Oehring; many SPTA leaders expressed gratefulness for this presentation. We heard an analysis of the current political landscape from Charlie Cook, a political analyst for the National Journal Group and publisher of The Cook Political Report, engaged in a newly formatted issue briefing for Congressional visits that was well-received and educational, and heard from Gillaspy on "Health Care Financing: Recent Changes and Challenges for the Future."  Gillaspy told us about a newly formed advisory workgroup to the APA Office of Healthcare Financing that will work virtually via monthly conference calls and electronic mail; some Div. 31 members, including myself and Antonio Puente, are members of this new workgroup.
Jennifer Kelly led a plenary session discussion on guild and social advocacy communications in 2020 and how psychological science research is leading the way; Sandy Shullman and Arthur Evans co-led a Q&A plenary, and the Committee of State Leaders (CSL) elections were exciting with a double tie that has yet to be determined. What do I mean by that?  Well, two female SPTA leaders were tied for second place for the second member-at-large seat, and both were female immigrants from India doing great work in their states and in their institutions (one from Kansas and the other from Massachusetts)!  The final decision is not yet made, but APA staff are consulting the bylaws and policies and procedures for CSL to determine what to do.
PLC 2020 was very exciting and memorable. I hope everyone who attended was able to make it home safe and healthy and that you all remain healthy. As the COVID-19 pandemic continues, I know it is impacting psychology practice, education and research in ways unimaginable until now. This means communication via phone, email and other social media and electronic means is even more vital to ensure forced social isolation does not lead to mental and behavioral health concerns. May you and yours be healthy and well. 
– Your Div. 31 president, Monica Kurylo