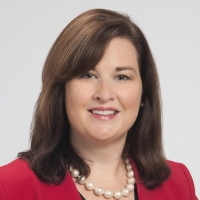 The events of the past week, and indeed the past year, have shaken us all and represent a significant shift in our lives, our practices, and our world.  As psychologists, we have coped with multiple crises affecting our work, our patients, and our personal lives. In March of 2020 in the wake of a worldwide pandemic, psychologists adapted their practices to continue to serve patients. Many quickly shifted to telehealth: implementing new technology, coping with emergency measures and payment systems, and learning best practices to serve their patients in this new medium.  Others continued to serve patients in person, including those in COVID ICUs, other inpatient units, and nursing homes where patients faced increased distress being separated from family members during stressful illnesses. Psychologists reached out into their communities, from providing support sessions for frontline workers to being part of state networks to serve community members facing increased mental health symptoms related to COVID stress. Check out just some of the amazing ways state associations answered the call to service around the COVID-19 crisis.
We also saw a pandemic of racism in 2020, with psychologists on the frontlines of coping with the psychological impact of racism on their patients, families, and themselves personally. Psychologists used their science and understanding of racism, trauma and prejudice to help inform the public and treat their patients during this very difficult time.  They discussed the impact of the deaths of George Floyd, Breonna Taylor, Sandra Bland, Eric Garner, and too many more. They started to self-examine as a profession the impact of white supremacy and racism on the foundations of psychology and the practice psychology. Div. 31 encouraged psychologists within our division and SPTAs to unite with us in solidarity against racism, discrimination, and intolerance, and stand for social justice, equity, diversity, and inclusion. 
And now as we move in 2021, we have been faced with yet another crisis—the riot at the U.S. Capitol and a threat to the very idea of democracy. No matter what your political beliefs, a peaceful transition of power and the right for your vote to be counted and upheld are cornerstones of our democracy. The stress of watching violence within the walls of our democratic institutions has been disturbing for many. It shakes at our foundation of stability, increasing anxiety for many, and triggering trauma for others. Some of our state associations have shared statements regarding the events of January 6, 2021: Ohio, New Jersey, Connecticut, Delaware, New York, and Pennsylvania. I share a few of their quotes below. We hope to archive these and any other SPTA statements/actions on our Div. 31 website.
As we look forward in 2021, this time of great change, Div. 31 is poised to lead state psychologists forward and provide resources and support to help us adapt and grow in this challenging time. Here are just a few ways in which Div. 31 is working for you:
1. Practice Leadership Conference. PLC will take place this year March 6 and 7 with virtual programming, and March 15 for virtual hill advocacy visits. Div. 31 has been in contact with APA on planning and will present State Leadership Awards. Many of you will be heading to your Congress person's offices (virtually!) to advocate on issues including reimbursement and Medicare access.
2. Task Force on SPTA Financial Concerns. Div. 31 has formed a task force on financial issues states may be facing in the wake of cancelled conventions and lost membership revenue from COVID-19.
3. State Toolkit for Integrated Care. In the State Toolkit for Integrated Care you can find resources, including on advocacy for new health behavior assessment and intervention codes and COVID-19/telehealth.
4. APA convention. Div. 31 is putting together virtual programming on areas including state association membership and the effects of the pandemic, telehealth, and state issues, and integrated care during a pandemic.
5. Div. 31 listserv. The Div. 31 listserv is a terrific way to share information about state association successes as well as to ask questions of other states.
6. Diversity Leadership Training. Div. 31 continues to support the Diversity Leadership Training at PLC and looks forward to growing more diverse leaders in Div. 31 and APA.  We are incredibly excited to welcome Jennifer Kelly to her year as APA president in 2021. Kelly is a past president of Div. 31, fellow of 31, and the chair of the Diversity Leadership Training program.
7. Communication. Div. 31 has been active in maintaining communication on issues that affect state and practicing psychologists with many groups including the APA Practice Directorate, APA Board of Professional Affairs, CESSPA, APA staff/CEO, the APA Board of Directors, and interdivisional work.
8. APA fellows. Div. 31 continues to support election of qualified members to fellowship status in APA. Learn more about the process to become a new Div. 31 fellow. 
9. APA website. Our terrific communications team provides a multitude of resources for state and practice leaders on the Div. 31 website. Check us out!
10. Focus on 31 newsletter. Div. 31's newsletter is published three times annually for division members.
Let us know how we can continue to serve you in 2021. We welcome your ideas and comments, and hope to dialogue with you to help keep Div. 31 a vital and adaptive organization.
Best,
Kathleen Ashton, PhD, ABPP, 2021 president, Div. 31
Quotes from state associations:
"We have much to offer our communities to move towards healing the divisions in our country, through our legislative advocacy, education and training, science, clinical work, public education, community outreach, and other systemic interventions." – Connecticut Psychological Association
"At the District of Columbia Psychological Association, we believe that when we don't fight for our core values and seek to build bridges, we will inevitably enable those who seek to divide, expel, and discriminate." – DCPA
"As psychologists and mental health professionals, we know the effects of trauma. We experience this ongoing trauma collectively and we must continue to work to become more trauma informed and more trauma responsive." – Delaware Psychological Association.
"As psychologists, we first have to acknowledge the pain and disappointment associated with this moment in our history." – New Jersey Psychological Association
"We support the peaceful transition of power and condemn the white supremacy that fueled this violence. We look for opportunities to reduce divisiveness among us and to increase compassion and healing." – NYPSA
"The Ohio Psychological Association strongly condemns the acts of unlawful civil disobedience and violence that led to the breach of the U.S. Capitol on Wednesday, January 6, 2021. OPA recognizes that a hallmark of American democracy is the peaceful transition among presidential leadership after our national elections." – OPA