2020 President's Message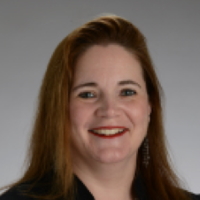 Division 31 members, welcome to 2020, a year that promises greater clarity! I am psyched to start 2020 as president of Div. 31 and eager to continue working with our division Executive Committee and membership on our important goals! In the words of that wonderful Lego song, "Everything is awesome, everything is cool when you're part of a team!" That awesome team is Div. 31, here for our SPTAs and our membership. Div. 31 will remain at the table for key issues in the SPTAs and at APA, particularly while APA is evolving with new strategic goals and aligning advocacy.
Div. 31 is at the forefront on issues of importance to psychologists and their SPTAs, including but not limited to laws and regulations governing electronic record keeping, telepsychology, interjurisdictional practice and potential threats to scope of practice. In addition, Div. 31 is a hub for our practitioners who are battling insurance reimbursement concerns and advocating for the right to practice and receive proper reimbursement. Our membership does fabulous work for our patients and their families in our respective states, provinces and territories.  
Integrated care remains a priority for Div. 31. Our Integrated Care Toolkit (PDF, 178KB) is a major highlight of Div. 31, thanks to Kathy Ashton, Div. 31 president-elect 2020, and the Integrated Care Workgroup, now led by Paul Korte. Diversity will be highlighted this year through the work of Dinelia Rosa as the Div. 31 representative to the newly formed APA Equity, Diversity and Inclusion Initiative through the new chief diversity officer and EDI Executive Office at APA
Div. 31 continues to serve as the national voice of SPTAs on the APA Council of Representatives, thanks to Peter Oppenheimer. Advocacy at the state and federal levels will continue through the Practice Leadership Conference in March 2020 and other grassroots efforts throughout this year. Wouldn't it be great if this was the year we successfully passed legislation to allow psychologists to be considered as part of the physician definition in Medicare? 
The APA convention 2020 in Washington, D.C., will be exciting, with Div. 31 symposium offerings related to advocacy, psychologists' impact on public policy and law, growing membership and setting priorities in small SPTAs, training psychologists in pain management through SPTAs, ethics and regulations with ASPPB and APA, CPT use and advocacy, building resilience after disasters, and graduate program leadership development. Thank you to Tyson Bailey, Div. 31 APA convention 2020 program chair, and his review committee members, Kathy Ashton, Lindsey Buckman and Eric Russ (Div. 31 APA convention program chair for 2021), for their hard work in putting together this year's program! We will also have our Div. 31 executive meeting and our fabulous Div. 31 social hour at convention. I hope all Div. 31 and APA staff members will attend our social hour!  
The Fellows Committee is continuously encouraging and accepting applicants for Div. 31 fellows. Led by Don McAleer, our Fellows Committee is excited to consider applications. If you have questions about the application process and criteria, please visit Applying for Fellowship Status for more information and consider applying for APA fellow status through Div. 31 this year!
I want to encourage all Div. 31 members to get involved in our committees and workgroups, whether you are senior in your career, early career, mid-career or a student. We would love to hear your ideas. Please also do not hesitate to network and ask questions on our Div. 31 listserv.  
I look forward to this year and hope you have a wonderful and productive year!
Monica Kurylo, PhD, ABPP