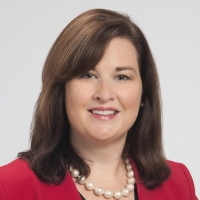 Div. 31 has long been home to outstanding state leaders, and increasingly is playing a strong role in connecting these leaders to APA initiatives. In practice, state psychological associations are crucial to identifying regional trends including threats to scope of practice, reimbursement and insurance issues, and legislative advocacy needed at the state level. In addition, there is a trend toward SPTAs working with their membership on social justice and public interest issues, as witnessed through important statements issued in last year on racism and the Capitol riots. SPTAs also play an important role in education, providing continuing education to the psychology workforce, and connecting students with experienced psychologists in their area. APA supports SPTAs through small state and legislative grants, resources through Legal and Regulatory Advocacy, and two way communication on issues vital to psychologists. As such, maintaining strong communication between SPTAs and APA is one of the core missions of Div. 31. Our Midwinter Executive Board Meeting and the Practice Leadership Conference are two of the most important mechanisms to build this relationship.
On the Friday immediately prior to PLC, Div. 31 held its Midwinter Meeting. This year we met virtually through Zoom, like so many events during the pandemic. While we missed seeing each other in person, we were able to connect over cookies and cocktails. Here are just a few of the areas we discussed:
Meetings with key APA staff: We met with a number of APA staff and leaders to keep us updated on issues affecting state psychology, and to maintain important relationships between state associations and APA.

Jared Skillings (APA chief of Practice) reviewed the ongoing changes within APA and their direction for the future of practice. Dan Abrahamson (APA Deputy Chief of Practice) presented information on the upcoming PLC and his excitement for the opportunities that virtual programming offers.
Stephen Gillaspy (director, Healthcare Financing) reviewed recent updates related to reimbursement and other business of practice issues. He also discussed increased emphasis on involving divisions and state associations to signing on to federal legislative and CMS advocacy efforts.
Jennifer Kelly, APA president, discussed the Diversity Leadership Training program, and her hope to keep it part of Div. 31. Changes in APA staff and funding will make it important to work on new administration and funding. This year's program has 16 participants and will take place virtually on April 1 and May 3.
Katherine McGuire (APA chief of Advocacy) and Kate Brown (Advocacy Coordinating Committee chair) shared specific practice advocacy initiatives and needs at the state and federal level, with a specific focus on telehealth and reimbursement.
Shirley Higuchi, Alan Nessman, and Connie Galetti from Legal and State Advocacy presented on issues such as protecting scope of practice (effort in Utah for PA/NP to supervise psychological testing), integrated care legislation including psychologists in collaborative care in Montana.

We received reports from our outstanding Executive Board. Nan Klein shared that the budget is healthy this year as we have had less expenses with virtual format for meetings. Dinelia Rosa discussed membership; an increasing number of our membership are non-dues-paying lifetime members. Rosa announced that she is searching for a new Diversity Committee Chair. Korte shared work of the Integrated Care Task Force, including updates to the State Toolkit, blogs, and an APA convention program. Eric Russ shared that convention programming will be virtual this year.
We formed a task force to work on administration and funding of the Div. 31 Diversity Leadership Training that includes Jennifer Kelly, Nan Klein, Elena Eisman, Connie Paul, Dinelia Rosa, Kathleen Ashton, and Michael Ranney. The task force is gathering history and documentation on the initiative, speaking to key stakeholders, and forming recommendations for a long-term plan for this excellent program. 
Next we dove into the Practice Leadership Conference. It was a unique PLC experience during a pandemic over two weekends: March 6, 7, and 14, 15. For the first time, PLC was completely virtual, which provided opportunities for increased participation in both programs about hot issues in practice such as telehealth, the open note rule, and preparing a diverse psychology workforce for a diverse population.
Some of the highlights included an outstanding program on incorporating health equity into practice with Jennifer Kelly, Bravada Akinsanya-Garrett, Terry Gock, and Geoffery Reed. There was a panel on why psychologists should engage in CMS advocacy that emphasized the impact of CMS rules on other payors, and an update on an assembly about the distinctiveness of the doctoral degree. Other notable programs including one on record keeping, HIPAA changes, and the open note rule, and another on mental health digital therapeutics. Programs were interspersed with "networking lounges" where participants could connect with their state or discuss topics such as SPTA membership issues. Div. 31 board members facilitated a number of discussions.  
One of the highlights of the event was recognizing outstanding state psychological association leaders. Div. 31 presented awards to the following: 
Outstanding SPTA—Georgia Psychological Association
Outstanding SPTA Staff Member—Keira Boertzel-Smith, JD (New Jersey Psychological Association)
SPTA Diversity Award—Massachusetts Psychological Association
The Committee of State Leaders also presented the State Leadership Award to Anne Klee from Connecticut. 
The following weekend, PLC participants engaged in advocacy training, including a fascinating discussion with former Senate leaders Trent Lott and Tom Daschle on navigating a 50/50 Senate. There were terrific programs on using psychological science as we advocate in this polarized climate, and making advocacy an everyday habit. On March 15, hundreds of psychologists were able to advocate with our U.S. senators and representatives remotely on important issues including continuing audio only reimbursement in telehealth, the Telemental Health Improvement Act, which emphasizes reimbursement for telehealth at same rates for in person, and increasing funding for psychology workforce training.
Here is more information about our legislative asks during PLC 2021:
This PLC emphasized the strong relationship between APA and state advocacy, recognizing the importance of getting state association endorsement of federal advocacy initiatives. It was a pleasure to see many of you virtually at PLC this year, and to represent you as your Div. 31 president. Thank you for all the work you do on behalf of psychology in your state and your ongoing advocacy.

Best,
Kathleen Ashton, PhD, ABPP, 2021 president, Div. 31