State Leadership Conference in pictures
The theme of the 2016 State Leadership Conference (SLC), "Expanding the Practice Spectrum," focused on the skills and advocacy needed to support a range of practice models. From traditional private practice to managed care organizations or institutional and organizational settings, psychologists have a multitude of possibilities for practice. Each of these contexts presents unique opportunities and challenges brought about by policy, technology and clinical innovation.
Best and brightest recognized by Div. 31 at the 2016 SLC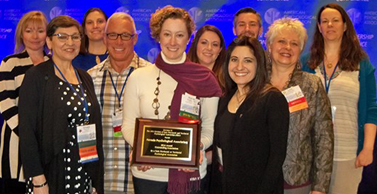 Nevada Psychological Association
The Nevada Psychological Association earned outstanding SPTA honors for 2016 for its tremendous efforts to promote psychology.