Quick Links
Featured Publications
President Drake Spaeth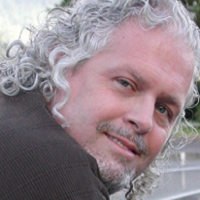 Drake Spaeth, PsyD, is the psychology chair of the Humanistic and Clinical Psychology Department at Saybrook University — a position he has held since June 2018. Before serving as the president of Div. 32, he previously served on the Board of Div. 32 as Continuing Education chair. He is an alumnus of The Chicago School of Professional Psychology, where he also served as faculty for 14 years. He worked as adjunct faculty for Saybrook from 2015-2018. He is a former USAF psychologist, serving as a psychology resident at Wright-Patterson Air Force Base and as a behavioral health psychologist and Chief of Inpatient Psychology at Lackland Air Force Base. He has also worked as clinical director of a residential treatment center for adolescents and in numerous, diverse clinical and counseling center settings. Spaeth has published articles and book chapters and presented at numerous conferences in the areas of trauma, spirituality, spiritual emergencies, depth psychology, ecopsychology, existential living and rites of passage.
Div. 32 Position Statements
Div. 32's position statements reflect the views of the Society for Humanistic Psychology and should not be construed by APA members or the public as establishing a standard or guideline for psychologists or for individuals or organizations that work with psychologists.
Current articles in The Humanistic Psychologist