Society Presidents
President:
Drake Spaeth, PsyD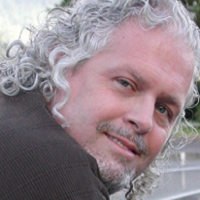 Drake Spaeth, PsyD, is the psychology chair of the Humanistic and Clinical Psychology Department at Saybrook University — a position he has held since June 2018. Before serving as the president of Div. 32, he previously served on the Board of Div. 32 as Continuing Education chair. He is an alumnus of The Chicago School of Professional Psychology, where he also served as faculty for 14 years. He worked as adjunct faculty for Saybrook from 2015-2018. He is a former USAF psychologist, serving as a psychology resident at Wright-Patterson Air Force Base and as a behavioral health psychologist and Chief of Inpatient Psychology at Lackland Air Force Base. He has also worked as clinical director of a residential treatment center for adolescents and in numerous, diverse clinical and counseling center settings. Spaeth has published articles and book chapters and presented at numerous conferences in the areas of trauma, spirituality, spiritual emergencies, depth psychology, ecopsychology, existential living and rites of passage.
President-Elect:
Jonathan Raskin PhD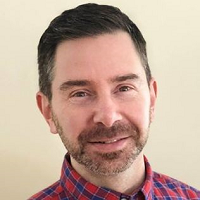 Jonathan D. Raskin, PhD, is a professor of psychology and counselor education at the State University of New York at New Paltz, where he also currently serves as chair of the psychology department. His research focuses on constructive meaning-based approaches in psychology and counseling, especially their applications to understanding abnormality and psychotherapy. He is licensed as a psychologist in New York, where he maintains a small private practice. He is also the managing editor of the Journal of Constructivist Psychology. Raskin is author of a textbook, Abnormal Psychology: Contrasting Perspectives, published by Macmillan International Higher Education.

Past President:
Nathaniel Granger, Jr., PsyD
Nathaniel Granger, Jr., PsyD, president of Div. 32 (Society for Humanistic Psychology), is an adjunct faculty at Saybrook University. He serves as an editor of University Professor's Press and treasurer of Rocky Mountain Counseling and Psychological Association (RMHCPA). Granger is a sought-after speaker with several publications, presentations, workshops and keynotes to his credit. Among his published works are two books Stay Awhile: Poetic Narratives on Multiculturalism and Diversity and Silent Screams: Poetic Journeys Through Addiction and Recovery. His doctoral dissertation is titled Perceptions of Racial Microaggressions Among African American Males: A Heuristic Inquiry. Nathaniel is founder and director of Be REAL Ministries, Inc., in Colorado Springs, Colo., where serves the community by working closely with marginalized groups as a pastor and psychotherapist by taking an existential-humanistic approach to Christian service. He actively continues the march towards humanizing the homeless and advocates for the displaced and disenfranchised. He specializes in trauma, relationships and diversity and inclusion and continues to add to his research on microaggressions. Getting his start as a nurse, he has over 30 years of experience in human services. Nathaniel is an honored recipient of the Carmi Harari Early Career Award from the Society for Humanistic Psychology, and his commitment to human dignity and social justice remains the substrata upon which a majority of his work is predicated.