Society Presidents
President:
Jonathan Raskin PhD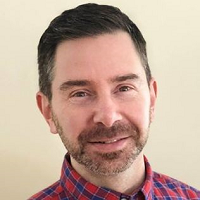 Jonathan D. Raskin, PhD, is a professor of psychology and counselor education at the State University of New York at New Paltz, where he also currently serves as chair of the psychology department. His research focuses on constructive meaning-based approaches in psychology and counseling, especially their applications to understanding abnormality and psychotherapy. He is licensed as a psychologist in New York, where he maintains a small private practice. He is also the managing editor of the Journal of Constructivist Psychology. Raskin is author of a textbook, Abnormal Psychology: Contrasting Perspectives, published by Macmillan International Higher Education.

For more about Jonathan Raskin's teaching, research, and practice, please review his website.
President-elect:
Todd Dubose, PhD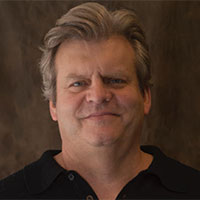 Todd DuBose, PhD, is a distinguished full professor at The Chicago School of Professional Psychology in Chicago and an adjunct professor at Saybrook University. He holds advanced degrees in philosophy, religion, and psychology. He is the recipient of the Carmi Harari Early Career Award for Inquiry and Application, as well as The Chicago School's Distinguished Award for Excellence in Classroom Teaching, the Distinguished International Research and Scholarship Award, and the Ted Rubenstein Award for Inspiration to Students. He is a licensed psychologist, though a former chaplain, is a co-founder of the American Association for Existential Analysis and the founder of the Khora Institute, a global consulting institute that explores who or what is left out when ideologies and practices of standardized care are established. Having taught in over ten countries, and being a regular adjunct with the Circulo de Estudios en Psicoterapia Existential, in Mexico City, HELP University in Kuala Lumpur, and the International Institute of Existential-Humanistic Psychology in Beijing, he is a world-renowned teacher, supervisor and practitioner of post-humanistic existentialism, radical hermeneutics and therapeutic phenomenology, which, when integrated with his other interest in the therapeutics of comparative and continental philosophy of religion, is described by him as Khoratic Hospitality. He has two adult children and currently resides with his partner in Chicago. His avocational interests include country-comfort-rustic-soul food "lit up", human-animal bonds, classic rock, smooth jazz and soul, existentially inspiring film and theater, and powerlifting. He was a dancer for two weeks in NYC, has experienced full-body apparitions in paranormal encounters, trained a bit as a clown, scratched a lion on his back, volunteered to be Aerosmith's chaplain, and, yet, is mostly and simply a human being.
Past President:
Drake Spaeth, PsyD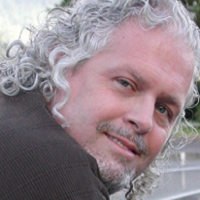 Drake Spaeth, PsyD, is the psychology chair of the Humanistic and Clinical Psychology Department at Saybrook University — a position he has held since June 2018. Before serving as the president of Div. 32, he previously served on the Board of Div. 32 as Continuing Education chair. He is an alumnus of The Chicago School of Professional Psychology, where he also served as faculty for 14 years. He worked as adjunct faculty for Saybrook from 2015-2018. He is a former USAF psychologist, serving as a psychology resident at Wright-Patterson Air Force Base and as a behavioral health psychologist and Chief of Inpatient Psychology at Lackland Air Force Base. He has also worked as clinical director of a residential treatment center for adolescents and in numerous, diverse clinical and counseling center settings. Spaeth has published articles and book chapters and presented at numerous conferences in the areas of trauma, spirituality, spiritual emergencies, depth psychology, ecopsychology, existential living and rites of passage.
Last updated: August 2020
Date created: June 2011