President:
Todd Dubose, PhD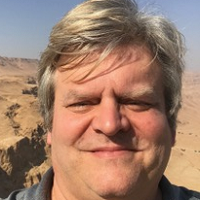 Todd DuBose, PhD, (he/him/his) is an award winning, internationally renowned distinguished full professor at The Chicago School of Professional Psychology, as well as an adjunct professor at Saybrook University, the California Institute of Integral Studies, the Circulo de Estudios en Psicoterapia Existential, in Mexico City, Mexico, and the International Institute of Existential-Humanistic Psychology in Beijing, China. He is also in private practice, is a former chaplain, and has over 30 years of experience in therapeutic care, supervision, teaching, consulting, advising and scholarship. He holds degrees in philosophy (BA, Georgia State University), religion (MDiv, Union Theological Seminary) and clinical psychology (PhD, Duquesne University). He integrates contemporary continental and comparative philosophy of religion and human science psychology (post-humanistic existentialism, radical hermeneutics, and therapeutic phenomenology) in caring for experiences of the impossible (no way out), and boundary or limit situations (the unwanted, unchangeable, irreversible, incurable, unrelenting, unmitigated, invisible, immeasurable, intangible, ungraspable), or extreme experiences such as psychosis, nihilism, suicidal and homicidal ideation, existential crises of meaning, paranormal or anomalous experiences. He sees his task as a "Seelsorge," or carer of soul (lived meaning), attending to "the happening in the happening" (Caputo), one who "keeps watch over absent meaning" (Blanchot) and/or as a guardian and shepherd of the clearing (Heidegger) for the irreducible, the unconditional, and the coming of the Other.  

His interprofessional and interdisciplinary experience is as extensive as his international experience. He has presented in such diverse places as Prague, London, Oxford, Paris, Toronto, Budapest, Brussels, Athens, Mexico City, Kuala Lumpur, Beijing, Shenzhen, Guangzhou, Hong Kong, and Jerusalem. His research attends to those persons, experiences, situations and events that are "left out" (e.g., subjugated knowledges and persons that are overlooked, ignored, rejected, pathologized, stigmatized, alienated, unforgiven, uncelebrated, and forgotten), intentionally or unwittingly, when standardized ideologies and practices of care are established, and by way of a commitment to the models of the organic intellectual, public scholar and engaged practitioner. He is very active in organizations that advocate for those persons oppressed by medicalized psychiatry and psychology (e.g., participant and on the board with the International Society for Ethical Psychology and Psychiatry), and with addressing food insecurity and community violence among at-risk youth on Chicago's southside (e.g., participant and board member of a farm to table culinary alternative therapeutic program called The Evolved Network. He critiques such ideologies embedded in such standards of care, particularly restrictive definitions of identity, suffering, therapeutics, "the good life," meaning, evidence, empiricism, science, method, outcomes, truth, and reality.  

He is originally from Atlanta, Georgia, has lived in eight states, is divorced, has two adult children, and resides with his partner, who is also a psychologist, in Chicago, Illinois. His avocation is in the culinary arts, particular exploring country-comfort-soul food "lit up." He was born in the sun sign of Virgo, Cancer rising, and with an Aquarius moon. He also has a great love of animals, enjoys classic rock and smooth jazz, soul inspiring film and theater, weight/powerlifting, was a dancer for two weeks in New York City, including one memorable night at the famed Studio 54, before it burned down (and, no, these two events are not connected), has experienced full body apparitions in paranormal encounters, has trained a bit as a clown, scratched a lion on his back, volunteered to be Aerosmith's chaplain, and yet, is mostly and simply a human being.