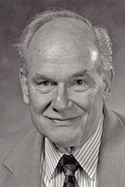 In this essay, I reflect on the humanistic mentoring I received as a doctoral student in psychology. Varney (2009) points out that humanistic mentoring highlights relationships between mentors and protégés that emphasize concern for protégés as individuals, including their professional and personal development. Humanistic mentoring is best characterized by an attitude of genuine caring for the person within the developing professional relationship. Pierce (1998) noted that the most important aspects of humanistic mentoring involves "the ability to actively listen, to be present, and to create a trusting atmosphere where honest interactions can take place" (p. 30). Such is consistent with this issue's theme of mindfulness in that humanistic mentoring emphasizes being present with protégés and carefully observing their actions and emotions without being judgmental (Felder, Aten, Neudeck, Shiomi-Chen, & Robbins, 2014).
Dissertation as Collaborative Activity
My mentor was Roland Tharp. In 1990, when Roland and I began to work together, I was in Hawai'i and he was at the University of California, so much of our mentoring occurred "long distance." Roland's new project, within which my dissertation would unfold, was to be in the southwest. He and I visited schools in New Mexico to determine a site. We drove to the Santa Fe Indian School, an institution that served students from many different tribes. I loved the beauty of the town and the focus on the arts. "I could live here!" I told Roland. The next day, we drove for four hours to the Pueblo of Zuni to meet with Hayes Lewis, the superintendent of education.
From 1876 to 1956, the Board of Indian Affairs (BIA) ran the schools on the Zuni reservation. In 1956, the BIA transferred this responsibility to Gallup-McKinley County School District. However, in 1975, the Zuni people recognized the need for change. That year, 135 Zunis, 34 percent of the high school population, dropped out of school. At the initiation of the Zuni School District, Lewis and his contemporaries wanted a Zuni language and culture-based school system. Zuni parents, however, wanted what could be found in the best schools in Albuquerque and Santa Fe, so educators in Zuni strived to establish that instead. When Roland and I arrived 10 years later, the community was beginning to consider a more Zuni-specific form of education.
At the end of our trip, Roland let me choose where our project would be in Zuni or at the Santa Fe Indian School. "Since you are the one who is going to live here," he said, "it should be your decision." I was surprised that he trusted me to make this important decision. I told him that though I loved Santa Fe, there really was no comparison. We would go to Zuni.
Modeling and Guidance in Research Activity
Roland visited me four times during that year in Zuni. In between, we communicated by phone and email. We had many conversations about different aspects of research. We considered the story I wanted to tell with my dissertation and talked about the politics surrounding research. During one of his visits, Roland announced that he wanted to model the process of determining authorship in research. He said, "This is important and something you are going to have to do with your students, colleagues and maybe even lovers." Roland explained that the process was difficult to talk about and could damage relationships if not done carefully. We discussed the Zuni project and publications that might come out of it. Roland explained that as authorship order was dynamic, and authors needed to revisit this issue throughout the process. Years later, I had similar discussions with my own graduate students, and I discussed what I had learned about authorship order, often modeled the process in the same manner in which Roland did for me.
Job Search and Transition to Becoming a Professor
Over the last two years of my doctoral studies, Roland and I wrote two articles together and made three presentations at national conferences. At conferences, he asked me to be the main presenter, while he supported me, sitting in the audience. Although this made me nervous, I trusted his judgment. My professional identity as a psychologist and researcher increased, as I enjoyed what I was doing and realized that I was capable of doing good work.
Roland helped me apply for a postdoctoral fellowship that would have continued my work in Zuni. I was offered this position, as well as a faculty position at the University of Hawai'i. As my goals included returning to Hawai'i and securing a tenure-track position, Roland supported my choice of the latter. I recognized later that my turning down the post-doc meant a loss to Roland, as I would not be returning to Zuni as a researcher in residence. In our discussions about my choices, he never once mentioned these losses to him personally, and instead focused on advantages and disadvantages for me.
As an assistant professor, I continued to collaborate with Roland. He included me as a researcher in the Center for Research on Education, Diversity and Excellence (CREDE), for which he was the director. This resulted in 10 journal articles, a co-authored book with Roland, four book chapters and 23 conference presentations. This was my research agenda for the first 10 years of my career, and it continues to influence my research and professional development.
My relationship with Roland also evolved. After I graduated, Roland treated me as an equal. Instead of calling me his "former student," he introduced me as his colleague and friend. I continued to view him as my mentor and teacher.
Conclusion
In the last decade of his career, Roland spent his summers in Honolulu, while my family and I travelled. Roland and I sometimes overlapped our time in Hawai'i so that we could discuss our continued collaborations. We met at the annual meetings of the American Educational Research Association and often visited art museums together. As we strolled through the museum halls, we would catch up on each other's personal and professional life. In July 2015, Roland moved back to Honolulu after finally retiring from his writing and consulting. He had recovered from a serious illness, and he and his wife decided to move to the islands where, Roland said, they had more friends than anywhere else in the world.
I visited Roland weekly, and in those afternoons, we talked about our various adventures (like in Zuni) and common friends and colleagues. Roland said that he had time to reflect on his life and was grateful for an interesting journey and a varied and productive career. =I asked him about the kind of mentoring he had received as a doctoral student. He replied that he did not get any mentoring from his advisor and had been left to figure things out on his own.
Roland passed away five months after he arrived in Honolulu. I did not have time to write this paper or to find out what he thought about our mentoring process. I was able to share with him that I appreciated how he mentored me, applying mindfulness and a humanistic approach. I have tried to mentor my own graduate students in similar ways. I reminded him of a time he treated me to dinner and when I wanted to pay my share, he said, "When you become a professor, just treat your students in the same way, and that is how you will pay me back."
References
Felder, A. K., Aten, H. M., Neudeck, J. A., Shiomi-Chen, J., & Robbins, B. D. (2014). Mindfulness at the heart of existential-phenomenology and humanistic psychology: A century of contemplation and elaboration. The Humanistic Psychologist, 42, 6-23.
Pierce, G. (1998). Developing new university faculty through mentoring. The Journal of Humanistic Counseling, Education, and Development, 37, 27-38.
Varney, J. (2009). Humanistic mentoring: Nurturing the person within. Kappa Delta Pi Record,4, 127-131.

Lois A. Yamauchi, PhD is a professor in the Department of Educational Psychology at the University of Hawai'i at Mānoa and director of the Center for Research on Education, Diversity, and Excellence (CREDE) Hawai'i. Her research focuses on sociocultural theories, cultural influences on learning, and the experiences of teachers, students, and families from culturally diverse backgrounds. Lois has led efforts to adapt the CREDE model for early childhood education. With Roland Tharp and other CREDE researchers, Lois consulted with the country of Greenland to adapt CREDE for their nation's classrooms.