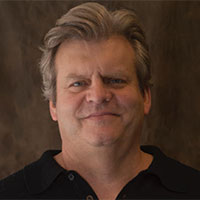 I am very grateful for the opportunity to humbly remove my shoes and step into the position of president-elect, thus following such remarkable individuals that have come before me and have led us out of various wildernesses. As we move forward together, I hope to honor this tradition, and will more soon unfold the details of my suggested goals and hopes for Div. 32 this coming year and for what we can offer those entrusted to our care. The central theme for my tenure will be: Transcending Supremacy in Psychology and in the World: Aporias, Pragmatics and the (Im)possibility of an Open Commensality of Alterities.
First of all, we have many aporias to address regarding this project, or seemingly unresolvable dilemmas, such as challenging supremacy of all sorts in non-supremacist ways, or whether we can include someone who excludes, or how to host the other without reducing what Levinas called, "the other to the same," or host the stranger without requiring the stranger to be a familiar, or being aware of unwitting supremacist, subjugating hegemonies operating in our everyday practices as psychologists, nay, even as humanistic psychologists, such as what we consider scholarship, standards of care, diagnostics, assessment, research, SUPER-vision, how we teach, how we handle the politics of being licensed agents of the state, and other taken for granted institutional practices.
Secondly, we will need to get into the weeds, all the way down, into the hard work of moving from talking about these situations to exercising phronesis, or practical wisdom, on how we can help these concerns live in pragmatic, specific situations, as we already and always find ourselves standing in one situation or another—a stance-free life is still a stance, with contingencies and implications. May we work together in offering souls ways to breathe again in a weary, wounded, masked and hypoxic world.
I very much look forward to our adventures ahead, and to incessant col(labor)ation.