International Applications of Humanistic Psychology
Embodiment in Existential/Humanistic Psychology in China
The Art of Embodiment is a therapeutic process in which the body is a primary way of becoming aware of our most authentic self.
By
Ilene Serlin, PhD
In 2010, I joined a group of psychologists in Nanjing for the First International Conference on Existential Psychology, An Intellectual Dialogue Between East and West: How to Face Suffering and Create Value of Life. More than 40 experts of existential psychology from 10 countries assembled to engage in the mutual exploration and dialogues on the basic themes of existential psychology, the essence of existential psychotherapy, the latest research findings and the examination of the role of culture from an existential perspective.
During that time, I offered to lead a group on dance movement therapy. I was extremely surprised at the response, and Dr. Xing of the China Institute of Psychology in Beijing asked me to lead a workshop there and then to create a two-year training program. I brought in colleague, Marcia Leventhal, PhD, also a dance movement therapist and psychologist, to help design a program. Aware that we were not training dance therapists but rather therapists who wanted to learn to use the body as a medium for expression, we called the training Whole Person Health: The Art of Embodiment.
What is the Art of Embodiment?
The Art of Embodiment is a therapeutic process in which the body is a primary way of becoming aware of our most authentic Self and of being able to translate this depth of understanding into the work with clients. In this course, we learn how to perceive and access our psycho-physical selves and uncover our authentic selves as expressed through our emotions and physical expression. We become able to discern how the personality is developed and expressed with and through use of expressive body movement directly. We learn to read and interpret the non-verbal communication of others and how to use this understanding in our everyday lives and apply it in our own work.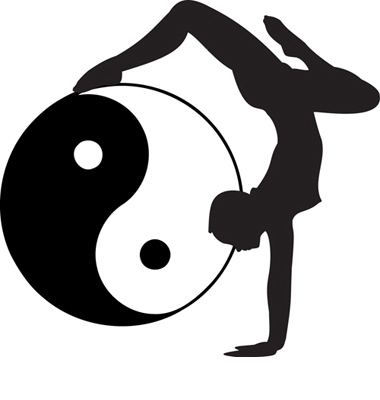 Eight years later, we have graduated three classes, and the advanced students are beginning to lead groups and request supervision. Although in many ways Chinese philosophy and psychology are already more integrated in mind/body approaches (martial arts, meditation, Chinese medicine), Chinese students are learning Western approaches to psychology that may not be relevant to their culture. The arts and arts therapies, on the other hand, allow participants to express emotions symbolically and indirectly. The expanded repertoire and permission to feel is important in a culture that values saving face and avoiding shame.
The Art of Embodiment is essentially an existential/humanistic approach to the creative arts therapies. There are other approaches. For example, a psychoanalytic dance therapist might focus on attachment issues in the movement. An existential/humanistic dance therapy approach is client-centered, focuses on existential issues in the group like freedom vs. fate and encourages participants to develop their own authentic movement styles (PDF, 1.1MB).
In this way, I began to work with Mark Yang, PhD, who was one of the original organizers of the Nanjing conference. He has asked me, the past three years, to teach his students in his International Existential/Humanistic Psychology Institute (IIEHP) about embodiment and the role of women in the history of existential/humanistic psychology. Because my training was with Laura Perls, PhD, and the NY Gestalt Institute (PDF, 762KB), I have been passionate about keeping the women's voices in humanistic psychology and so was able to talk first-hand about my experience with Perls and the importance of the feminine voice (including embodiment and experiential work) in humanistic psychology. And since I am facing my 70th birthday and third grandchild, I am increasingly aware of the importance of legacy. Two video interviews were recorded (part one and part two) to celebrate the opening of the IIEHP Educational centers in Beijing in May of 2018. The interview was conducted by Mark Yang along with some of his advanced students in China. The interview will be part of IIEHP's two-year systematic certificate training course focused on Existential-Humanistic Psychology in China.
I hope that humanistic scholars will continue to value the work of pioneers in embodiment (Thomas Hanna, Eleanor Criswell) and women's perspective (Laura Perls, Simone de Beauvoir) and that successive generations will continue to learn how to bring this work into their own clinical work.