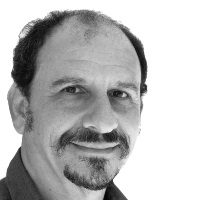 Perhaps the most significant challenge to humanity in current times is anthropogenic climate change, yet over half of those recently surveyed in the United States denied that climate change is happening (Mooney, 2014). Despite the large number of climate-change deniers, there is nearly unanimous-scientific consensus that climate change is an established fact, not merely an opinion (e.g., Mann, 2013). This places climate change at the forefront of the culture wars in which worldviews are rubbing against each other, in this case pitting those who ascribe to the scientific consensus against those who reject it, and the stakes could not be higher.
Humanistic psychology is comprised of more than professional practice and academic scholarship cloistered within the confines of clinics and universities. It is also a broad-social movement that has shaped and been shaped by popular culture in far-reaching ways that have real-world consequences. These include significant impacts on how many important issues are viewed, including climate change.
Psychology as a discipline is aligned with science and has taken a strong stance recognizing that climate change is real and requires responsible actions to prevent the rapidity of its worsening and to mitigate against its many current and anticipated harms (American Psychological Association, n.d.). Humanistic psychology as one of its subdisciplines is increasingly aligned with various social- and environmental-justice causes, including those focused on climate change, but it is not as aligned with science as is mainstream psychology.
Many humanistic psychologists are overtly skeptical of the value of science when it comes to understanding and helping humanity. In a series of papers, I have lamented the anti-scientific stance often embraced by humanistic psychology and explored some of the resulting problems (e.g., Friedman, 2002b, 2008, 2014). Perhaps most concerning is its often-embracing extreme postmodernism, a position I have criticized as undermining the legitimacy of all truth claims , including its own (Friedman, 2002a), which would include its undermining any basis for opposing climate change.
In some of my papers, I have argued that humanistic psychology's version of postmodernism can be seen as a type of "romanticism" (e.g., Friedman, 2002b, 2008, 2014). Essentially, by embracing postmodern-romantic views, such as by asserting that all knowledge is relative (i.e., unavoidably contextualized by power and position as situated within history and culture), the authority of science (e.g., as capable of producing facts that are accepted as being valid) is undermined. From an extreme postmodern-romantic position, science is merely another narrative and that approach may lead to a literal dead-end when it comes to combating climate-change denial.
I have also written extensively on corresponding problems with mainstream psychology's embrace of "scientism" (i.e., using methods that appear scientific but are, in fact, not), such as by debunking one of the most widely influential recent-psychological claims (Friedman & Brown, 2018). I have discussed this incident as being a blend or romanticism with scientism, namely "romantic scientism" (Brown, Sokal, & Friedman, 2014). In this regard, I have argued for developing a more-inclusive version of science that reconciles romanticism and scientism by avoiding a narrow-reductionist approach to science (as all too often is promulgated by mainstream psychology) while also avoiding a rejection of conventional science (as all too often is promulgated by humanistic psychology) (Friedman, 2002b, 2008, 2014). This is the path I have attempted to follow in my own program of scholarship on "self-expansiveness," a humanistic-transpersonal construct related to how inclusively people conceptualize their own sense of self (e.g., Friedman, 1983, 2018).
It is important to recognize the strengths and limits of any approach to knowing, including from both non-scientific and scientific vantages. The postmodern-romantic position favored by many in humanistic psychology has revealed how all knowledge claims are situated in some context. This has furthered socialmjustice causes, such as promoting diversity and multiculturalism, including acknowledging that cultural relativity is needed for transcultural competence (Glover & Friedman, 2015). Likewise, conventional science has resulted in amazing technological advances that have changed the human world substantially.
However, recognizing and respecting various ways of knowing does not mean that all truth claims must be seen as equivalent in some sort of non-judgmental mush. It is clearly silly to place flat-earth theories alongside depictions of a spherical earth derived from modern science as being comparable in worth. In other words, some views are more wrong than others, while all views suffer from incompleteness, as the earth is not an exact sphere but the notion of the earth being spherical is a much better depiction than of it being seen as flat. The facts surrounding climate-change science must be acknowledged as valid, although still limited, in order for meaningful action to be collectively orchestrated.
This leads to a dilemma for humanistic psychology. Climate change denialism is an ideology that resists and disparages scientific efforts to understand and prevent what appears to be a coming catastrophe for humanity and many of the earth's species, and its disruptive effects are already happening. Such denialism has been widely linking to concerted efforts by right-wing groups (Dunlap & Jacques, 2013), but also can be linked to the more progressive left, including humanistic psychology and its ambivalent relationship to science.
The main-psychological force operating in climate-change denialism is ideological, including right-wing political orientations, conservative values and parochial worldviews (Hornsey, Harris, Bain, & Fielding, 2016). However, many have convincingly argued that there are equal problems with biases in left-wing ideologies (e.g., Ditto et al., 2018). Although the majority identifying with humanistic psychology seem to lean in a left-wing direction, many hold to anti-scientific attitudes that place them more aligned with the right-wing.
Both share a common lean toward rejecting truth claims, whether it be so-called "fake news" or scientific claims. Many have written about these post-truth problems (Kakutani, 2018). A U.S. president openly proclaims climate change to merely be a hoax, while top-U.S. government leaders who serve in crucial policy roles are openly climate-change deniers with ties to industries benefitting from climate change and fundamentalist religions that welcome an apocalypse to cleanse the earth for sake of a supposed better here-after. It appears that an anti-science opposition to climate change is growing in popularity, even as its dire threat also grows
One of the most insidious challenges to recognizing and adaptively dealing with climate change is the deliberately deceptive efforts of groups profiting from activities worsening it. Similar to how Big Tobacco long waged a campaign of disinformation to cover-up the connection between abuse of that substance and its terrible consequences on human morbidity and mortality, so have various industries intentionally lied to the public about climate change in order to economically benefit (Orestes & Conway, 2010). Other rivals for being among the worst offenses come from intentional efforts of conservative think-tanks to intentionally impugn doubt about the science behind climate change for political advantage (Dunlap & Jacques, 2013) and from fundamentalist religions welcoming the arrival of the supposed apocalypse that is viewed as enabling a kingdom of heaven to replace this corrupt world (Anshelm & Hultman, 2015).
The impetus to resist climate change rests on first accepting scientific facts as real or at least as the best understanding at the moment as understood through evidence. However, the nihilism inherent in an extreme postmodern-romantic position sows confusion and doubt. Humanistic psychology is not so innocent in this part of the culture wars. By often embracing anti-science ideology inherent to a postmodern-romantic position, the will to resist the facts of climate change is diminished, and this percolates into the wider culture through humanistic psychology's formal (e.g., publications) and informal (e.g., contacts with clients) influence networks. Perceptions of scientific dissent undermine the consensus needed for adaptive responses to the very real threat of climate change (Aklin & Urpelainer, 2014), as even a few scientific dissenters can contaminate public opinion (Lewandowsky et al., 2019). Like it or not, humanistic psychologists are seen as part of the scientific community by virtue of being psychologists, so undermining science from within poses a major threat to which humanistic psychology seems to unwittingly contribute.
Lately, I have been exploring some of the psychological dynamics of climate-change deniers (e.g., Lewandowsky, Mann, Brown, & Friedman, 2016, 2017). It now greatly concerns me that the extreme embrace of the postmodern-romantic position by some humanistic psychologists could be seen as part of the forces exacerbating climate-change denialism. In the face of the challenges presented by climate change, I think it is ethically incumbent on those within humanistic psychology holding such extreme views to rethink their position on science based on the pragmatic consequences of their views. Rebelling against conventional science has led to some good outcomes, such as enriching mainstream psychology awareness of science's limitations, but such views have also helped open the doors to cynicism in which facts are dismissed as just being another narrative, leading to what can be seen as the most irrational of outcomes, an unprecedented devastation wreaked by climate change. For a nuanced way to understand many of these broader dynamics at a deeper level, I recommend the recent work of Wilber (2017).
The founders of humanistic psychology (e.g., Abe Maslow and Carl Rogers) were clearly interested in using conventional-scientific methods to expand and further mainstream psychology. I had the pleasure as an undergraduate student of working on a team with Rogers studying psychotherapy outcomes using such approaches, and although I never met Maslow, I recently had the honor of receiving the Maslow Award from the Society for Humanistic Psychology for carrying on his tradition. I strive to follow in the footsteps of these pioneers in seeking greater respect for science within humanistic psychology, as well as working within mainstream psychology to combat its all too prevalent scientism. My hope is that humanistic psychology can contribute to a more inclusive worldview that reconciles the excitement and passion of romanticism with the clarity and rigor of science, so both can be harnessed at a higher level of integration for human survival and flourishing in addressing climate change.
References
Aklin, M., & Urpelainer, J. (2014). Perceptions of scientific dissent undermine public support for environmental policy. Environmental Science & Policy, 38, 173-177. https://doi.org/10.1016/j.envsci.2013.10.006
American Psychological Association (n.d.). Resolution on affirming psychologists' role in addressing global climate change. Washington, DC: Author. Retrieved from https://www.apa.org/about/policy/climate-change
Anshelm, J., & Hultman, M. (2015). Discourses of global climate change: Apocalyptic framing and political antagonisms. New York, NY: Routledge.
Brown, N., Sokal, A., & Friedman, H. (2014). Positive psychology and romantic scientism.American Psychologist, 69(6), 636-637.
Ditto, P. H., Liu, B., Clark, C. J., Wojcik, S. P., Chen, E. E., Grady, R. H., … Zinger, J. F.b(2018). At least bias is bipartisan: A meta-analytic comparison of partisan bias in liberals and conservatives. Perspectives on Psychological Science. Advance online  publication. https://doi.org/10.1177/1745691617746796 
Dunlap, R., & Jacques, P. (2013). Climate change denial books and conservative think tanks: Exploring the connection. American Behavioral Scientist, 57(6), 699–731.
doi: 10.1177/0002764213477096
Friedman, H. (2018). Transpersonal psychology as a heterodox approach to psychological science: Focus on the construct of self-expansiveness and its measure. Archives of Scientific Psychology, 6(1), 230-242. http://dx.doi.org/10.1037/arc0000057
Friedman, H. (2014). Are humanistic and positive psychology really incommensurate? Response to Waterman. American Psychologist,69(1), 89-90.
Friedman, H. (2008). Humanistic and positive psychology: The methodological and epistemological divide. The Humanistic Psychologist, 36(2), 113-126.
Friedman, H. (2002a). Psychological nescience in a post-modern context. AmericanPsychologist, 57, 462-463.
Friedman, H. (2002b). Transpersonal psychology as a scientific field. International Journal of Transpersonal Studies, 21, 175-187. 
Friedman, H. (1983). The Self-Expansiveness Level Form: A conceptualization and measurement of a transpersonal construct. The Journal of Transpersonal Psychology, 15, 37-50.
Friedman, H., & Brown, N. (Eds.). (2018). Implications of debunking the "Critical Positivity Ratio" for humanistic psychology (Special Issue). Journal of Humanistic Psychology,58(3).
Glover, J., & Friedman, H. (2015). Transcultural competence: Navigating cultural differences in the global community. Washington, DC: American Psychological Association.
Hornsey, M., Harris, E., Bain, P. & Fielding, K. (2016). Meta-analyses of the determinantsand outcomes of belief in climate change. Nature Climate Change, 6, 622–626.
Kakutani, M. (2018). The death of truth: Notes on falsehood in the age of Trump. New York, NY: Duggan.
Lewandowsky, S., Mann, M., Brown, N., & Friedman, H. (2017). Public debate, scientific skepticism, and science denial. Skeptical Inquirer, 41(1), 40-43.
Lewandowsky, S., Mann, M., Brown, N., & Friedman, H. (2016). Science and the public: Debate, denial, and skepticism. Journal of Social and Political Psychology, 4(2), 537–553. doi:10.5964/jspp.v4i2.604
Lewandowsky, S., Pilditch, T., Madsen, J., Oreskes, N., & Risbey, J. (2019). Influence and: An evidence-resistant minority can affect public opinion and scientific belief formation. Cognition. Advance online publication.  doi: 10.1016/j.cognition.2019.01.011
Mann, M. (2013). The hockey stick and the climate wars: Dispatches from the front lines. NewYork, NY: Columbia University Press.
Mooney, C. (2014). Global-warming denial hits a 6-year high. Mother Jones. Retrieved from https://www.motherjones.com/politics/2014/01/global-warming-pause-climate-denial-public-opinion/
Oreskes, N., & Conway, E. (2010). Merchants of doubt: How a handful of scientists obscured the truth on issues from tobacco smoke to global warming. London, UK: Bloomsbury.
Wilber, K. (2017). Trump and a post-truth world: An evolutionary self-correction Boulder, CO: Shambhala.
About the Author
Harris L. Friedman is a clinical and organizational consulting psychologist. He recently retired as research professor of psychology at the University of Florida, where he remains on its faculty and now teaches part-time at Goddard College. He has over 200 professional publications, and his most recent books include Transcultural Competence (2015, American Psychological Association), The Praeger Handbook of Social Justice and Psychology (Vols. 1-3; 2014) and The Wiley-Blackwell Handbook of Transpersonal Psychology (2013).