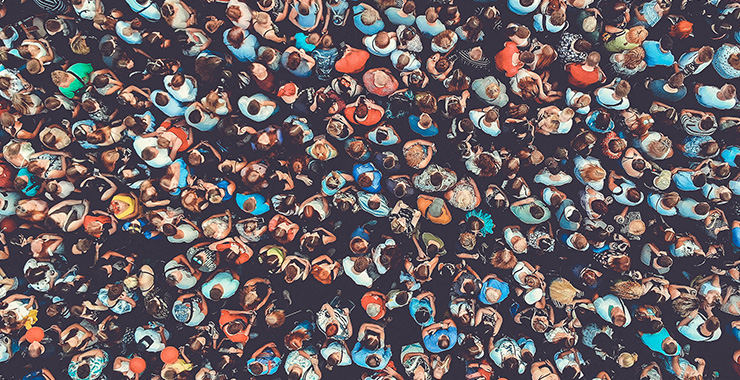 At first glance, talking about existential leadership is like a good joke, putting things together that don't belong. An existentialist leads no one and is led by no one.  We are autonomous, avoiding being defined, enframed, colonized, incorporated, or being derivative at all costs.  
But the phrase existential leadership may very well be a crack in the cave of supremacism, which I will define in my writings and own offerings as a leader in Div. 32 as the comportment of securing the better, above, more than, and over for oneself at the expense of, and as a result of, another's subjugation. The most obvious form of supremacism is white supremacy and its product, structural racism. Supremacism, however, begins in ideologies that are embedded in various ways of being and relating in everyday situations, and offering something different (not better than lest we fall into another kind of supremacism), calls for making explicit the implicit supremacist ideologies in our practices of care. Practices of care, such as therapeutic care, assessment, supervision, consultation, and leadership are particularly of concern as we can "go to sleep" on practices of care thinking they are caring and thus not oppressive. 
Beginning with Plato's Truth-as-supremacy in Western metaphysics, and the model of the Philosopher King as leader, supremacy is born. Many other traditions place the teacher at the capstone of a hierarchy of truths and power. To dismiss this outright is yet another form of supremacy itself, yet without unfolding this as lived and without offering an additional way to lead, we will lock ourselves into a vicious circle of doing what we say we don't want to do.  
Recalling Heidegger, whose writings and personal life collided on issues of purity and supremacy, do we lead by leaping in, leaping ahead, or leaping alongside? Can we be collaborative and lead at the same time? Is the leader "more" authentic, "more" existential? Does the leader instruct people about authenticity, existential givens, meaning? Does existential leadership tell us what to think, believe, prescribe what is right?  
To avoid reinforcing a supremacist view of leadership, we have to shift from ideologies of ladders and centrisms. Ladders rank-order in terms of modalities, commodified by valuations of worth, while centrisms place a person, situation, value, event centric, from which otherness and difference are measured as marginal. Laddering worth, better, best, higher, lower, good, evil, healthy, ill breeds both stigmatization and pathologization. It is a remanent of ideal forms from which privation of lesser forms is established, which in turn found the basis of the medicalization of existence and the justification of "truth regimes" as established by who is in power. There is a disturbing aporia that arises in laddering worth in that we try to protect against it by positing categories of otherness and difference, thus attempting to inoculate us from supremacism, but in doing so we unwittingly reinforce it. There is no denotating of the other or  of difference that isn't other and different except in relation to something else that is "centric."   
There is hope through this dilemma. Zhuangzi, the 3rd Century Taoist, wrote extensively about relative gradation and the equalization of all things. This is in line with the values that I share, as proposed by Jon Dominic Crossan of egalitarian inclusivity and open commensality. Crossan is referring to the early formation of the Jesus movement, which, although sets the stage for the early Christian movement, was the project of a Palestinian-Jew speaking truth to power, and his communist group of radical cynics. The point I want to make is that these values are coming from both the East and the West. 
There are two further caveats or aporias to explore. One is that to be inclusive and equalizing, the existential leader has to take up the challenge of including the one who excludes, and the open commensality of the table has to have a place setting for the ladder climber. The moment the existential leader forces the conversation of exclusion to inclusion and the hierarchical to the egalitarian, she, he, or they not only cease being existential leaders and become dictators, but, again paradoxically, enact the values they are trying to change!
In existential leadership, the leader, paradoxically is marginal. The leader does not impose hegemonic prescriptions about living, but stays flexible, dexterous, and an/archic so as to be able to see, enter, and commune, if invited, with the relativities and pluralities of matterings. The proverbial apple is not better than the orange nor should be evaluated by apple's criteria any more than a baseball game should be evaluated by football rules. One is not better than the other; each is incomparable. An existential leader does not try to cook spaghetti with a vacuum cleaner nor clean the house with a wooden spoon. The existential leader discerns quiddity, not as the best of something, but the only something, or someone.  
I like the phrase used by the continental philosopher, John Caputo, the "happening in the happening." A good existential leader doesn't compare happenings in happenings as better or worse, or more or less important, or worth attention or not. On the contrary, a good existential leader real-izes that the intimate participation is predicated on the unfolding of the uniqueness and meetings of each happening in the happening. Said differently, existential leadership spots and clears the way for the unconcealment of each person's Dasein, toward a communal Mitdasein, or Koinonia, Sobornost, Ubuntu, and other cross-cultural notions of this experience. The quality of the communal participation depends on the definitiveness of each person's unfolding. The focus: connections of unfolded uniqueness, not competitive positioning of privilege.
Yes, decisions have to be made and the difficulty faced by existential leaders in this kind of democracy are addressing Sartre's hell is other people, when happenings in happenings collide. I would rather put my energies in this cauldron than trying to enforce the right way and jettisoning the less than. Let's keep in mind, though, in this struggle, Sartre's partner, Simone de Beauvoir's reminder that our freedom depends on each other's freedom.  
Leadership is a way of being that clears and lights a process so as being can unfold itself, as it is, in its own way. Leadership is as Blanchot's light: It is best at work when we don't notice it as it lights up existence for us. What I have found, though, when the smoke and mirrors are put away, is that we all are led by something more than we are, albeit indefinable and ungraspable, and thus irreducible and uncommodifiable, yet incessantly calling us to follow, together, each moment.
About the author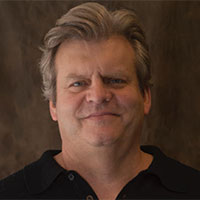 Todd DuBose is a distinguished full professor at The Chicago School of Professional Psychology in Chicago and an adjunct professor at Saybrook University. He holds advanced degrees in philosophy, religion, and psychology. He is the recipient of the Carmi Harari Early Career Award for Inquiry and Application, as well as The Chicago School's Distinguished Award for Excellence in Classroom Teaching, the Distinguished International Research and Scholarship Award, and the Ted Rubenstein Award for Inspiration to Students. He is a licensed psychologist, though a former chaplain, is a co-founder of the American Association for Existential Analysis and the founder of the Khora Institute, a global consulting institute that explores who or what is left out when ideologies and practices of standardized care are established. Having taught in over 10 countries, and being a regular adjunct with the Circulo de Estudios en Psicoterapia Existential, in Mexico City, HELP University in Kuala Lumpur, and the International Institute of Existential-Humanistic Psychology in Beijing, he is a world-renowned teacher, supervisor and practitioner of posthumanistic existentialism, radical hermeneutics and therapeutic phenomenology, which, when integrated with his other interest in the therapeutics of comparative and continental philosophy of religion, is described by him as Khoratic Hospitality.
He has two adult children and currently resides with his partner in Chicago. His avocational interests include country-comfort-rustic-soul food "lit up", human-animal bonds, classic rock, smooth jazz and soul, existentially inspiring film and theater, and powerlifting. He was a dancer for two weeks in NYC, has experienced full-body apparitions in paranormal encounters, trained a bit as a clown, scratched a lion on his back, volunteered to be Aerosmith's chaplain, and, yet, is mostly and simply a human being.