With our continued growth in full-text downloads (in part due to our widening readership base internationally), our journal revenue has more than doubled over the last year. Our total royalty has increased from $32,757 in 2018 to $67,519 in 2019. This is in part due to decreased production costs (by approximately 30%) and an increase in the division's share of APA's profits from journal sales and downloads. The latter increase is due both to our increase in number of downloads and an improved formula for the revenue sharing.
Although institutional print subscriptions decreased in 2019, electronic access to the journal has continued to rise with full text downloads last year from 69 different countries. Our top downloaded articles were on topics such as existentialism, self-actualization, self-esteem, and body image in females.
In 2019 our total number of accepted articles decreased by 25%, increasing our rejection rate from 31% in 2018 to 51% in 2019. However, the sheer volume of our accepted articles during 2018 and 2019 has left us with a full year backlog of articles that have appeared electronically but are awaiting placement in print issues. We are contracted to produce 420 print pages per year, and in 2018 we had produced 820 pages electronically.
The journal has published 423 pages of print in both the 2018 and 2019 journal years, with 22% of our content coming from international authors.
Our goal for the current year is:
increased visibility in the field; 
retention of new and current subscribers;
increased readership and electronic usage; and 
expansion of the journal's reach to other practice audiences, communities, and secondary markets internationally. 
One of the things that APA has been doing to facilitate this is increasing our abstracting and indexing services.
Our first two special issues under APA publishing will come out in the next volume, with our special section on the pandemic planned to appear in print in December (if all goes well).
We are always looking for ad hoc reviewers to help us with the peer review of our submissions; so, if you are available and willing to review submissions, please do let me know by sending me a message.
I want to thank all of my associate editors, review editors, consulting editors, as well as our honorary board of advisors who continue to help out when asked. A special thanks to the many reviewers who have assisted our authors through the peer review process, which sometimes can involve as many as four revisions.
Please keep your eyes out for our updated call for papers for the upcoming special issue honoring Women in Humanistic Psychology.
About the author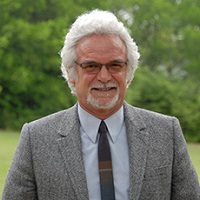 Scott D. Churchill is professor of psychology at the University of Dallas, where he has previously served as chair and founding director of its masters programs in psychology. A fellow of the American Psychological Association and past president of the Society for Humanistic Psychology (Div. 32), Churchill currently serves as editor-in-chief of The Humanistic Psychologist, now published by APA Journals, and as president of the Society for Theoretical and Philosophical Psychology (Div. 24).