When I became president of Div. 32 for the year bookended by August 2019 and August 2020, I was brimming with excitement for our upcoming March 2020 conference in New Orleans, as well as its theme: "As Within, So Without: Humanistic Psychology, Revolutionary Stewardship, and Global Justice." I looked forward very much to building on the more expansive vision of humanistic psychology that has been evolving with the work of the division. I wanted to advocate for a more harmonious and sustainable relationship with the earth. Being of the earth, our health and well-being is inextricably linked to that of the planet. As Alan Watts famously said, the earth peoples like an apple tree apples. We somehow emerged from a volcanic lump of rock, and we were never separate or distinct from it except in the illusions we weave in our own minds. I fervently hoped that the conference would be an earnest beginning of serious plans within humanistic psychology to contextually and collectively transform our understanding and experience of this relationship. I hoped that we could be galvanized by the urgency of impending planetary crisis, our grasp on our courage to create strong and firm in a way that would do Rollo May proud.
Ironically, we had to cancel the conference due to a burgeoning pandemic followed by waves of racial violence. I can only hope they are the birth pangs that herald the coming of an age of unyielding dedication to anti-racism and sustainable living. I hope these painful events ultimately bring about the deconstruction of institutional racism and practices that have brought on unprecedented environmental catastrophe. In hindsight, I realize that our small conference could never have made the points I had hoped to make as tangibly and poignantly as have the world events that made the conference itself untenable. We have had—and perhaps are still experiencing—what has been termed the "Great Pause"—something that I never thought to experience in my lifetime much less the year in which I took up the President's Actualizing Oil Can. I have taken so many walks since early March in the rural countryside of my community, and the sweetness of the air and the azure skies have never been more pure and sublime. We have been able to see what the most polluted places in the world look like without the pervasive haze of smog. We have witnessed how quickly nature endeavors to reclaim what we do not use, as plants and animals return to places they have avoided due to human habilitation, while we stay indoors for longer periods of time.
Sadly, simmering hatreds nursed in festering psychic darkness have also now come fully into the open, and the ugliness that made possible the horrors that perpetrated the Holocaust is once again openly on display, evoking the very worst in us while also calling for the very deepest humanity in us. We find ourselves at the same juncture as any throughout history who initially tried not to see the impending rise and evil of fascism and hatred of the "other." We no longer have the luxury of glib self-assurances that we would never make the same decisions or engage in the same inactions that have led to atrocities. We are living that, now. At the moment of our deaths—and it is painfully evident that such a moment may arrive sooner than we ever imagined—how well will each of us respond to the inevitable question that comes terrifyingly from the core of our being with no avoidance or filter: How well did l love?
Yes, for better or worse—and with all my heart I yearn for it to be for the better—more of us are collectively present and facing these conditions with everything that defines us as human beings. Though I spent most of my term in indoor activities and having a couple Zoom meetings with the board, and doing what I could to help support the academic and spiritual communities that I also serve, as a division we affirmed our resolve against business as usual in psychological or social contexts. I emphasized at the beginning of my term that we are what the world needs, and it has never needed us more. These past few months have borne that out. If there ever was a time for which Div. 32 was prepared to step up, it is now.
From our respective homes, behind our computer screens, it became clear to me that all of us in the leadership of the Society for Humanistic Psychology realized something about the revolutionary nature of the stewardship we espoused as an alternative to the colonial, patriarchal models that no longer serve (and never have). World events have confronted us with realities and challenges that we never faced as a division, and true revolutionary stewardship embodies the humble realization that not a single one of us—least of all the Div. 32 president—has all of the correct answers. We resolved challenges through our collective wisdom that came into being in the fertile creative space of our conversations.
Revolutionary stewardship means letting go of the benign, avuncular but ill-considered stewardship of the golden rule. Others do not benefit from receiving what are ultimately our own preferences. It means having the courage and humility to truly listen what they actually want. It is not lost on me that Kirk Schneider advocates for and practices a method of dialogue and conversation that allows for just that. An existential APA president for existential times, indeed.
Thank you for the opportunity of a lifetime to steward the oil can, serving our division and humanistic psychology this past year. It will surely be one of the highlights of my life.
About the author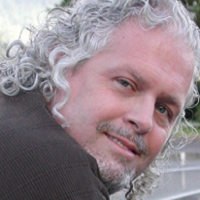 Drake Spaeth, PsyD, is the psychology chair of the Humanistic and Clinical Psychology Department at Saybrook University, a position he has held since June 2018. Before serving as president of Div. 32 (2019-2020), he previously served on the board of Div. 32 as continuing education chair. He is an alumnus of The Chicago School of Professional Psychology, where he also served as faculty for 14 years. He worked as adjunct faculty for Saybrook from 2015-2018. He is a former USAF psychologist, serving as a psychology resident at Wright-Patterson Air Force Base and as a behavioral health psychologist and chief of inpatient psychology at Lackland Air Force Base. He has also worked as clinical director of a residential treatment center for adolescents and in numerous, diverse clinical and counseling center settings. Spaeth has published articles and book chapters and presented at numerous conferences in the areas of trauma, spirituality, spiritual emergencies, depth psychology, ecopsychology, existential living, and rites of passage.