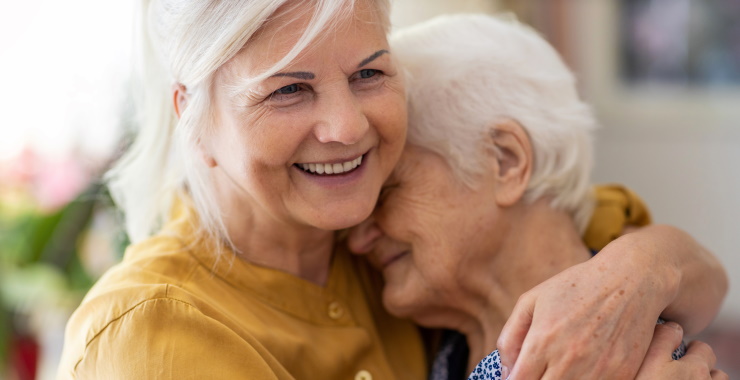 The Administration for Community Living (ACL) is an operating division of the Department of Health and Human Services (HHS), structured to provide general policy coordination and programmatic operations for older Americans. According to their recently published May 2021 annual summary of critical statistics related to the older population in the United States, there were 54.1 million Americans in 2019 aged 65 years or older, representing 16% of the population. ACL has projected this figure to increase. Its study suggests that by 2040, 21.6% of the population will be represented by people aged 65 years or older. Such data reflects that the percentage of Americans in this age bracket has nearly quadrupled since 1900. Further, it notes that approximately two-fifths or 41% of the "baby boom" generation is now age 65 or older, and the average life expectancy of people over the age of 65 continues to increase.
In light of evolving demographics, there is an unprecedented need for counselors and counseling psychologists to holistically consider various dimensions of growth and aging to support the health and well-being needs of older adults. These encompass various dimensions such as psychological and biological aspects, as well as existential considerations such as grief, loss, anxiety, despair, and death. The process of aging and the elderly population increase offers opportunity for social scientists, gerontologists, and developmental psychologists to explore an abundance of questions into social meanings of age or self-conceptions of age. However, from a broader social justice advocacy or policy making standpoint, this demographic shift likewise brings attention to the notion of sustainability.
Social research institutes in this country and abroad have formulated countless studies on sustainability. One in particular from the Netherlands offers a fresh look. In it, Bijl (2011) discusses sustainability from a perspective that exceeds those narrowly defined, which refer only to nature conservation or ecological practices, or even solely in terms of economic development. Instead, the Dutch view allows for a more broadly construed understanding of sustainability to encompass social concerns that influence how present society might ensure successive generations an ethically minded future, one that provides quality of life characterized by respect, trust, participatory democracy, and equality. This perspective highlights the necessity of meeting both current and future needs in terms of quality of life and how identified goals must be adjusted in order to cope with changes.
McMullin (2019) understands this Aristotelian virtue of "the good life" or what she calls "flourishing" or "human excellence" from an existential-phenomenological perspective that recognizes multiple modes of being: subjective or first-person, objective or second-person, and intersubjective or community or third-person perspectives. Human excellence, McMullin (2019) argues, cannot be solely sought as a means to obtain personal satisfaction, since contextual factors such as a meaning with others and the world is the location where those satisfactions find content, expression, and objective legitimacy. Moreover, if we are to understand, as Swanton (2003) articulated, that the fundamental insight of Aristotle is to see the relevance of human beings as essentially growing, maturing agents whose development can be more or less healthy, and more or less subject to interferences, blockages, and vicissitudes, then the notion of sustainability from this larger vantage point rightly reflects an existential humanistic sensibility that appreciates the complex and perpetually evolving aspects of being when it comes to counseling aging adults.
Using an existential-humanistic lens, both individual and collective aspects can be honored in such a way that recognize people as having an inherent propensity to grow, develop, and mature. To be sure, social sustainability from this perspective encourages counselors to pay attention to the ethical nature of psychology in a pluralistic society that is concurrently dynamic and multi-faceted. Jungers and Slagel (2009), for instance, have suggested that while crises can occur at any phase in the life span, older adults tend to face unique environmental and personal challenges that place them at risk for experiencing a crisis and having inadequate intervention resources. While older adults may very well benefit from an ability to draw on their rich life experiences cultivated over time reflected in generativity and wisdom (Atchley, 2003), they also must reckon with a myriad of physical, mental health, and socioeconomic challenges perhaps not previously encountered in their lives, such as chronic health concerns, mobility issues, relationship and role changes, reduced or fixed incomes, and increases in either isolation or dependence. While psychosocial theorists of aging have identified elements necessary to addressing quality of life for older adults, Gergen and Gergen (2003) offer a helpful lens with which to conceive of aging—a phase of life, not merely a process of decline. Such a view enhances an existential humanistic view that acknowledges the subjective factors of an individual in context, inclusive of struggles and challenges faced that might be brought to counseling. At the same time, an existential-humanistic approach resists pathologizing the aging process since it is part of normal human development and offers opportunity to successfully resolve what Erikson (1997) viewed as the final crisis of life: integrity vs. despair.
As Shapiro and Carlson (2009) point out, mindfulness and its role in counseling psychology and healthcare has been well established as an empirically-supported intervention to include positive growth and development across populations. In another study by Swedish social gerontologists and psychologists, however, the concept of mindfulness has been specifically introduced as a new tool to incorporate into work with older populations in a process of healthful aging called mindful sustainable aging (MSA). MSA encompasses a view of mindfulness that targets key gerontological dimensions, offering a comprehensive approach to the facilitation of old age that promotes physical and mental fitness, encourages active social interaction, and focuses on the mind in the search for existential meaning, self-discovery, and peace during the final transitional phase (Nilsson, Bülow, & Kazemi, 2015). The introduction of MSA suggests continued appreciation for the mindfulness movement and holistic approaches that encourage innovative application relevant to counselors and psychologists, among other professionals. As a tool, it recognizes multiple dimensions of being, attends to both internal and external processes of the human experience, and reinforces an understanding of the depth and grace of life that is celebrated in the existential humanistic tradition, reflecting a sustainable practice concept useful to the problems of living experienced by us all.