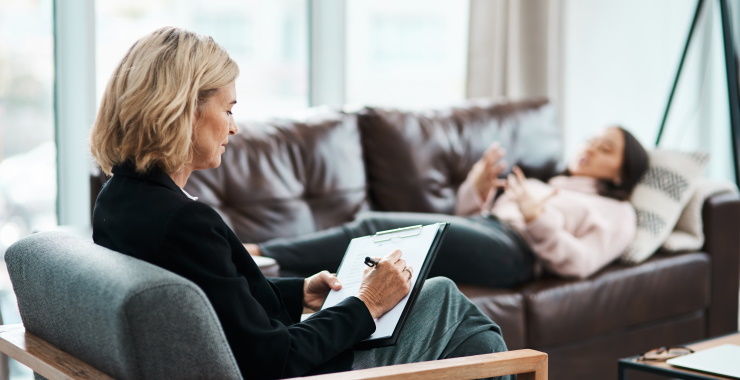 Maslow was socialized into psychoanalytic theories between 1935 and 1940. He met and was close to such personages as Adler, Fromm, Horney, and Bruno Mittelmann. During intellectual soirees at Mittelmann's house, Maslow also met Emil Oberholzer, Abram Kardiner, and David M. Levy, who became a close friend of his (Hoffman, 1988). At this time, he did criticize psychoanalysis for being too pessimistic and culture-bound, though he was not overtly hostile to psychoanalytic thought (no Zola writing: J'Accuse). As the senior author, his "Abnormal Psychology" text was published in 1941 with Mittelmann (Maslow & Mittelmann, 1941). The text employed both psychoanalytic concepts and concepts that were early examples of his later writings on normality and abnormality (Andrew Bland, personal communication, June 2021).
Abe Maslow encountered many close encounters with psychoanalysis during his stint at Brandeis with different personages. First and foremost was his close friend, Harry Rand, a psychiatrist in private practice and an adjunct faculty member in the Brandeis psychology department with a psychodynamic perspective. There are many references to the dinners, cocktail parties, and other social gatherings in Maslow's journal (Lowry, 1979). In addition, these two men gave several lectures together at Brandeis (recordings in the archives of the Brandeis library).
Abe also hired Richard Jones to be a faculty member in the psychology department. Jones' work spanned psychoanalysis as related to education and creativity. With Maslow's help, he organized two conferences featuring the work of the psychoanalyst Lawrence Kubie.
In 1968, Maslow resumed psychoanalysis (Lowry, 1979), though I could not find any information about with whom, for how long; and why the analysis ended.
With regard to his love-hate relationship with Esalen, Maslow remarked, "I think one good way to view the whole thing is through the eyes of the psychoanalyst. Do this systematically before going out of Esalen. Start talking about repression, defenses, the difficulty of self-knowledge and self-analysis. The Esalen techniques only complement the depth techniques. It is successful with the already analyzed person, i.e., the person who knows himself in depth." Maslow stated that the end goal for psychoanalysis is identity, and that is similar for Esalen.
Finally, Maslow regarded himself as carrying on what is good in Freud. "I've become post-ambivalent about Freud: well enough and therefore can carry on the good in the Freudian tradition much better than the orthodox and the anti's" (Lowry, 1979).
It is now up to a jury of humanistic psychologists to chime in.