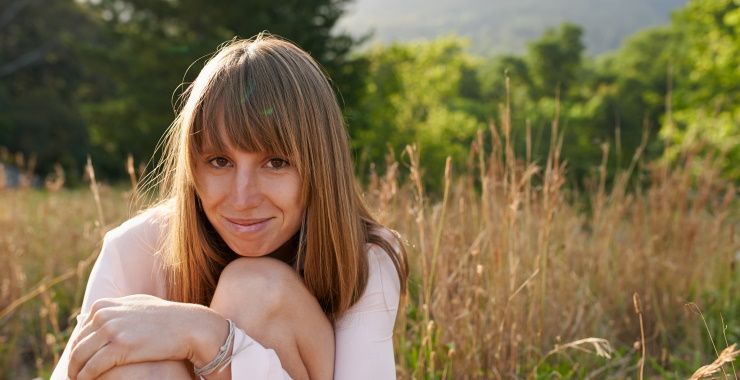 Humanistic counselors are at a great risk for emotional burnout through their use of their authentic self in therapy. The authentic self, defined by Mearns and Cooper (2003), denotes placing emphasis on the therapeutic relationship and attending to affective world of a client. To facilitate deep exploration of such issues, humanistic counselors use their personality and aspects of their self to facilitate change. Such deep involvement into the subjective world of clients can expose humanistic counselors to vicarious trauma and over identification with client's issues. Compared to more reductionistic and pragmatic approaches, humanistic counselors heavily rely on their human presence and emotional engagement to help clients heal. Though such approaches value and honor the human experience and capacity to grow, they demand a wealth of emotional energy from therapists. Self-compassion thus becomes an ethical and moral imperative to defend against emotional burnout, which humanistic counselors are highly susceptible to experiencing.
Emotional burnout has been described as a state of physical and emotional exhaustion in which motivation, purpose, and energy may wane. In this state, therapists may not have the ability to be fully present with their clients nor respond to them in deeply attuned ways. Burnout can be exacerbated from unresolved personal issues in the life of the therapist or from vicarious trauma. The inability to work through and process these issues will often create a roadblock in the ability of the therapist to help clients heal. If therapists can't be supportive for clients in times of intense emotional distress, they may retraumatize or harm clients. Instead of empowering clients, wounded therapists may stifle their growth and look towards clients to meet their needs. In this capacity, the humanistic principles that support the honoring and empowerment of clients are lost.
Self-compassion, a term coined by Kristin Neff, PhD, denotes being kind, supportive, and non-judgmental to ourselves (Neff & Germer, 2018). The occupational hazards of being a therapist become augmented the more therapists aim to enter the subjective world of their clients. In describing self-compassion, Neff notes how it is akin to be a therapist for yourself. The more we give of ourselves, the more we must replenish. As the saying goes, we can't give from an empty cup. So how do implement such a practice? Neff offers three key areas to attend to that may aid humanistic counselors' ability to restore balance and emotional stamina when working with the most challenging clients.
Cognitively, humanistic counselors can work against the tendency to blame or criticize themselves by instead adopting a self-kindness mindset. Self-kindness can also be reframed a form of unconditional positive regard in which our value and self-worth extends beyond an expected outcome. It can also denote that we become more accepting of ourselves and efforts to display our best talents. Furthermore, self-kindness can support humanistic counselors in giving themselves inner consent to rest, focus on their needs, and verbally praise themselves.
Emotionally, humanistic counselors can benefit from viewing their personal progress and that of their clients as a universal human experience. Neff refers to this as common humanity and argues that it negates the tendency to criticize or disown parts of our experience. Not achieving a goal or succeeding at meaningful endeavor can be seen as part of the process. As humanistic counselors support clients in actualizing meaningful goals, failures or stagnation can be reframed as opportunities for growth rather than experiences to be avoided. If I can see myself and experience as being shared by others, then I may be more apt to seek support and situate my experience in a broader context.
Humanistic counselors can also benefit from using mindfulness, the final component of self-compassion, to engage with and be more attuned to their physical needs. All too often, we can become consumed with the haste of life and quickly move from one thing to the next. In our focus to externally related to life, we neglect and disown our internal experience. If I am constantly giving of self to others without an awareness of my needs, then I become an empty shell. Mindfulness invites us to check in with ourselves to constantly have a dialogue with what we need. Simply asking, "How do I feel, and what do I need?" can remind humanistic counselors that their needs matter and that they have a responsibility to attend to their relationship with themselves.
Sustaining authentic therapeutic presence is an aspirational goal that requires humanistic counselors to pull from their emotional selves. When doing so, the risk of emotional exhaustion and burnout increases due to the vulnerability of the therapist to deeply feel and experience another's pain. Self-compassion reminds us that that our work is challenging and not for the faint of heart. We are often required to enter deep spaces of hurt, trauma, and unresolved pain. We enter the abyss to help other find their light and semblance of hope. Our task as agents of hope and support is to not forget nor ignore a vital component to the process: ourselves. I invite all humanistic practitioners to make self-compassion a habit and a spontaneous act of love. Doing so will allow us to sustain our greatest gift to the world, our authentic presence.