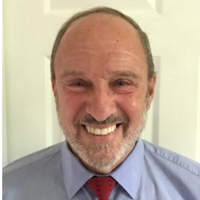 Humanistic psychology focuses on the essence of what it means to be human. The depth of this issue forms the essence of the future of this art and science. A viewpoint on the future of humanistic psychology from the philosophical and existential roots needs to address what being human means and specifically in relation to the potential of creating a soul.  The soul is not a level of being that automatically exists for humans, as it must be built through a special kind of effort.  From various esoteric and spiritual doctrines and the philosophical underpinnings of Rogerian psychology, the definition of being human can become clear.  To be human, one must fully commit to the process of self-cultivation which involves an indefatigable persistence to confront, without mercy, all the subjective weaknesses and aspects of our automatic nature. This is a lifelong process. The future of humanistic psychology begins within.
There are four dimensions to the continuation of humanistic psychology if it is to be a viable and humane art and science.  The first was described above, as an inner commitment and process. The second is the educational dimension.  Teaching, learning, and studying these philosophical, existential, and phenomenological truths is an ever-evolving experience that begins and ends within the individual participant. The third dimension involves research, on qualitative and quantitative levels using broad scale instruments and objective data analyses alongside subjective and qualitative methodologies. Meta-views on the research aid the scientific and practical application of insights gained across the different dimensions of this art and science called humanistic psychology. The fourth dimension, the application of the three dimensions in the realms of living and healing, is a living and breathing humanistic and humane way of being in life, in academia, in the research venues, in ongoing movement forward for human spiritual and psychological evolution, and in the evolution of more humane communities and societies. Viva le humanistic psychology into the future.
About the Author
Steven E. Handwerker is a licensed psychologist (FL, NY, SD) and DDiv. He integrates humanistic, religious/esoteric and peace psychology principles in his practice, and he utilizes common core values as catalysts for promoting peace in individuals and groups. His 50-year practice as a board-certified clinical and peace psychologist has included work in interfaith group venues, resiliency paradigms for homeland security, and project initiatives for sustainable communities. Handwerker is founder and CEO of the International Association of the Advancement of Human Welfare, Inc., a 501(c)3, since 1997.