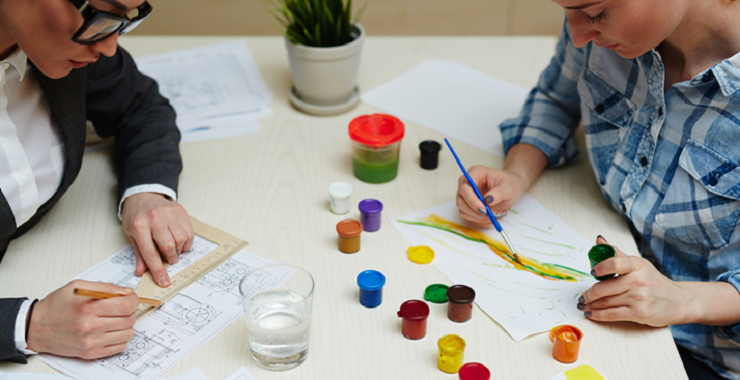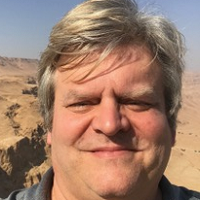 Our topic is an apt one, and urgent: The future of humanistic psychology. From the pandemic to global warming to the increase of apologetics of inhumane comportment toward each other without apology, we are needed now more than ever, and we have to act now and quickly in progressive and (r)evolutionary ways. I would frame my suggestions below as ways to increase our practice of soul care by considering ourselves not as psychologists, but as alteriologists, or stewards and shepherds of forgotten otherness. This approach is committed to explore how supremacist ideologies in psychology, both in hierarchically dominant and in horizontally exclusive ways, subjugate or leave out persons, communities, events and/or experiences through uncritical employment of accepted standards of care. Our standards of care help, no doubt, or they wouldn't be standards of care.  But I believe they also harm through their unwitting supremacist exclusion of diverse values, ideologies, and practices of care regarding what is true, real, and meaningful.
I offer three points of consideration in this movement: (1) the expansion of diverse ideologies and a challenges to evidentialism; (2) the movement into a post-humanistic alteriology that equalizes, horizontalizes, and expands inclusively in our relationship with other-than-human existenzen, daseinsendes, and events; and (3) moving more and more in-carnate, that is, moving more into transdisciplinary and interprofessional events in the world and beyond typical psychological practices.
Evidentialism is the ethics and politics of how we claim to know what we claim to know. I am very appreciative of the hard work our humanistic researchers offer to go toe to toe with other natural science, traditional researchers as to the efficacy of our work. Please continue. In addition to that work, and in spite of the work of our signature qualitative researchers, we need to press harder to challenge the hegemony of what is traditionally meant by categories and practices such as science, evidence, data, empiricism, truth, reality, method, outcomes, and care. If we don't pause these discussions at the starting line of the rules of engagement around discourse and definitions, the supremacism of scholarship and of the authority of the hegemonic researcher will go unabated. If so, we can publish all the work we want, and it won't be considered as "real science." We can either quiesce to play by the rules established by traditional science, we can play parallel by offering qualitative science, or we can deconstruct the ideological foundations of what we consider to be ontological, epistemological, and evidential.
Each of us will put our energies in one of these three pathways, and some in all three. I choose to stay in the "empiricism" of how experience is enframed in ideology and unknotting that knot. But this remains a proverbial David and Goliath project that may require a different slingshot or rock. I had previously sent a three-page response to APA's Chief Science Officer Mitch Prinstein, at his request for addressing supremacism in psychology and in the APA and have received no response—and nothing has changed. I suggest that unless we insist that these categories mentioned above move from supremacist essentialism to a diversification of meaning, we will continue to implode as a species as what matters to others as invisible and immeasurable will continue to be ignored. Trying to use traditional science tools when addressing intangibles is like using a vacuum cleaner to cook spaghetti. Wrong tool, wrong purpose. And, by the way, I don't try to clean the house with a wooden spoon, either. It is vital for us to lay across the railroad tracks until the APA equally weights expanded and more inclusive understandings of these concepts. This has been a traditional project of humanistic psychology, but we have to ramp up our insistence on widespread application and acceptance of evidential diversification. When existential significance is equal with statistical significance, when narrative is equally counted as data for what is real and true on par with what we see and touch, when the voice heard by the person struggling with psychosis is equally respected in grand rounds as the psychiatrist's voice, when the intangible is at least as valued as the tangible, when bearing witness is viewed as caring as deficit-correction, then we can rest. A forced choice? Essentialism or diversity—or, perhaps, a Hegelian essentially diverse?
My second point is the urgency with which we need to move into a post-human(e)-istic alteriology, and this point has two subpoints. First, this direction suggests that being more humane, ironically, means expanding what we mean by existenz beyond the speciesism of merely self-referencing human existence. More specifically, this will entail a deconstruction of speciesism on one hand, and a competent and intentional response to our shared existenzen in the age of the machine. We must start by a repentant apology to the indigenous persons and wisdom we have ignored and their land that we have stolen and beg mercy for the grace that this wisdom may lead us out of our impending global, environmental catastrophe. More specifically, I am referring to the attitude of seeing animals, plants, land, sea, and air—and things—in a pan-psychic way, or as alive and interdependently related. If we don't, as climatologists tell us, we may be in an irreversible situation of unspeakable collective suffering. 
The second subpoint is that we are already in the age of the machine. I write to you as a partial cyborg. I have a full knee replacement, mesh in my stomach, and have been told that my second knee needing replacement will be operated upon by a robot. We have spent the last couple of years blurring the space between embodiment and pixels. Our expectations of speed, efficiency, and infallibility of each other is enframed exactly in the way Heidegger feared when raising the question of technology. Yet, we are "there," and we are called to how—not whether—machines can "be there" and how we can "be there" with them (and eventually as them?). Just focusing on the new woebots (robotic therapists) being created, how are we to respond to $90 million deals being delt by capitalizing off suffering in order to produce woebots who "better" assess, diagnose, and treat employee problems (of course, to resume employee production)? Is soul care merely the algorithm of "if this, then this" deficit-correction for capitalist ends? I think we should be in those conversations. On the other hand, would it be possible to create a woebot that can sit beside us and keep quiet while we suffer, that can "bear witness"? How do we respond when technology suffers? (And, yes, this question presumes expanding what we mean by suffering.) I think we need to be in those conversations, as well, and software development companies think so, too, as they are hiring us for consultation. That brings me to my last point.
Finally, as alteriologists, to be relevant, we have to move into more other-than-traditional places with our art, that is, outside of psychology proper and as Blanchot's light that is most what it is as light when we forget that something like light is at work due to our focus on what light has lit up. This means sitting at the table with STEM scientists; doing joint community projects with humanities scholars; and challenging taken-for-granted practices of care across disciplines and professions regarding suicide, mandated reporting—or about various kinds of rules of engagement in everyday arenas such as social media, office environments, and veteran care. It also means challenging the hegemony of the industry's insurance empire; contributing to the creative options for architectural living spaces; providing equal alternatives to gang life; addressing food insecurity by creating urban gardens; dialoging with investment bankers about humane fiscal practices and the challenges of educating hopeless youth about fiscal responsibility to fight back economically; working with the promise and Promethean shadows of the exercise and sport industry; creating more peer supported houses like Soteria while challenging the unmerited dominance of the medical model's reduction of the mind to the brain and the understanding of treatment as deficit correction; and addressing how we all handle loss. One of the most powerful examples of this that I have seen lately is the loneliness project where someone finds a street corner and, with two folding chairs, invites others to come talk to assuage their loneliness. I understand Keanu Reeves, the actor, does this for people off the street at coffee houses. 
Find a discipline that is not psychology, or retrieve its braided nature as inextricably intertwined with philosophy and spirituality. Then find a place to talk and create action that is not in the assessment room, or in the therapy consultation room, or in the classroom—and watch what might be, perhaps.  These practices of alteriology are not inherent opponents of tradition, or of what has been or is. In fact, if such practices posit a new-is-better valuation, then we are back in supremacism. Instead, let's keep in mind: "Yes, and…."  Carry on, Society of Human(e)istic Alteriology!
About the Author
Todd DuBose is a Distinguished Full Professor at the Chicago School of Professional Psychology. He is a licensed psychologist with over 30 years of clinical experience, with nine of those years as a former chaplain at Bellevue Hospital in New York City.  Todd has served for over 17 years as a teacher, supervisor, and consultant in local, national, and international venues. He holds advanced degrees in the integration of continental philosophy of religion and human science clinical psychology (BA, Georgia State University; MDiv, Union Theological Seminary, NYC; PhD, Duquesne University). He is the winner of numerous awards for his scholarship and teaching and is known globally in several countries for his presentations on existential-hermeneutical-phenomenological approaches to therapeutic care.