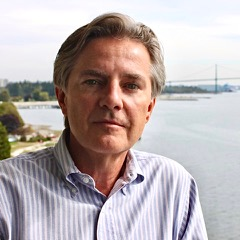 This paper is dedicated to my training with James Bugental, PhD, during 1998–2003. Bugental encouraged me to write this paper, and his view of the new frontier inspired its production. Bugental was a founder of the humanistic-existential movement, a man who was always present Now and open to being present to whatever would be the next new Now. I came to know him well while attending his annual intensive series of Art of the Psychotherapist workshops. 
This paper was originally written in 2003 as a contribution to an existential forum with James Bugental at the Western Psychological Association Conference. He was unable to attend, but the paper carried his spirit through the work. 
The internet has brought a vast new frontier into our lives, opening up easy access to previously unimagined possibilities as well as presenting us with many as yet incomprehensible complexities of operating our lives in cyberspace. Psychotherapy itself has been confronted with new opportunities as it has moved from the tradition of the office to the telephone, to email, texting, and now to the internet. Videotherapy is here. But how does psychotherapy fit into this new realm? What is the value of applying psychotherapy in this technological venue and what are the limitations of a psychotherapeutic approach via the internet? Can the human element be preserved in this new venue? It might be that psychotherapy in cyberspace offers great opportunities in terms of convenience, accessibility, and the development of innovative approaches in the provision of service, but as this foray into uncharted territory continues to develop it also presents challenges in terms of efficacy, ethics, consumer confidence, and acceptance. My contribution here is to contribute to a better understanding of this new venue by sharing some of the earlier and perhaps currently still emerging realities of pioneering psychology's newest frontier.
By "preserving the human element in cyberspace," I am referring to an emerging concern of the profession of psychology regarding the consequences of (what might seem to be) an unlikely union of psychology and technology. As an existential psychologist, who was preparing to offer services though video-internet-conferencing, as part of a broad-based health-related internet company, the application of psychological-health-related services via the internet had raised many questions for me. One of the most basic of which has been, "Can the internet realistically provide the necessary kind of interpersonal exchange that would retain the human elements that are required for the process of psychotherapy to work, especially existential psychotherapy? That is, can the nonspecific aspects of human interaction such as subjectivity and intersubjectivity, authentic presence and genuine empathy, be preserved while using this new communication medium?"

Although I was, at the time, only able to address this basic question from the position of having had limited direct experience with actually providing psychotherapy services through the internet, I could address this question mostly on the basis of my experience of being on-the-way-toward providing psychological services on the internet. 
In this article, I intend to provide a brief description of this experience while sharing some information in order to establish a basis for reflection and the identification of a more fundamental concern that precedes this basic question and serves to demonstrate a key concept of existential-humanistic psychotherapy.
Early on, I was quite skeptical about using the internet as a venue for psychotherapy, but I was encouraged by Bugental at one of our annual Art of the Psychotherapist workshops (1998-2003) to "step into the new frontier." As I did, I took some time to observe and reflect. Then I was able to identify a fundamental concern in moving toward providing psychological services in cyberspace. I found, in my own experience, reports from other therapists at the time, and later with the reactions of psychologists at an Existential Summit meeting for the International Network on Personal Meaning, that the very concept of "the application of psychological services via the internet" can itself be an intimidating impediment to the actual provision of services. It can be a difficult concept to grasp because it challenges the conventional and familiar view of the profession of psychotherapy itself.  
But, as I moved forward into this new frontier, I came to understand that it is our very "resistance" to the concept of "psychology and the internet" that is the most immediate obstacle in the preservation of the human element in cyberspace as we venture toward the discovery of innovative ways of using this new tool.
My journey of resistance and discovery
My journey into the virtual unknown world of psychological applications in cyberspace in 2003 provided me with an understanding of the many forms of resistance we employ as we move toward incorporating the internet as a new means of applying psychological services, and I would like to share that here.
As I took on a role as clinical director of an internet psychological treatment and workshop service, my initial reaction to the idea of "psychological applications on the internet," was one of complacency. I had some thoughts regarding some of the possible benefits for the provision of this service in terms to convenience and accessibility. I also anticipated some challenges ahead, in terms of efficacy, ethics, consumer confidence and acceptance, as well as recognizing the necessity for the development of innovative approaches in the provision of service. But my reaction at that time was one of basic compliance as I joined into the process of the development of a telehealth provider service that was already underway.
However, as I began to imagine the possibilities for increased accessibility for people who were housebound or in remote regions of the planet and unable to receive the services of a psychologist, naive enthusiasm took me over. In fact, the results of market research proved to enhance my enthusiasm with reports of a high demand for these services.  The facts were that there was an extremely high demand for health psychology services on the worldwide web. The Harris Poll (1999) found that seven of the top 10 most frequented search topics on the internet were mental health related, with depression being the most popular. The same poll also found that of the 60 million searches for general health information on the Internet, 40% were for mental health. Jupiter Communications speculated that online health care would create a $3 billion market  in 2003. The demand for psychological services on the internet was almost incomprehensible. I was stunned and excited, but not for long.
As I began to imagine the mechanics of the process of looking into a camera, speaking into a microphone and seeing a client on a small flat computer screen, I rebelled, thinking that this whole idea was irrational and absurd, as if it threatened the very foundations of my work as a psychologist. 

Later, as I attempted to actually test out videoconferencing it was quite disturbing to find myself trying to relate to a person whom I viewed on a computer screen as a poorly illuminated image, jerking around the screen in "clip motion" at that time. I wanted to retreat to my office to do real therapy as quickly as possible, until I learned that "real-time" software had been designed that would resolve that problem. Gaber, the base platform communication software product designed by Microsoft that I was using did not provide "real-time" communication. It had quickly become outdated, and I was able to replace this software with Grenich, a "real time" communication platform which was released that fall. My opposition faded and my enthusiasm returned in a somewhat less naive form.
Throughout the next few months, I noticed other forms of my resistance as I found myself wanting to dodge/avoid technological meetings regarding subjects like web design, software development, and new internet regulations that required delays to launching my work on the internet (i.e., HIPAA, the new Health Insurance Portability & Accountability Act, that now regulates the guarantee of security and privacy and standards for health information storage of clinical records had become law on April 14, 2003). Also, the HL7-CDA standards for clinical documentation had been developed.   
Then there were issues relating to marketing, sales, research, insurance for service providers and their contracts, systems management (which search engines will draw the most traffic), accountants, legalities, billing, funding—all of which distracted me from my "real" work as a therapist but made me aware of the new parameters of internet therapy.
Throughout this journey, I would frequently find solace as I returned to my office and continued my familiar practice of being a "normal" psychotherapist with a real, not virtual, client. I looked forward to these moments of business as usual.
Feeling somewhat lost and alone in the midst of cyber-problems, and in anticipation of ethical issues, I searched for current information but initially found little help. I found myself experiencing a kind of lost and helpless feeling as I turned to the APA for guidance. Although the Ethics Committee had addressed these issues, they stated that guidelines for practicing psychological services on the internet are pending further research and simply refer to relevant sections of the existing guidelines. But then, as I researched further, in preparation for writing an editorial in the BC Psychologist (Murray, 2003), I discovered a statement paper on psychology and the internet in the APA Monitor by the executive director for practice, Russ Newman, PhD. It was entitled, "Not a question of 'for' or 'against.'" My need for support seemed to be met as I gained some much-needed confirmation. In this paper, Newman clarified, that although "the degree to which the application of new technologies, including the internet, is useful for delivering effective psychotherapy services remains an unanswered question," that "the internet can no doubt be a very valuable tool", and "in the end, the profession must determine when the internet is useful and when it is not." Logically this made sense to me, and I found some comfort as I realized that it is just a "tool" like the telephone and email—which I had become very accustomed to.
In another article, I found that many web sites had already been developed that provide psychoeducational information, support group chat lines, social skills workshops on the internet, psychological coaching, test administration and scoring, as well as a few attempts at virtual counselling.  Some psychologists were already successfully carving out career niches online. I later found support in this journey as I discovered the Association of Telehealth Service Providers, which offered the opportunity for discussion with others who are struggling with determining the use of the internet in the application of psychological services.
Reflection on resistance
At this point, I will stop to reflect on this journey from an existential-humanistic perspective.

Bugental (1999) shed some light on the importance of resistance to change, in terms of the value it has to the self-world construct systems that define who we are and what we do: "Without definitions of who we are and of what the world is and how it is constituted, we would be helpless—as helpless as infants physical and otherwise because they lack self-world construct systems" (p. 125). He also stated, "Each of us must develop or construct a conception of who and what (we are) and of what (our) world is, how it operates, and how (we) can make (our) own way in it" (Bugental, 1987, p. 178).
By this, he means that the definitions that we accept about ourselves in order to make sense of the world as we see it, give form to our lives. We define and limit ourselves as we compose a self-world construct system that allows us to be able to operate effectively with others. For instance, as a part of my way of being a psychologist, I work within the definitions of the practice guidelines of my profession that enable a framework for me to provide service to my clients.  Our accepted, now familiar, definitions of our profession provide us with the necessary boundaries within which to practice in the world as it is perceived to be. We necessarily maintain our construct systems and resist challenges to these definitions.
Bugental (1987) further clarified, "Resistance is the impulse to protect one's familiar identity and known world against a perceived threat" (p. 174). The point here is that the providers of psychological services operate within a tradition that gives definition to their worldview and offers an effective construct system to work within. However, faced with the new technological frontier, we are confronted with a seemingly free and open space where traditional boundaries are unclear. Our familiar construct system is put into question as we try to translate what we do in an unfamiliar terrain. In the process of entering this new space, we can retreat to the familiar system and resist the new world, or we can step forward through our resistance to create and discover innovative ways to provide psychological services.
"It is in our nature to stretch, to reach, to search, and to test our limits. Yet it is also in our nature to feel the terror of absolute limitlessness. Indeed, one may propose that creativity itself is an exercise in modifying the balance between openness and limitedness. As we change limits, we propose new definitions of our lives' spaces, of what is possible, of how we define ourselves" (Bugental, 1999, p. 122).
Conclusion
As I see it, the most fundamental and immediate obstacle in the process of preserving the human element in cyberspace is not the internet.  The internet is just a tool; the obstacle is ourselves. That is, that it is our ability and willingness to move from a familiar understanding (of who we are, what we do, and how we work) to pass through our resistances to accept the new limitations that are a part of technology in order to discover creative opportunities for the use of this new tool that can effectively enhance our provision of psychological services.
About the Author
Paul Murray is an existential-humanistic psychologist with a private practice in West Vancouver, B.C., Canada. He completed his graduate degrees from Duquesne University in 1990 after several years of work as a psychotherapist, later followed by post-doctoral training in existential-humanistic psychotherapy with James Bugental in his Art of the Psychotherapist workshop series. His teaching at the University of British Columbia was focused on training counsellors, while his phenomenological research interest at Duquesne University and the Clarke Institute of Psychiatry has been in the area of effective psychotherapy. He can be found online.  
References
American Counseling Association. Ethical standards for internet online counselling. http://www.counseling.org/gc/cybertx.htm
American Psychological Association. Statement on services by telephone, teleconferencing, and internet. http://www.apa.org/ethics/stmnt01.htm
Association of Telehealth Service Providers. http://www.astp.org/membership/homepage.asp
Bugental, J. (1987). The art of the psychotherapist. Norton.
Bugental, J. (1999). Psychotherapy isn't what you think. Zieg, Tucker & Co.
Clinical Social Work Foundation. A position paper on internet text-based therapy. http://www.cswf.org.therapy.html
Murray, P. (2003). Electronic media and health psychology. British Columbia Psychologist. http://www.psychologists.bc.ca
National Board of Certified Counselors. The practice of internet counselling. http://www.nbcc.og/ethics/webethics.htm