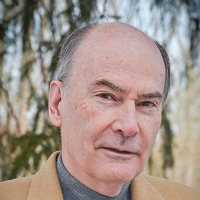 There is a growing body of medical research on the use of psychedelic drugs for seriously ill patients. "Psychedelic" means making the soul visible, and as one group of researchers put it, "a door has been opened for the medical repurposing of psychedelics" (Carhart-Harris & Goodwin, 2017). Patients with Stage 4 cancer, severe depression and anxiety, addictions, and other challenging diagnoses are being given psilocybin, ketamine, and other psychedelics to evoke altered states of consciousness (ASC) in which their fear is replaced by peace and inspiration. 
This medicinal use of drugs is not being promoted by some fringe group. World-famous medical schools and research centers—NYU, Harvard, Stanford, Oxford, Yale, UCLA, Johns Hopkins—are opening psychedelic centers, administering these drugs to their patients, and getting major funding to do so (Bogenshutz et al., 2015; Carhart-Harris & Goodwin, 2017; Davis et al., 2021; Dyck, 2018; Griffiths et al., 2016; Lowe et al., 2021; Nobile et al., 2020; Ross et al., 2016). 
What is going on? First, we need to appreciate the positive result of this drug use: patients are being helped.  Their suffering is being reduced and their peace is being increased. But psychedelic drugs are not medical treatment; they are not curing anyone physically. They are psychological treatment—or, to put it more accurately, psychospiritual treatment. They awaken the brain/mind to new perceptions about non-visible reality (Dossey, 2012). As with any other brain/mind perception, such perceptions have effects on our emotions and physical body. In their post-psychedelic experience, patients report feeling peaceful and inspired and are more courageous in dealing with their illness and, in some cases, with their impending death.
The psychedelic drugs themselves do not have a chemical compound that contains peace, inspiration, and courage.  What they do is stimulate the opening of the brain/mind to a clear perception about our interconnectedness with all of reality that already exists in us. Terms such as consciousness expansion, higher consciousness, transpersonal (meaning "beyond ego"), one mind, or self-realization are often used to point to this new perceptive state of mind. Cross-culturally, religious, spiritual, mystical, and meditative traditions have many symbols and stories about these experiences. The meta-message of psychedelic research is that it is highlighting what is already potential and present in each of us. This is clearly the territory of humanistic psychology in its integrative, existential, and transpersonal aspects—none of which are dependent on drug-induced experiences for healing and generating new inner development.  We can say with the certainty of 40 years of clinical experience that patients and clients can make these discoveries without drugs through the use of safe, time-tested clinical meditation and imagery methods (Schaub & Schaub, 2015).
Humanistic psychology has an interesting role to play in this psychedelic "renaissance." As the APA division with the most pointed focus on human potential, we can study, report, and advocate for the greater awareness of these breakthrough healing experiences without drugs, waiting to be awakened in everyone we help.
About the Author
Richard Schaub, Ph.D., is director of the Huntington Meditation and Imagery Center and a member of Division 32 of the APA. He has trained mental health and healthcare professionals internationally for 40 years and is the author of five books on transpersonal development. His proudest professional experience was giving 15 weeks of clinical meditation and imagery training to the PTSD unit staff of a large Veterans Administration Hospital and a subsequent federal grant to write a training manual on the work.
References
Bogenshutz, M., Forcehimes, A. A., Pommy, J. A., Wilcox, C. E., Barbosa, P. C., & Strassman, R. (2015). Psilocybin-assisted treatment for alcohol dependence. Psychopharmacology, 29(3), 289-299. https://doi.org/10.1177/0269881114565144
Carhart-Harris, R., & Goodwin, G. (2017). The therapeutic potential of psychedelic drugs: Past, present, and future. Neuropsychopharmacology, 42(11), 2105-2113. https://doi.org/10.1038/npp.2017.84
Davis, A., Barrett, F., May, D., Cosimano, M., Sepeda, N., Johnson, M., Finan, P., & Griffiths, R.  (2021). Effects of psilocybin-assisted therapy on major depressive disorder: A randomized clinical trial. JAMA Psychiatry, 78(5),481-489. https://doi.org/10.1001/jamapsychiatry.2020.3285
Dossey, L. (2013). One mind: How our individual mind is part of a greater consciousness and why it matters. Hay House.
Dyck, E. (2018). The real promise of LSD, mushrooms and MDMA for medical science.  Neuroscience News.com. https://neurosciencenews.com/mdma-lsd-medicine-9715/
Griffiths, R., Johnson, M., Richards, W., Richards, B., McCann, U., & Jesse, R. (2011). Psilocybin occasioned mystical-type experiences: Immediate and persisting dose-related effects. Psychopharmacology, 218(4), 649-665. https://doi.org10.1007/s00213-011-2358-5
Lowe, H., Toyang, N., Steele, B., Valentine, H., Grant, J., Amza, A., Ngwa, W., & Gordon, L. (2021).  The therapeutic potential of psilocybin. Molecules, 26(10), 2948. https://doi.org/10.3390/molecules26102948
Nobile, B., Olie, E., & Courtet, P.  (2020). Commentary: Psychedelic psychiatry's brave new world. Frontiers in Psychiatry. https://doi.org/10.3389/fpsyt.2020.594077
NYU Langone Health. (2016). Single dose hallucinogenic drug psilocybin relieves anxiety and depression in patients with advanced cancer. NYU Langone NewsHub. https://nyulangone.org/news/single-dose-hallucinogenic-drug-psilocybin-relieves-anxiety-depression-patients-advanced-cancer 
Ross, S., Bossis, A., Guss, J., Agin-Liebes, G., Malone, T., Cohen, B., Mennenga, S., Belser, A., Kalliontzi, K., Babb, J., Zhe, S., Corby, P., & Schmidt, B. (2016). Rapid and sustained symptom reduction following psilocybin treatment for anxiety and depression in patients with life-threatening cancer: A randomized controlled trial. Journal of Psychopharmacology, 30(12), 1165-1180. https://doi.org/10.1177/0269881116675512
Schaub, R., & Schaub, B. (2015). Transpersonal development: Cultivating the human resources of peace, wisdom, purpose, and oneness. Florence Press.