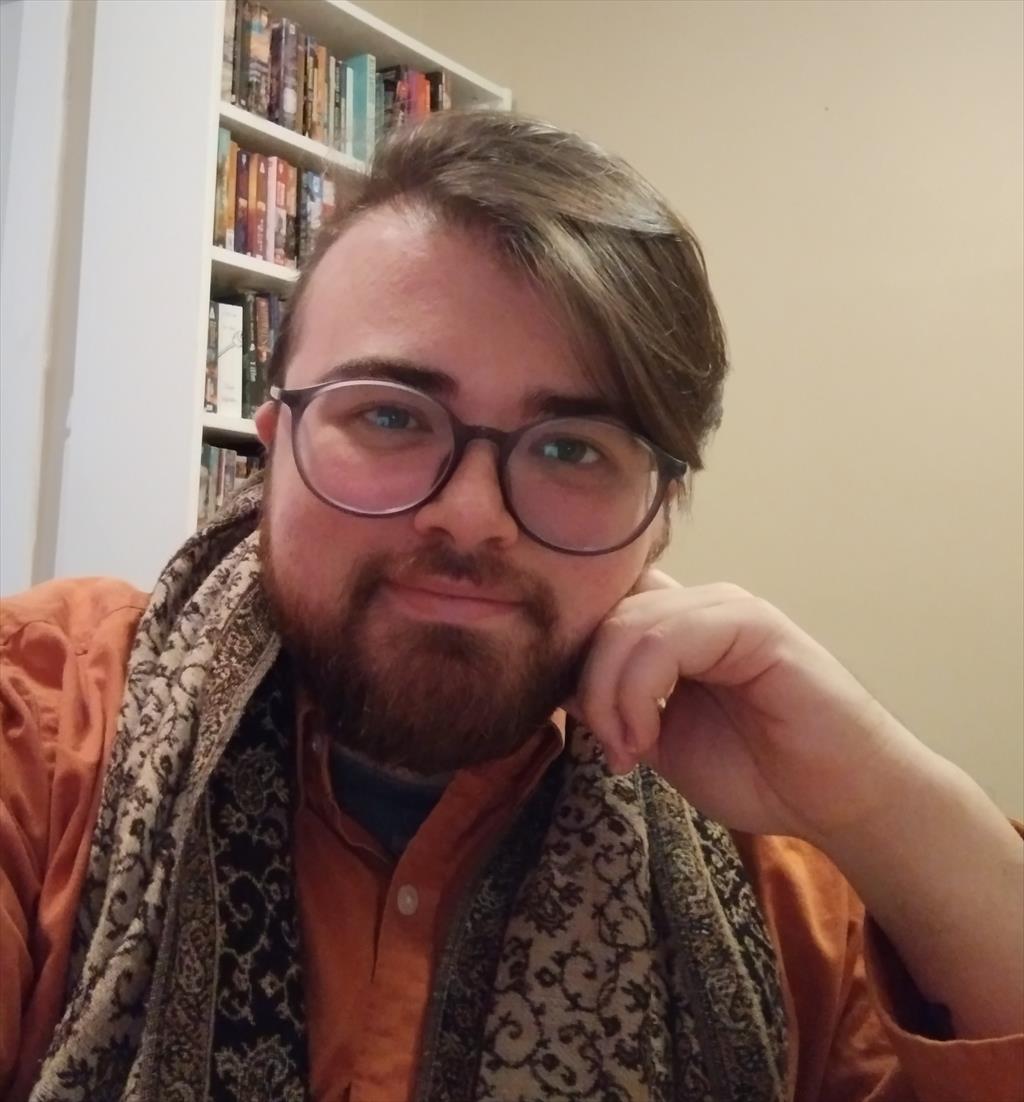 Gender and the societal rules regarding gender have often been used as a categorical basis for discrimination. There is a plethora of literature regarding current definitions of gender as well as the hierarchical structures which have ensued.  Entire divisions of the American Psychological Association (APA) are dedicated to gender, and numerous journals devote focus to this topic. Despite this attention, sexism and cissexism proliferate in many cultures including that of the U.S.
Masculinity is an assumed baseline which all other gender expressions are measured against (Beauvoir 1949; Butler, 1990). Due to this structure, women can expect lower wages, inequality in homes and professional environments, and harsh judgement based on contradictory guidelines. Men are required to prove and maintain masculinity in a precarious balance of violence; showing "feminine" traits (e.g., crying, doing "women's work," being "girly") are often justification for verbal and physical abuse (Vandello, Bosson, 2013). Those who do not fit gender binaries experience increased rates of interpersonal violence, conversion attempts, and refusal of professional and medical care (Kcomt, 2019; NCTE, 2015). The current definition of gender, which supposes an immutable binary system based on approximations of biology, limits everyone's potential and compassion. As humanistic psychologists we must, therefore, enter a conversation about gender as it pertains to individuals, systems, and our personal and professional experience.
In the U.S., gender is, for the majority, ascribed. Prior to birth, babies are assigned one of two genders based on sonograms of genitalia and lives are formed to suit the assumption of what this implies. Nurseries, toys, parenting literature, and other accoutrements specific to the baby's assigned sex are obtained and, as the child grows to adulthood, this segregation continues to influence development. It could be argued that epigenetics may illuminate most supposed "sex differences" that we see today, especially those which are more behavioral in nature (Hyde, 2005). While there are portions of ascribed gender which individuals may choose to exemplify, many defining portions of one's unique intrinsic gender will be extinguished, especially those that conflict or challenge societal definitions. Sometimes, this takes the form of gentle and benevolent manipulation; however, all too often, this is enforced with overt violence (Green et al, 2020). Unfortunately, the cultural definition of gender supersedes an individual's experience. Gender, as a structural phenomenon, is currently very much an "opt-out" system instead of a potentially gentler "opt-in." As conservative powerhouses push for increased segregation and regulation of gender, any effort to "opt" either way has staggering amounts of cultural and personal significance.
Gender identity, like any other facet of identity, is intrinsically linked to our base psychological needs; gaining comfort in one's presentation, body, and self-image is a form of self-actualization which is sometimes given preference over safety, belonging, housing, and employment. Such is the case for numerous transgender and gender expansive (TGE) individuals, some of whom have risked violence and discrimination in order to live authentically. Allowing everyone the opportunity to explore gender in order to gain congruence should, therefore, be a paramount concern for the humanistic psychologist. No one, regardless of the transgressive nature of their identity should be forced to strip themselves of their humanity in order to receive love, care, and full human rights. If we are concerned with authenticity, self-actualization, and development of free will, we must create an "opt-in" model of gender and apply comprehensively.
The cultural issue of gender
In 2014, Time magazine published an article titled "The Transgender Tipping Point," which focused on advocate and actress Laverne Cox (Steinmetz, 2014). However, her story was not the first TGE-related "tipping point" the U.S. has experienced. Decades before Cox, Marsha P. Johnson and Sylvia Rivera, two transfeminine activists, frontlined Stonewall protests in 1969 (Burgos, 2020). Prior to that, Christine Jorgenson skyrocketed to international fame due to her public transformation from "G.I. Joe to G. I. Jane" and was given the unofficial title of "first trans woman created by modern medicine." In truth, she was realized as the "first" only because the Nazi party sacked and burned Hirschfeld's Institute for Sexual Science in 1933; the largest repository of transgender history, theory, and medical knowledge at the time (Stryker, 2017). Gender transgression can be dated back to 200 A.D., when Elagabalus ruled Rome, used she/her, and famously, promised vast wealth to any surgeon able to perform vaginoplasty (Scott, 2018). Our culture seems to be immersed in a cycle of TGE erasure and tokenization; individuals who transgress gender roles are lauded as groundbreakers and then erased from common knowledge. Truthfully, TGE people have existed since humans crafted a systemic definition of gender. There are always outliers when we create binary categories for humanity, and TGE experience is simply more noticeable when gender roles are openly questioned.
During the past few decades, our society has been asked to consider the intersection of gender, race, class, and (dis)ability in ways that may seem treacherous and novel to those in positions of privilege (Flores, Mallory, & Conron, 2020). With the invention of the internet and, later, the data plan, came a revolution of communication and international connectedness. As people, we are no longer relegated to the shelter of those who surround us; even the most marginalized individual can find a community of care online. Most people can now access information which had been exclusive or suppressed. For example, someone could torrent a free copy of any seminal work regarding gender theory, translate it into their native language using free software, pass it through a text-to-speech program, and gather an international group of people to start a virtual book club to discuss readings, all in the space of a day.  The ways we discuss gender and, truthfully, the ways we discuss everything, has systemically shifted. If Hirschfeld's institute had access to cloud storage, the Nazi party would not have been able to easily burn away our progress. It is increasingly difficult to erase the experiences of those who disprove the gender binary; it is difficult to force gender roles upon unwilling individuals.
Gender as a personal identity
Society informs us that there is a correct way to perform our own gender, and that the ideal is that of a heterosexual and cisgender individual (Sanz, 2017). For obvious reasons, this is an unachievable goal for many. When presented with this insurmountable conundrum, we must decide to either redefine success or continuously struggle to gain an impossible societal approval. TGE people are not the only individuals who chafe under this burden, rather, the most easily identified.
Gender as a personal phenomenon is something which is crafted simultaneously and individually under the weight of cultural pressure. What would society look like if gender was formulated without external demands or assumptions? Perhaps boys would no longer "just be boys," and, instead, be children held accountable for their actions. Maybe girls would not develop differently mentally or physically, under pressures to act "ladylike." If we, as a group, focused effort on bracketing our understanding of gender while encouraging everyone to pick and choose which aspects they ascribe to, perhaps our society would be safer, gentler, and more authentic. This supposition finds support in much of TGE literature. For example, in a case study completed by Whyat-Sames (2016), a transgender foster boy "relaxed" in his gender expression after his parents, guardians, teachers, and other community members were taught to accept and honor his masculine identity. "Transgender individuals often speak of feeling somewhat exaggerated in their gender expression until they feel listened to and like their true gender self is acknowledged and affirmed, at which point they feel able to relax and possibly broaden their gender expression" (p. 14). When this boy was feeling pressure to prove his gender, he scorned "girly" things which he identified as cooking, cleaning, etc. He strongly held to sexist paradigms often seen alongside other indicators of toxic masculinity. However, when the adults in his life allowed him security to understand that his actions or preferences would not change the authenticity of his gender, he became less concerned with supporting sexist stereotypes. Perhaps a similar message to young cisgender children would provide similar security and relaxation.
Working towards a consent-based model of gender may seem like an insurmountable task. Indeed, the individuals who hold power would prefer that we believe as much. However, this work is already being done in every portion of society.  TGE people are living and talking; gender theorists, regardless of identity, are publishing and speaking. Media is being created which highlights non-binary actors, directors, and writers. The social structure of gender is becoming ever more subject to critique, and that critique is becoming ever more accessible, open source, and dynamic. In this new age of connectivity, attacks on those who disprove inaccurate theories surrounding gender are visible, and the efforts of TGE activists are personable and personalized. Gender, as something to be consented to, is a current reality, not a far-off goal. If we are committed to a humanistic world without gender-based inequality or violence, we must opt in.
About the author
Jasper Flint (they/them) is currently working towards a doctorate in psychology at Point Park University in Pittsburgh. They are a queer trans masc individual who reads an unconscionable amount of speculative fiction. Of the many projects they have underway, their current favorite is a qualitative photo/art elicitation investigation into the experience of transgender and gender- expansive youth in the US foster system. Other projects include a metabletic investigation into fan fiction trends, history, and discourse, as well as a queer-informed examination of intergroup relations in leftist and liberal spaces. Hopefully, sometime soon, they will be able to talk coherently about their theory that defining what is and is not the "LGBTQIA+ community" simultaneously supports patterns of inherent violence and utopian hopefulness.  They welcome feedback, especially from those who feel underrepresented by any work that they posit.
References
Beauvoir, S. (1949). The second sex. Penguin.
Butler, J. (1990). Gender Trouble. Routledge.
Flores, A, R., Mallory, C., & Conron, K. J. (2020). Public attitudes about emergent issues in LGBTQ rights: Conversion therapy and religious refusals. Research and Politics, 7(4).www.doi.org/10.1177/2053168020966874
Green, A. E., Price-Feeney, M., Dorison, S., & Pick, C. J. (2020). Self-reported conversion efforts and suicidality among U.S. LGBTQ youths and young adults. American Journal of Public Health, 110(8), 1221-1227. www.doi.org/10.2105/AJPH.2020.305701
Hyde, J. S. (2005). The gender similarities hypothesis. American Psychologist, 60(6), 581-592. www.doi.org/10.1037/0003-066X.60.6.581
Kcomt, L. (2019). Profound health-care discrimination experienced by transgender people: A rapid systemic review. Social Work in Health Care, 58(2), 201-219. www.doi.org/10.1080/00981389.2018.1532941
Liben, L. (2017). Gender development: A constructivist-ecological perspective. In N. Budwig, E. Turiel, & P. Zelazo (Eds.), New perspectives on human development (pp. 145-164). Cambridge University Press. www.doi.org/10.1017/CBO9781316282755.010
National Center for Transgender Equality. (2015). The report of the U.S. transgender survey. www.transequality.org/sites/default/files/docs/usts/USTS-Full-Report-Dec17.pdf
Preves, S. (2003). Intersex and identity: the contested self. Rutgers University Press.
Sanz, V. (2017). No way out of the binary: A critical history of the scientific production of sex. Signs, 43(1). www.doi.org/10.1086/692517 
Scott, A. G. (2018). Emperors and usurpers: A historical commentary on Cassius Dio's Roman history. Oxford University Press. www.doi.org/10.1093/oso/9780190879594.003.0003
Steinmetz, K. (2014, May 29). The transgender tipping point. Time. www.time.com/135480/transgender-tipping-point/  
Stryker, S. (2008). Transgender history. Seal.
Turban, J. L., & Ehrensaft, D. (2017). Gender identity in youth: Treatment paradigms and controversies. Journal of Child Psychology and Psychiatry, 59(12), 1228-1243. www.doi.org/10.1111/jcpp.12833
Vandello, J. A., & Bosson, J. K. (2013). Hard won and easily lost: A review and synthesis of research on precarious manhood. Psychology of Men & Masculinity, 14(2), 101-113. www.doi.org/10.1037/a0029826