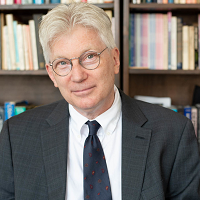 Predicting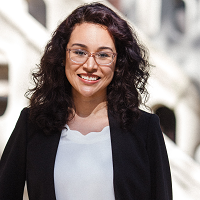 the future of humanistic psychotherapy seems well beyond our abilities; we do, however, believe that some of the insights that we have gained from using chairwork as a psychotherapeutic modality might be of value in the development of more profound forms of healing. Originally formulated by Jacob Moreno as a part of his psychodrama therapy (Moreno, 2019; Z. Moreno, 2012), chairwork became famous in the 1960s through the work of Frederick "Fritz" Perls–the creator of gestalt therapy (Perls, 1969). Gestalt therapy and chairwork were iconic components of the human potential movement and the humanistic psychotherapies of that era.
At its most elemental, chairwork involves: "(a) inviting a patient to sit in one chair and have an imaginal encounter with someone from the past, the present, or the future in the chair opposite and/or (b) using several chairs to create dialogues among different parts of the self—with love, desire, fear, and courage often emerging as core themes" (Kellogg & Garcia Torres, 2021, p. 171-172). Following Perls' death in 1970, chairwork was embraced and re-envisioned by therapists from a wide range of orientations. Building on this, the Transformational Chairwork Psychotherapy Project (Kellogg, 2015) has drawn on both the wisdom of 60 years of chairwork practice and the integrative power of schema therapy (Young, Klosko, & Weishaar, 2003).
Three core principles
We did want to share some core perspectives and practices that humanistic psychotherapists could integrate into their work, regardless of whether they decide to use chairwork. To begin, there are three core principles that guide the work: the importance of therapeutic relationship, multiplicity of self as a core paradigm, and the development of the inner leader.
Therapeutic relationship
Like other therapeutic approaches, the connection between the patient and the therapist is central to a successful treatment. "The relational dimensions of the work can be understood as containing six components: (1) empathic listening; (2) authenticity; (3) therapeutic optimism; (4) a courageous willingness to go into the pain and the darkness; (5) perseverance; and (6) most importantly, love" (Kellogg, 2019, p. 87).
Multiplicity of self
It is clinically useful to understand people as containing distinct parts, modes, voices, or selves, and it is healing and transformative for people to give voice to these different parts. These parts each serve a function, they contain their own beliefs, and they have their own stories. This perspective directly connects to John Rowan's (2010) efforts to make subpersonalities and parts work a core component of humanistic psychology.
The inner leader
Related to the idea of multiplicity of self is the understanding that the goal of all forms of psychotherapy is the strengthening of what has variously been called the ego, the healthy adult mode, or the inner leader (Freud, 1969; Harris 1969; Rafaeli, Bernstein, & Young 2010). "This is the part of the self that is centrally involved with internal emotional regulation, the development of successful interactions and relationships with others, and the ability to live a self-directed, assertive, and meaningful life" (Kellogg & Tatarsky, 2012, p. 115).  The development of the inner leader or the healthy adult mode is the true north of psychotherapy. It is the purpose of all interventions and therapeutic actions, and it is the place where courage is created (May, 1975)—where the individual develops the capacity to say, "I am willing to risk it" (Rutledge, 2002, p. 82).
Four Dialogues
Many of the issues that adults bring to individual psychotherapy involve various combinations of problems with parts (e.g., depression and anxiety), stories (e.g., experiences of trauma and interpersonal mistreatment), and relationships (e.g., grief and loss, interpersonal difficulties, and anger). The discovery of the Four Dialogues—giving voice, internal dialogues, telling the story, and relationships and encounters—in 2018 was a breakthrough in the practice of chairwork psychotherapy. It is our belief that it has the potential to be an important paradigm for all psychotherapists as it not only provides a framework for listening to patients, but also it can serve as a guide for taking compelling therapeutic action (Kellogg & Garcia Torres, 2021).
Giving voice
There are two ways of doing this. The first involves inviting a patient to close their eyes and go more deeply into whatever they are currently experiencing. This can include become aware of somatic sensations as well as expressing the emotions that they are feeling. One powerful way of doing this is to ask people to close their eyes and to give voice to their suffering and pain. This can be both diagnostic and healing at the same time.
Rollo May (1969), in turn, provided a case example of giving voice: "But one day, he came in reporting that he had made a surprising discovery. When an acute attack of loneliness was beginning, it occurred to him not to try to fight it off – running had never helped anyway. Why not accept it, breathe with it, turn toward it and not away? Amazingly, the loneliness did not overwhelm him when he confronted it directly. Then it seemed even to diminish. Emboldened, he began to invite it by imagining situations in the past when he was acutely lonely…. But strangely enough, the loneliness had lost its power" (p. 151). 
The second way, which is adapted from voice dialogue (Stone & Stone, 1989), is to consciously and purposefully interview a part. May I speak with the part of you that is filled with fear? May I speak with the critical voice inside of you? May I speak with your heart? When a patient isolates a part and gives voice to it, they begin to gain some distance from it and some control over it—which is another way to strengthen the inner leader.
Internal dialogues
Here, the therapist is going to work with two or more parts in dialogue. When not using chairs, it is important that the therapist work to curate what the patient says so that only one voice speaks at a time, as this is central to the therapeutic effectiveness of the work. Polarity dialogues are used when patients are wrestling with a decision. The idea is that much of life involves the management of polarities (Zinker, 1978; Johnson, 2014) and that each side in a decision reflects an underlying and important value. Perls (1969) believed that through a clear encounter between these parts, the patient can find creative solutions.
The alternatives dialogue is closer to cognitive restructuring in that there is some intention to reduce the power of a problematic part by purposefully contrasting it with a healthier and more adaptive one. If the patient presents with the belief or schema that that they are a bad person and this is fueling their depression, evidence from the past and the present can be gathered that supports the belief that they are bad and evidence from the past and the present can be gathered that supports the argument that they are good or that they have goodness within them (Young et al., 2003).  The patient can then speak from the bad part ("I am a bad person….") and then from the good part ("I am a good person…."). It is important to go back and forth between these perspectives many times and then sit back, pause, and reflect on the strength of each; in both cases, healing occurs as the "good and healthy self" becomes stronger.
Telling the story
As Roberts and Holmes (1999) put it, "At the heart of any therapeutic encounter there is always a story" (p. ix). The burden of difficult or traumatic stories, memories, and secrets can be quite intense, and the telling of them can be both healing and liberating. These stories remain painful, at least in part, because they are not integrated. We have found two overlapping methods to be helpful. The first is to invite the patient to share a difficult story or a memory, in part or in whole. We then ask them to get up, move around, sit down, and tell it again. This process is repeated three or four times.  While emotionally challenging, the stories often become more detailed and richer with each recounting—which is a sign that integration is taking place.
The second approach draws on the three-person storytelling of Roediger, Stevens, and Brockman (2018). While we previously invited people to speak in the first person ("I was in a car accident"), we now invited them to speak about themselves in the third person ("Caleb was in a car accident, and this is what happened to him."). This third-person approach helps the patient to get some distance from the pain of the story while still experiencing enough emotion for the integration to take place.
Relationships and encounters
The interpersonal realm is the final dialogue dimension. At its most essential, the patient imagines that a person from their past, their present, or their future is in the room (e.g., a deceased grandfather, a spouse, or an unborn child), and they are invited to speak with them freely and openly. Using the cycle of emotions model, the patients are given the opportunity to express their feelings of love, anger, fear, and grief. With difficult but non-abusive relationships, the patient can engage in a role reversal and become the other person. This dialogue has the capacity to activate deep feelings of empathy that can be profoundly transformative.
Rollo May (1981) used chairwork in his therapy with Philip to help him work through difficult childhood experiences with his mother. Philip sat in one chair, imagined his mother in the chair opposite, and expressed his anger at the way that she treated him—something that he had never been able to do. He then moved to another chair, did a role reversal, and became his mother. What emerged here was that his mother told him that she had always been deeply proud of him and that he had been her favorite child, although she had tried to hide that from his siblings. He then went back to his original chair and became himself. Here he spoke about how much he did appreciate her and how he knew that she had been very courageous in the face of a difficult life; he also acknowledged that he felt that he had gotten his capacity for courage from her. Further, he thanked her for taking persistent action to keep him from going blind as a child after an accident. He concluded this dialogue by saying, "I never in a thousand years would have imagined that would come out" (p. 39). This is a good example of the creativity and healing power that can come through this kind of dialogue experience.
A therapist using the Four Dialogues model can understand that at any given moment in the therapy hour, the patient who is in pain is almost always wrestling with parts that are out of balance, is feeling the burden of a difficult or traumatic story, and/or is having conflict with someone in their life—past, present, and future. This means that the four dialogues not only provide a framework for listening, but also, they give the therapist a method for engaging, intervening, and helping their patients to heal. In addition, by keeping the strengthening of the inner leader as the true north of the therapy, clinicians can always find their way back when they get lost.
About the Authors
Scott Kellogg, PhD, is the director of the Transformational Chairwork Psychotherapy Project. He can be contacted through his website and via email.
Amanda Garcia Torres, LMHC, is the co-director of training for the Transformational Chairwork Psychotherapy Project. She can be contacted via her website and email.  
References
Please find the full list of references for this article online.