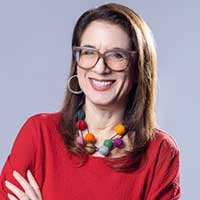 Today, I had a dance therapy experience that can only be called sublime.I was invited by the International Existential Humanistic Institute to give a training at the Peking University Hospital psychiatric center for the eating disorder unit. In the room were about 40 doctors and psychiatrists who were there to learn about bringing embodied and creative arts practices into their work. I felt some pressure to do well, since we had been invited by the chief psychiatrist, a lovely young man who was in the humanistic training group. He wanted to bring us—his cohort from the training group and me—to do a special session on embodiment. We were honored by this invitation, and hoped that if it were well-received, that we could perhaps send students to do their internships at this placement as well as to train the doctors to bring embodied existential humanistic practices into their treatments.
I met the patient just before our session. She had just been in the ICU, having fainted in her home and almost died from anorexia and bulimia. She had been in the hospital many times before. Her family was running out of resources and her mother was sitting outside the room weeping.
Z was 21 years old, very thin with teeth badly damaged from vomiting. Her voice was barely audible, but she spoke understandable English and had volunteered for the demonstration session. I was told by the chief psychiatrist that Z liked to dance, so I asked her what kind of dance she liked. She said, Chinese folk dance, and I asked her if she would be willing to dance with me.
We entered the large room. I did have Chinese folk music in my repertoire, so I put some on. She said she knew the dance, so I asked her to show me how to do it. We danced opposite each other, feet moving in front, behind, arms out to one side, out to the other. At first, her movements were tentative and stiff; as she moved, her arms became more fluid, and she started to have a bounce in her step. As the tempo increased, her balance and footing became more stable. At one point, she reached out her hands to take mine, and we dance back and forth together. She indicated nonverbally that we were to move first in one direction in a circle, then to switch directions.
Then the music switched to a slow piece. After a few moments, she recognized and named it as the famous Chinese peacock dance. I had seen a performance of this dance—an exquisite portrayal of a beautiful peacock made famous by a well-known Chinese dancer. As the music continued, Z lifted her arms in a fluttering curve, showing a lyrical and poetic side of herself. I shadowed her movements, joining her only when invited.
We began a rocking movement with our arms bent, that she named, "baby." After that, it became clear that we were taking care of a baby. She said the baby was sleeping, we gently placed the baby on the ground and softly caressed her.
After several minutes, Z looked at me and said, "I want to change, I want to change my life." I said, "You can." Z said, "I can," and I said, "You will."
We continued stroking the baby, when Z looked at me again and said, "I want to make my family happy." I said, "You can."
Z then asked for a lullaby. It happened that one of my students from another class had given me music of a Chinese lullaby that everyone in the class knew. We had used this lovely music sometimes to end sessions, especially when sadness had come up and we wanted to self-soothe.
As the lullaby went on, I could see tears streaming down the faces of many of the doctors in the room. I used all my concentration to hold that moment, and the hushed atmosphere in the room felt holy, sacred.
Knowing that the time was coming to an end, I softly asked her if she wanted to take the baby with her. We picked up the baby together and placed it in her arms. Z then looked up at me again and said, "I'm hungry. I want to eat."
She thanked me and said she would always remember this moment. I thanked her and told her that I would always remember this moment.
After Z left the room, no one could speak. We sat in silence. Normally, we process the group, sharing our personal responses and talking theory; this time, talking felt like it would break the spell. I finally spoke, asking the group if it would be okay to do our talking/sharing after the lunch break and urging everyone to use the time to stay with their own responses, journaling or sharing it with others. I explained that my tears were not negative, just tears of joy at the feeling of her rebirth, at the miracle of transformation, at the beauty of the artistic soul inside the broken body, tears of awe at the beauty of the experience, tears of being moved.
With my tears, I found myself in a kind of prayer asking that this beautiful young woman not die, while at the same time recognizing that she might. I felt humbled by the not knowing, and the smallness of all of us in the face of the mystery of life and death. The tears were also of gratitude that I had been privileged to be part of such a sacred moment.  If this were only one beautiful moment and she did die, then we had this moment. Finally, the tears were for the preciousness of our work as healers, and gratitude for that privilege.
Ilene A. Serlin, PhD, BC-DMT, licensed psychologist and registered dance/movement therapist in San Francisco and Marin county, is past-president of the San Francisco Psychological Association and the Society for Humanistic Psychology as well as a Fellow of the American Psychological Association. She is associate distinguished professor of psychology at the California Institute of Integral Studies, has taught at Saybrook University, Lesley University, UCLA, the NY Gestalt Institute, and the C.G. Jung Institute in Zurich. She is the editor of Whole Person Healthcare (2007, 3 volumes, Praeger) and co-editor of Integrative Care for the Traumatized; has authored over 100 chapters and articles on body, art, and psychotherapy; and is on the editorial boards of PsycCritiques, the American Dance Therapy Journal, the Journal of Humanistic Psychology, International Journal: Creative Arts Education and Therapy, Arts & Health: An International Journal of Research, Policy and Practice, Journal of Applied Arts and Health, and The Humanistic Psychologist.