Profiles in Psychotherapy and the Arts
News from our members
Learn more about the activities, initiatives and projects your colleagues are working on.
From Ceylan Hulva
We developed a new YogART Licensed Facilitator training and have been working with awesome women around the globe. Our first YogART Licensed Facilitator is Michelle Lee, and her YouTube testimony we share online. It is incredible to offer it on Skype and reach so many wonderful women on their path of healing, transformation and becoming a facilitator.
From Susan Raeburn, PhD
Susan Raeburn has been busy with the Performing Arts Medicine Association since leaving Kaiser. She gave a short paper on "Adverse Childhood Experiences and Healing Through Attachment" last year at the PAMA Symposium in New York as PAMA teamed up with Athletes and the Arts. PAMA then asked her to serve as the co-chair of this year's conference in Snowmass, Colorado, from June 29-July 2, with her young and former hip-hop dancer co-chair, Jason Hu, MD, from Weill Cornell Med Center. She taught in a Pre-conference Certificate segment with Patrick Gannon, PhD, and gave a workshop entitled "Self-care, Self-medication and the Veil of Addiction."
This was her last year in Colorado after about 35 years there. Her next year will be in Anaheim at Chapman College and at the University of California-Los Angeles in 2019.
From Kripi Malviya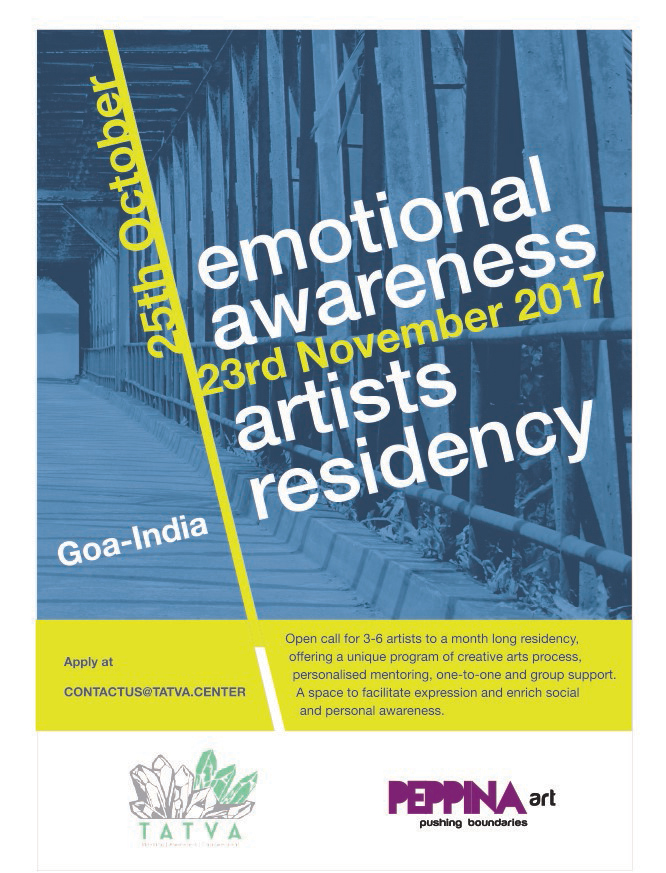 Kripi Malviya, psychologist and creator of TATVA, is organizing TATVA's upcoming therapeutic residences specifically designed for artists in collaboration with local and international industry experts. TATVA is one of few organizations globally that are creating therapeutic artists' residencies designed and led by mental health professionals. It specializes in psychological support for artists. The residency is facilitated Kripi Malviya, Stanton and Katharina Domscheit-D'souza.

Kripi Malviya
Creator of TATVA
Psychologist, Mental Health Therapist, Trainer
Follow TATVA on Facebook.
Skype ID: tatva.center
Phone: +91-9620144056