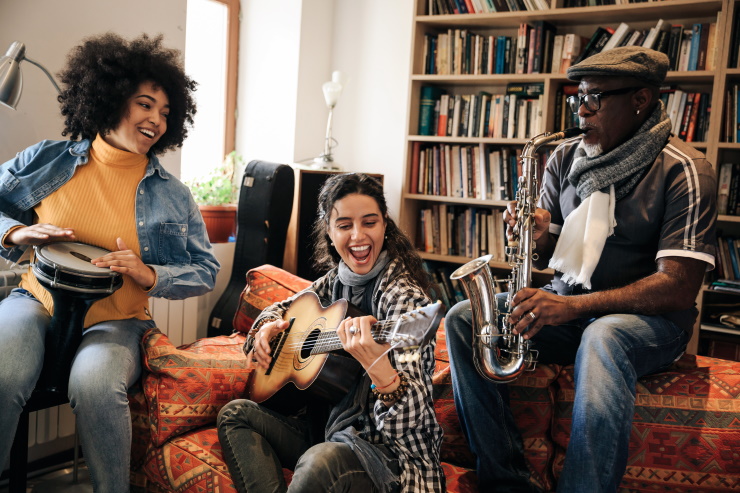 As we continue to navigate the COVID-19 pandemic, many of us are making and appreciating art as a way to cope, renew, and restore. People have intuitively turned to the arts in every form—drawing, writing, singing, dancing, baking, crafting and more. And research is proving that the arts are essential to our health and wellbeing, sustaining us during these unprecedented times.
In April 2020, the International Arts + Mind Lab launched the COVID-19 NeuroArts Field Guide to share the science behind why and how the arts support our collective health, wellbeing and learning. This guide looks at issues created or exacerbated by the pandemic, including loneliness, stress, burnout, anxiety, depression and grief, and evidence-based arts activities that can help us.
Written for a lay audience, we invite you to share these simple art ideas with colleagues, clients, friends and family and spread new and joyful ways to cope during this unpredictable time.