Student and Campus Representatives
These women and men are charged with the task of promoting the philosophy and mission of Div. 35 on their respective campuses through programming efforts. Read about the exciting programs they have coordinated.
Student Representative
Bhanu Priya Moturu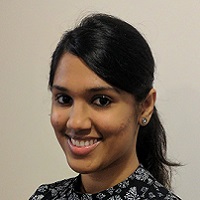 Bhanu Priya Moturu is the student representative for Div. 35 for the 2019-21 term. Bhanu graduated from the University of Pennsylvania with a master's degree in counseling and mental health. She is currently a second-year counseling psychology doctoral student at the University of Maryland. Her research interest is at the intersection of gender, culture, race and work. Specifically, she is interested in career decision making, advocacy behaviors of women in workplaces, factors contributing to career satisfaction and domestic violence in South-Asian communities. In her spare time, she enjoys playing tennis, watching sunrises and sunsets, practicing Vipassana and critiquing movies and TV shows.
Campus Representatives
Angel McKissic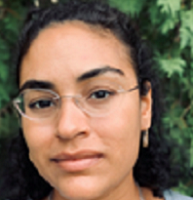 Angel is a first-year doctoral student in the clinical psychology (PsyD) program at the Michigan School of Psychology. Her research interests primarily concern women's empowerment. Angel is also a Just Cities Innovation Lab Program Manager at the Detroit Justice Center, where she conducts geographically-based research on restorative justice initiatives in the metro Detroit area. She is a mother of two joyful girls and two devious cat sisters.
Sarah Anolik Katz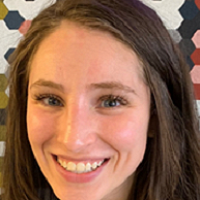 Sarah Anolik Katz is a third-year doctoral student in the combined-integrated school clinical psychology program at James Madison University in Virginia. Sarah is deeply committed to furthering our collective understanding of how patriarchy harms all of us, including boys and men, and how to foster cultural change. For her dissertation, Sarah conducted a mixed-methods study to explore how college men narrate their perspective on sexual violence, including their own sexually violent behavior. She currently sees clients for weekly therapy at a university-based community clinic and works two days/week at Western State Hospital as a practicum student. For her internship next year, Sarah hopes to continue to work with patients with severe mental illness in an academic medical center or psychiatric hospital and to partake in additional training in perinatal psychology and women's issues across the lifespan. Sarah currently lives in Harrisonburg, Va., with her partner and Rashi, their puppy.
Wenqian Zhou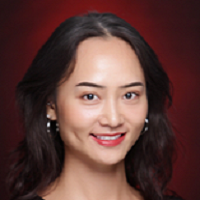 Wenqian (Georgina) Zhou is from Hunan, China. She is currently a second-year doctorate student in applied psychology at Southern Illinois University Carbondale. Her research interests include female leadership, talent management, influence tactics and areas at the intersection of social and I/O (industrial/organizational) psychology. Wenqian's career plan is aligning with the scientist-practitioner route, which includes organizational consulting and teaching/researching in the field of I/O psychology.
Jaclyn Siegel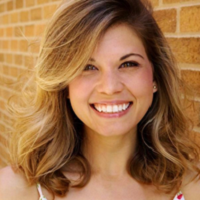 Jaclyn Siegel is a PhD candidate in social psychology at Western University. Under the supervision of Rachel Calogero, PhD, her dissertation research centers on feminist social identity. Her other research interests include body image and eating disorders, power and resistance, sexual and self-objectification and qualitative methodology. She holds a BA and MS from Villanova University, where she worked with Katina Sawyer, PhD, researching eating disorders in the workplace. She is the affiliate representative for Div. 35 and on the Student Advisory Board for Psychology of Women Quarterly. At her university, she is the director of The Vagina Monologues and an organizer for the Take Back the Night march, and she is a passionate feminist activist in the greater London community.
Sandra Yankah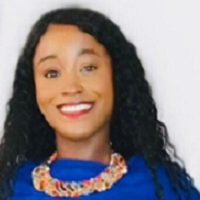 Sandra Yankah is currently a third-year doctoral student in the clinical psychology program at Virginia Commonwealth University (VCU). She received bachelor's degrees in psychology and sociology from Western Carolina University's Honors College in 2014. After graduating, she completed a master's degree in clinical psychology at Valdosta State University in 2016. She joined the doctoral program in clinical psychology at VCU in 2017. Currently, her research focuses on identifying vulnerability factors that lead to the development and maintenance of post-traumatic stress symptoms after experiencing trauma. She also has an ancillary interest in the development of evidence-based mental health treatments for ethnic and cultural minority populations. In her free time, you can find her taking care of her beloved plants, crafting or hiking.
Dicle Ozel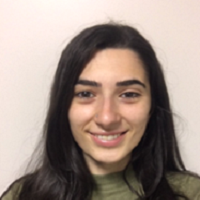 Dicle (Deej-lay) is a second-year master's student in the psychology program at Drexel University. Dicle's primary research interests include mood dysregulation (mainly aggression), suicidality, stress and coping in marginalized populations, mainly women of color. Dicle also conducts research in the Nezu Stress and Coping Research Lab and is involved with the New Beginnings Clinic, a free skill-based training program for U.S. Veterans. Dicle grew up in Turkey and is currently residing in Philadelphia. In her free time she enjoys water-coloring, watching critically acclaimed movies, spending time with her cats and camping.
Charisse Del Vecchio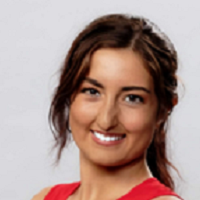 Charisse Del Vecchio is a second-year student in the doctor of psychology program at Springfield College in Springfield, Mass. She graduated from Hampshire College in 2017 where she earned a bachelor's degree and a certificate in culture, health and science after completing primary research on American individualism, ethnic group attachment and emotion regulation. Prior to beginning graduate school, she worked in community mental health as a mental health recovery counselor, and she worked in a local shelter supporting individuals and families displaced by domestic violence. At Springfield College, she is a graduate associate with the Office of Multicultural Affairs, where she organizes programming for underrepresented students and supports efforts toward cultivating a more inclusive campus community. She is also a graduate associate with the Center for Service and Leadership, where she coordinates an after school program for elementary school students to support healthy social and emotional development and academic enrichment. She also works on campus in the counseling center conducting individual therapy with students. Charisse also works in the community facilitating grief and loss support groups with children and families. In the PsyD program, she is a student member of the Trauma and Prevention Lab and has conducted primary research on topics related to ethnic group attachment, emotion regulation, ambivalent sexism, cultural values and identity. She identifies as a counseling psychologists and her clinical work primarily draws from humanistic theory, feminist theory, cognitive behavioral theory and liberation psychology.
Kelly Bradley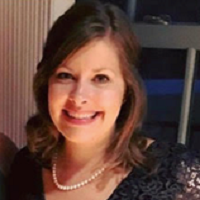 Kelly Bradley is a third year clinical psychology doctoral student at West Chester University of Pennsylvania. She has a master's degree in clinical psychology and worked as a therapist at an inpatient eating disorders unit for several years prior to returning to school for her doctorate. Kelly's clinical and research interests include eating disorders and disordered eating, body dissatisfaction, embodiment and sexual violence. She is currently an extern in the Eating Disorder Assessment and Treatment Program at Children's Hospital of Philadelphia. Additionally, she co-leads an eating disorder prevention program on West Chester's campus and is conducting research on its effectiveness. She is also conducting research on the psychological effects of taking a break from social media. In her free time, Kelly enjoys reading, going to the beach and baking.
Nicole Roxanne Benquechea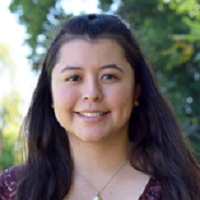 Nicole Roxanne Benquechea recently earned her bachelor of arts degree in Psychology at California State University, Los Angeles (May 2018). She is currently a graduate student in the master of arts in psychology program at California State University, Los Angeles working with her primary research mentor Heidi Riggio, PhD. Importantly, Nicole is a first-generation college student of a immigrant parent; she comes from a difficult and unstable financial background as well, so she is striving to help under-served communities to achieve the same academic training and professional development of students like her. Nicole has also developed a solid idea for her master's thesis, which will examine links between religiosity, gender, endorsement of traditional gender role ideology, benevolent and hostile sexism and self-esteem. She will use an online survey methodology utilizing participants on Amazon Mechanical Turk, which yields samples of middle-aged adults across the United States, enhancing the generalizability of the research results. Nicole is currently working on finding and developing measures for her project, creating the online survey using Qualtrics and development of a proposal for use of human research participants for university approval.This project will be presented at next year's WPA meeting and also next year's Student Research Symposium (2020). She enjoys spending time with her family and listening to music.
Jonette M. Peretik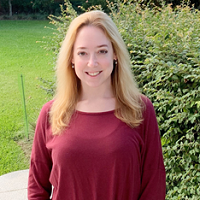 Jonette is a masters of science in counseling student at Louisiana State University in Shreveport (LSUS). Her research interests primarily concern social and personality psychology with a focus in trauma and congruency. Jonette works as a graduate assistant in the Student Success Center, where she provides academic coaching to students at LSUS. She also is a Trust-Based Relational Intervention (TBRI) advocate for the Volunteers for Youth Justice system in Shreveport, La., providing coaching to the families of youth from trauma/hard places. Lastly, and most importantly to her, Jonette is a mother of three children and loves to spend her free time cooking for friends and family.
Abigail Walsh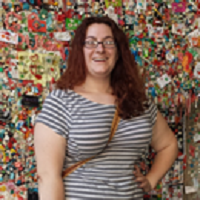 Abigail Walsh is a lifelong student with multiple degrees the humanities and the social sciences. She graduated from Rider University with a BA in secondary education, social studies and psychology. After completing her BA and teaching high school social studies and psychology, Abby went on to earn an MA in psychology from New York University, where she fell in love with research, and an MEd in curriculum instruction and children's literature from Penn State University. She recently finished an MA sociology and data science from Queens College and has additional experience in an MA program in American studies from Columbia University. Her previous research has focused on gender expression and representation, mother-child relationship and learning experiences, diversity and inclusion in the classroom and mindfulness. Abby is a fifth-year doctoral candidate at the University of California Santa Cruz. Her current research focuses on how gender and intersectional representations in children's media and literature influence children's gender and ethnic identity development. In addition to her academic pursuits, Abby has combined her love of research with her spirituality and has complete over 500 hours of training as a registered yoga teacher. You can find her posed in downward-facing dog in front of the TV, enjoying any and all breakfast foods.