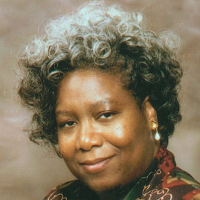 One of our past Presidents, Martha Banks was awarded the University of Rhode Island's 2010 President's Achievement Award. Dr. Martha E. Banks, renowned for her expertise on issues involving women, trauma and health care, is a research neuropsychologist at the Research and Development Division of ABackans DCP, Inc. in Akron, Ohio, and a former professor at The College of Wooster in Ohio.

She earned her master's degree and doctorate in clinical psychology at the University of Rhode Island (1979, 1981) before embarking on a distinguished career as scientist/ practitioner, researcher, author, lecturer and educator. A fellow of the American Psychological Association, Banks has an impressive record of publications that includes the three-volume work, Disabilities: Insights from Across Fields and Around the World. She served as president of the Society for the Psychology of Women, Division 35, APA, from 2008-09; her presidential address, "Feminist Psychology and Women with Disabilities, an Emerging Alliance," was published in the December 2010 issue of Psychology of Women Quarterly.
She has been honored with a Presidential Citation from the American Psychological Association, the Sue Rosenberg Zalk Award for Distinguished Service from the Society for the Psychology of Women, and several awards from the APA's division of rehabilitation, among others. She has presented at more than 200 conferences and symposia on diverse topics ranging from the risks of domestic violence for Women with Disabilities to geriatric substance abuse.
Banks has traveled extensively internationally, and is an avid musician and singer with a special interest in classical, baroque and Renaissance music. A member of several choirs and chorales, she is composer of a 45-minute Mass in G for chorus, solo quartet, organ and piano. In addition, she enjoys knitting and hot-air balloon chasing.