2022-23 President: Kathryn B. Anderson, PhD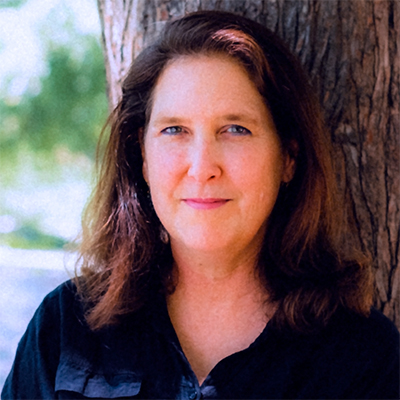 Hello, I am Kathryn, a social psychologist and professor at Our Lady of the Lake University (OLLU) in San Antonio, Texas. I learned about feminist consciousness and advocacy from my feminist historian mom and from many mentors within Division 35. Being raised in New Orleans inculcated in me both the joy of living in a diverse southern city and the horrific impact of systemic discrimination. As a cisgender white woman, I am committed to a life-long process of identifying and actively challenging discriminatory beliefs and actions, beginning with my own implicit biases. Working with visionary Division 35 leaders for the past 18 years has provided me a foundation and community for engaging in critical conversations that push feminist psychology and ourselves toward needed reconceptualization of how we interact, live and work in more liberatory and equitable ways.
The focus of my research has been on personality and situational causes of impulsive and thoughtful aggression, as well as on the development of violence beliefs. Earlier in my career, I focused on personality characteristics associated with men who are physically and/or sexually violent toward women (and I am now conscious of the binary reflection of gender in this work). During this 2022-2023 year, one task force is addressing how Division 35 and feminist psychology can become more inclusive of nonbinary and transgender people, and another task force will focus on developing a pathway for students of color from high school to college, through feminist psychology and with Div. 35 mentors. Increasing representation and leadership of people with multiple marginalized identities in our field is essential to re-making psychology so it realizes its purpose to improve human lives.
If you are not yet a member of the Div. 35 community and/or of a Section of Div. 35, please consider joining. We are engaging in joyful, loving, liberation work, together.