The Society for the Psychology of Women (SPW) assists in securing recognition for feminist psychologists and their work, particular as it relates to the psychology of women and gender.
Div. 35 (The Society of the Psychology of Women) is a vibrant and active community of feminist psychologists, hailing from many walks of life, gender identities, racial and ethnic backgrounds and experiences. In particular, the division is dedicated to assisting students and early career psychologists as they enter the field as well as acknowledging the accomplishments of mid-career and seasoned professionals. SPW has over 2,000 members with diverse psychological career interests. Membership in APA is not required for some membership categories.  
As a benefit, all society members receive the division newsletter, The Feminist Psychologist, and the journal, Psychology of Women Quarterly. Members may also participate in a variety of events and initiatives supported by the division, as well as communicate regularly with their colleagues through the division's Listservs, social media and other channels.
To join SPW, apply online or download the division brochure and membership application and send it to the office, as indicated on the brochure, with a payment for dues for the current year.
Membership is for the calendar year. If you join before Aug. 1, you will receive back issues of the Psychology of Women Quarterly. If you join after Aug. 1, your membership will begin in January, unless you request otherwise.
After the application year, regular, associate and affiliate members will be billed as follows:
Regular and associate: $27 (on the annual APA dues statement)
Affiliated professional members: $25 (directly by the division)
Students: $15 (directly by the division)
Limited means members must request renewal in that category on an annual basis. Dues support task forces, publications, special projects and reduced fees for students and people of limited means.

Gift membership
To give a gift membership in Div. 35, complete the application, and the division will send a card notifying the recipient of the gift. Please limit name and address to four lines. A gift membership is great for birthdays or as a way to congratulate a student who has completed a thesis or degree.
For more information, contact Margaret (Peggy) Signorella, treasurer.
Fellowship is a special distinction for APA members who have received a doctoral degree in psychology or related field from a regionally accredited institution and can show evidence of unusual and outstanding contributions in the field or psychology. Fellow status requires that a person's work have a national impact on the discipline beyond a local, state or regional level.
Div. 35 requires that candidates for fellow demonstrate that a significant part of their unusual and outstanding contributions were made directly in the service of furthering the psychological understanding, well-being and rights of girls and women from a feminist perspective.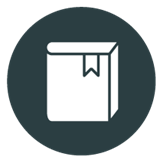 Review the specific Div. 35 criteria for fellowship as well as important deadlines and the nomination procedures.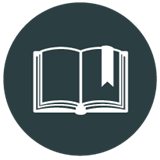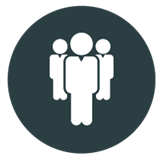 Follow Div. 35 on Social Media