News and Events
The latest news and events of interest to division members, feminists, psychologists and researchers.
Featured News and Events
Div. 35 shares updates relevant to division and APA members, as well as those studying the psychology of women and gender.

The division also supports a variety of events that bring together feminist psychologists and leaders. Many of the division's events are also focused on nurturing the next generation of women in psychology by facilitating networking and learning opportunities for early career psychologists and students.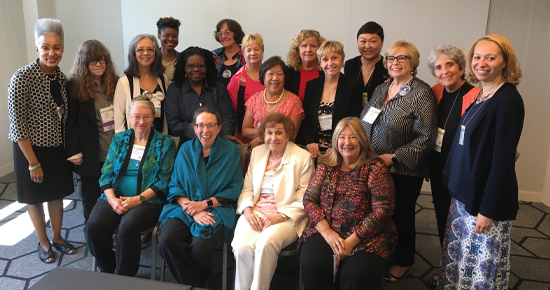 Past Presidents Luncheon
Past presidents have their annual luncheon with the current president and president-elect at APA's convention in Chicago, August 2019.
Raising Strong Girls Podcast
The Div. 35 Adolescent Girls Committee offers a series of free audio podcasts researched and recorded by noted psychologists on various topics related to adolescent girls.