From Reflection to Action: Systemic Inequities Affecting Black Girls and What Educators and Clinicians Can Do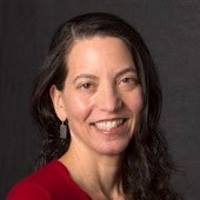 Webinar date: April 13, 2018

Presenter: Sara Goodkind, PhD, MSW, association professor of Social Work, Sociology and Gender, Sexuality and Women's Studies at the University of Pittsburgh.

Bio: Goodkind's research examines social service programs and systems that work with young people, concentrating on young people's experiences in educational, child welfare and juvenile justice systems and how these systems both construct and meet the needs of the young people they serve. Her research focuses on institutional biases and systemic inequities, tracing young people's pathways through systems and providing evidence and advocacy for much-needed policy change. Much of this work is via community-based, participatory research projects that engage youth as collaborators in affecting systemic change. Goodkind developed her scholarly interests as a result of working with youth, as a teacher, mentor, facilitator and social worker. Overview: This webinar described how implicit bias contributes to systemic inequities affecting Black girls, providing details on specific inequities experienced by Black girls in Pittsburgh, Penn., and Allegheny County, Penn. The webinar presented pathways through which clinicians and educators can identify and address their own biases, develop cultural humility and incorporate a trauma-informed approach. It also presented information on local and national advocacy efforts and organizations for those who wish to contribute to systemic and policy change.