Qualitative Study Award Winner:
"Spirituality and Daily Impact on Latinx Immigrant Mental Health." Rafael E. Hernandez, Miriam Ortiz, Paola Callejas, Oswaldo Moreno
Introduction: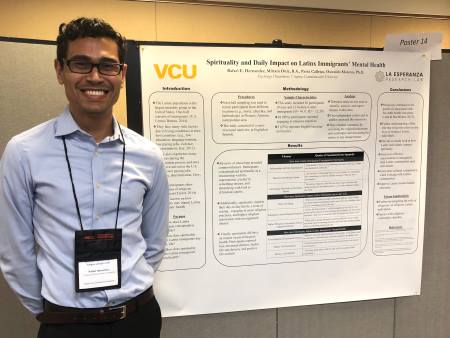 The Latinx population is the largest minority group in the United States. One-half consists of immigrants. (U.S. Census Bureau, 2014). They face many risk factors due to living conditions in their host countries (e.g., low education, language barriers, low paying jobs, violence, discrimination; Gay, 2012).