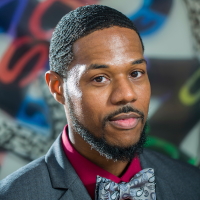 Dear Division Members and Prospective Members,
It is an honor and privilege to serve as the president of APA Div. 37 (Society for Child and Family Policy and Practice). As a first-generation college student, I would not be in this position without the support of my circle of mentors. I began my leadership in APA as a student leader with APAGS, and my passion for serving the profession and my community has continued. 
As a psychologist, my career has been dedicated to advancing the public interest and well-being of society. Div. 37 is committed to the application of psychological science to engage in advocacy, social justice, service delivery and public policies to improve the lives of children, youth and families in a diverse and inclusive society. My own work has broadly focused on providing services to diverse populations, and my scholarly contributions emphasize addressing disparities among underserved ethnic and racial communities. As the first African American male to serve as the division's president since 1977, I am humbled to have the opportunity to serve as president and to help advance our mission. As the only child-focused division to explicitly focus on advocacy for children and families, we are uniquely positioned to use our science to change the lives of people.  
As the 2020 president, my primary goals are to continue the amazing work that we have been doing as a division, and to "shape the future" of our division for the next decade. In alignment with the 2020 APA president, Sandra L. Shullman, our division will seek to build on APA's new strategic plan. With that in mind, Div. 37 will be working to create its first strategic plan as an organization. This will lay the foundation for collaborations within the division and more broadly across APA and the field. Secondly, disparities in health and mental health have been consistently demonstrated among diverse and marginalized communities. More recently, there has been an increase in suicide rates among black youth. Given the current climate in the U.S. society, my presidential theme this year is "Advancing Social and Emotional Development Among Black Boys Through Research, Advocacy, and Community Engagement." To accomplish this objective, I have appointed a Presidential Task Force, and several convention programs will focus on this theme. Additionally, there will be more initiatives throughout the year focused on social and emotional development of youth. If you're on Twitter, please follow my official account at Div37President to stay updated. 
As we begin a new decade, this is an exciting time for our division to grow and expand our creativity to address the needs of children, youth and families. I ask for your support, involvement and expertise to continue improving society. 
Sincerely,
Erlanger "Earl" Turner, PhD
2020 Division 37 President