Mission: To actively address issues impacting children, youth, and families from historically underrepresented diverse populations and communities.
Vision: To promote training, education, policy, and practice focused on diverse, racial, ethnic, and multicultural issues, and to support collaborative exchange among members who share the same interests. 
Goal: To provide members with the opportunity to engage in meaningful collaboration, community outreach and engagement, and information dissemination and exchange on local, national, and international levels that advance the mission of Division 37 and the SIG.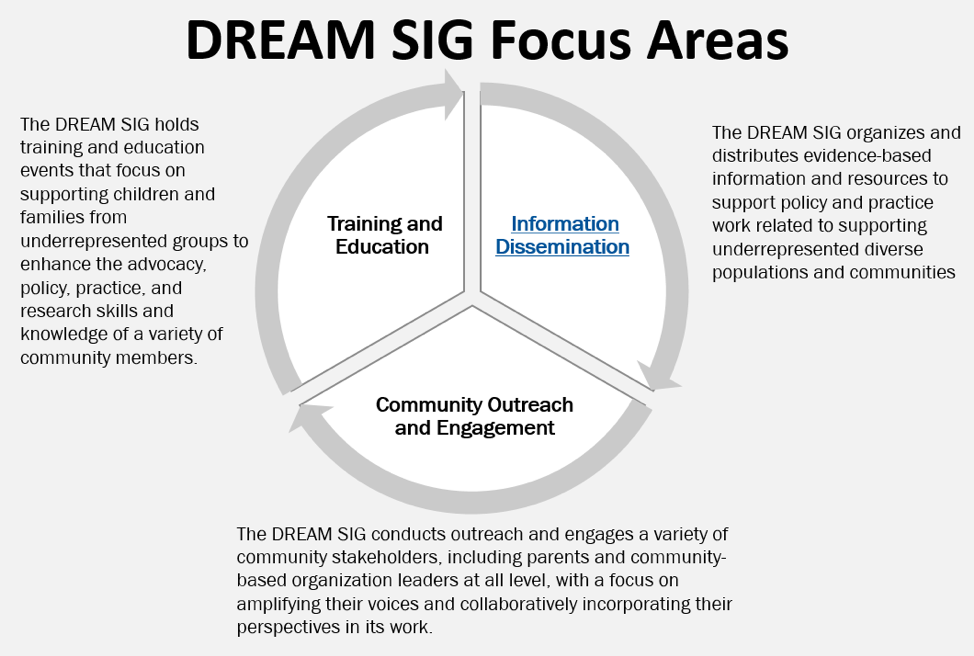 View a full-size version with detailed description of the focus areas of the DREAM SIG.