Many reading this tribute to the life of Karen Saywitz, PhD, who served as president of Div. 37 in 2000, knew her as a stellar intellectual, a pioneer in the scientific study of child forensic interviewing, a warm and wise supporter of mental health for children and families, a highly effective and determined child advocate and a devoted friend. Even if you did not have the great pleasure of knowing Karen personally, you likely felt her effect. Her life is an extraordinary model for us all, inspiring us to continue our work to better the lives of disadvantaged children and to support them in having accurate voice about their experiences.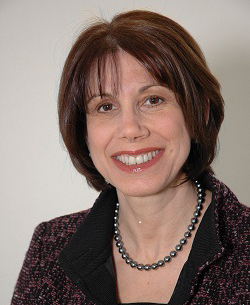 Saywitz obtained her doctorate in clinical and developmental psychology from the University of Illinois at Chicago in 1984 under the guidance of Shari S. Diamond, PhD. After completing an internship and postdoctoral fellowship at University of California-Los Angeles (UCLA) School of Medicine, Saywitz became a child psychologist at City of Hope, a cancer center near Los Angeles. It was during that time that she attended a large national conference of child abuse professionals, held in Los Angeles, from which the American Professional Society on the Abuse of Children (APSAC) was born. Fortunately, that conference also gave birth to Karen's idea to study children's memory and suggestibility for medical exams, as a proxy for understanding child forensic interviewing in child sexual abuse cases. She quickly obtained a federal grant from the National Center on Child Abuse and Neglect, Administration on Children and conducted her research as a new faculty member at Harbor-UCLA Medical Center in Torrance, California. In addition to developing a multi-faceted research program on child witnesses in maltreatment cases, she also supervised clinical work with disadvantaged children. The products emerging from her first grant-supported study (e.g., Saywitz, Goodman, Nicholas, & Moan, 1991), and her work on children's knowledge of legal terms (Saywitz, Jaenicke, & Camparo, 1990) and adverse effects of intimidating courtroom contexts (Saywitz & Nathanson, 1993) brought her immediate national and international fame. 
They say timing is everything, and the timing of Karen's work could not have been more perfect. She began her research just as child sexual abuse emerged as a major societal focus. It was also just as controversy over children's eyewitness suggestibility and memory for sexual abuse erupted. Karen's work remained above the controversy. She wisely put her considerable energies into developing scientifically valid, nonleading techniques for interviewing children. Karen realized that psychologists are in a special position to develop such techniques and that this would be one of the most important contributions psychologists could make, both to help children recount their traumatic experiences and to aid adults reach the truth in child abuse cases.
Karen developed creative methods for building rapport with children and for training children to provide more complete free recall as well as to articulate their lack of understanding of age-inappropriate, complex questions (i.e., to improve children's comprehension). Saywitz's work, grounded in basic principles of cognitive and developmental psychology, is a particularly laudable extension of basic research to an applied problem. The practical legacy of her research is remarkable. It was foundational for the development of Children's Advocacy Centers (CACs) for child forensic interviewing, which now number in the hundreds in the U.S. alone. Her vision for developing California's Multidisciplinary Interview Centers (California versions of CACs) set a high standard for application of science to forensic interviewing, a standard that has been modeled throughout the world. In addition to her highly influential scientific articles, she published handbooks for judges and served on the faculty of the National Judicial College. Saywitz's research also resulted in remarkable changes in law: She wrote major sections of amicus briefs presented to the U.S. Supreme Court (Wright v. Idaho, 1990) and the California Supreme Court (People v. Van Hoek, 1989). The courts listened; her research has been cited repeatedly in U.S. Supreme Court decisions (Ohio v. Clark, 2015) and numerous appellate court decisions.
Of course, throughout her career, Karen designed her work to help the many forensic interviewers worldwide who work tirelessly in the investigation of child abuse. To that end, Saywitz and her former graduate student, Lori Camparo, PhD, published Evidence-based Child Forensic Interviewing: The Developmental Narrative Elaboration Interview (2014, Oxford University Press). In a recent APSAC Handbook chapter, she argued for a "toolbox approach" to child forensic interviewing, proposing that interviewers, including clinicians, should be able to select from a store of scientifically validated interview techniques that best fit the child and circumstances (Saywitz, Lyon, & Goodman, 2017). Always prescient, Karen lived to see this approach used with increasing frequency in the U.S. and in other countries as well (e.g., Norway).
In addition to having the right timing, finding the right audience is also a key to success. Karen found that in Div. 37 and its Section on Child Maltreatment. There are many examples of how Karen provided strong leadership in advocacy initiatives that continue to benefit children, youth and families who are involved in the legal system. She was president of Div. 37 and a member of the steering committee that founded our division's Section on Child Maltreatment, APA's only organization devoted solely to research and professional practice concerning child abuse and neglect. She was the incredibly effective Div. 37 divisional liaison to the APA Committee on Children, Youth and Families for years, and she served as the division's APA Council Representative. As such, she led many initiatives related to child maltreatment and the law, including APA's Mental Health Initiative on Children. Of special note, she founded and chaired the Interdivisional Task Force on Child and Adolescent Mental Health, a multi-year task force involving eight APA divisions and growing. It is fair to say that this task force is the centerpiece of APA's advocacy efforts on behalf of children's mental health. Karen was also an ardent advocate in terms of congressional activities such as lobbying and congressional briefings, which are among our division's and section's most important advocacy initiatives.
Saywitz's research, advocacy, and service were lauded by many. She was awarded the Nicholas Hobbs Award for Child Advocacy from Div. 37, the Research Career Achievement Award from the American Professional Society on the Abuse of Children, the Child Abuse Professional of the Year Award for pioneering research from the California Consortium to Prevent Child Abuse and the Distinguished Service Award from the California Professional Society on the Abuse of Children.
Saywitz's awards also include excellence-in-teaching awards from Harbor-UCLA Medical Center and the California State Psychological Association. Throughout Saywitz's highly successful career at UCLA, where she became a professor of psychiatry and behavioral sciences, Karen led many undergraduate and graduate students to the field of psychology and law, mentoring many budding researchers and many of us more established researchers as well. Before Karen died, we contacted six of her former graduate and postdoctoral mentees and asked them to comment on Saywitz's mentorship. Each did so with enthusiasm that we share with you here and that we shared with Karen in what turned out to be the last weeks of her life. She was deeply touched to read these heart-felt praises:
From Rebecca Nathanson, PhD, Associate Dean for Experiential Legal Education, James E. Rogers Professor of Education & Law, Boyd School of Law, University of Nevada, Las Vegas:
I cannot express the overwhelming gratitude I have for Karen Saywitz, who supervised my research 27 years ago when I was completing my doctorate in special education. Her knowledge and work in the area of children's testimony inspired me to think about the application of the strategies she was developing to children with disabilities. Saywitz's mentorship single-handedly shaped my career. No other person has influenced me as much. Her continued guidance, encouragement and inspiration enabled me to establish the Kids' Court School, giving over 1,300 children a voice in court. My mother always taught me to do something good in this world, to give back to the community. Because of Karen Saywitz, I have. Her impact on my life is immeasurable.
From Susan Moan Hardy, PhD, President, California chapter of the American Professional Society on the Abuse of Children, formerly with the University of California-Los Angeles:
To this day, I thank my lucky stars that I had the chance to work with Saywitz during graduate study. Her research on expanding children's narrative abilities, comprehension monitoring, developmentally sensitive interviewing and reducing suggestibility was ground-breaking and has had an enormous impact on the way I and many others have thought about, taught about and talked with children. Karen was a brilliant, clear thinking, creative, inspiring and generous mentor. Thirty years later, she still inspires, and I am deeply grateful to call her a friend and colleague.
From Tina Goodman-Brown, Psychologist and Consultant to Child Protective Services, Ventura County, California:
Karen Saywitz is a remarkable contributor to the psychology profession. While working with her as a postdoctoral fellow at Harbor UCLA Medical Center, I was struck with her abilities as a brilliant, forward-thinking research psychologist. She has contributed to the deeper understanding of children's disclosures in court and given children a way to express themselves in their most trying circumstances. She has been a leading voice for children's mental health and children in forensic situations. In addition, Saywitz has trained jurists, physicians and psychologists in understanding children's testimony and disclosures. I feel so privileged to know her and to have worked with her.
From Lorinda B. Camparo, PhD, Professor of Developmental Psychology, Whittier College:
Those of us who have been fortunate enough to have been mentored by Karen know that, for Karen, mentoring means so much more than the usual advising, training and eventual launching. Rather, as a brilliant developmentalist and compassionate practitioner, Karen fosters a life-long collaboration between colleagues by scaffolding daunting tasks, guiding and leading through awe-inspiring example and constantly encouraging and cheering us on. Throughout my own career at a small liberal arts college, Karen has been my life vest when my teaching load has threatened to drown me, and I am extremely grateful to count myself as one of the many beneficiaries of Karen's fierce intelligence, passion, rigor and stirring imagination.
From Sue D. Hobbs, PhD, Assistant Professor, California State University, Sacramento:
Karen Saywitz is one of the most amazing people with whom I've had the privilege to work. She is a brilliant and talented researcher and an exceptional person, both in and outside the research and academic world. As a graduate student, I learned a great deal from her about research, career choices, writing, respect for others and balance. Without fail, whenever I spend time with Saywitz, I feel valued, and I know others do, as well. She made a tremendous impact on my life, and I am grateful to call her a colleague and a friend.
From Rakel P. Larson, PhD, Pitzer College:
Karen Saywitz has shaped many students' and colleagues' academic trajectories in significant ways, including my own. She values the work of others, inspires people, is excited about her projects, communicates the importance of both theoretical and practical significance of research and is among the most caring individuals I have ever met. She has had a huge impact on my own thinking about research in psychology and law. Her important work provides a unique perspective that is often neglected in this line of work — how to best incorporate evidence-based research into actual practice. On a personal note, Karen is among the most supportive individuals I have ever met, and I can thank her for bringing me onto projects, mentoring me and guiding me. When I first found out that I would be working with "The Karen Saywitz," I was overcome with joy. I still am when I think of her and all that she has contributed to my own life, but also the lives of so many children and families in need.
As you can see, Karen was not only a stellar researcher and committed child and family advocate, she was also an inspiring teacher and mentor and an incredibly warm, charming, supportive and stimulating person who had tremendous integrity, intelligence and energy. Everyone who knew her simply adored her, greatly respected her science and advocacy and admired her stellar ability to translate science into practice.
In February 2018, Div. 37 awarded Karen its highest honor, the Lifetime Advocacy Award, which is only granted every few years and only to those who have made a major difference in advocacy for children and families. The award recognized Karen's immensely important work that helped improve the lives of countless abused children and families around the world. When Karen received the news, it brought tears to her eyes; she was so grateful. She very much wanted to accept the award in person at the upcoming 2018 APA Convention and started to write her acceptance speech the same day that she was notified. Before she could finish it, however, only a month later, Karen lost her long fight with cancer, with her husband Richard Romanoff, PhD, and their two adult children, Sarah and Anna, at her side — and with a worldwide group of colleagues and admirers (her "professional family") joining her many friends and her beloved family to mourn her loss.
Now it is time to rejoice in knowing that we, our field and the lives of many children and families are better because of Saywitz. It is remarkable what one determined, smart and especially kind person can do to make a huge difference for so many people. We can honor her memory by continuing our work in earnest to change the world for the better for the most vulnerable children and families. Karen would surely want it that way.