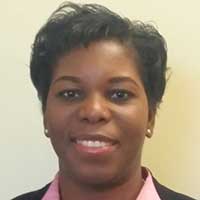 Join us Saturday, Aug. 10, 11 a.m. to 12:50 p.m., in the McCormic Place/Room W184bc Level 1 — West Building. Please note: Participants do not literally walk a mile during this session.
Session description
This program is a simulated awareness building session that will provide a symbolic experience of what it means for families to search for meaning in the wake of their child's diagnosis and deal with the reality of raising children and/or young adults with intellectual and developmental disabilities (IDD). Participants will engage in an immersive simulation of the experiences of families seeking disability-related services and support to aid in coping with diagnosis, understanding the disorder and in evaluating treatment progress.
Format of the session
Participants will assume the role of a family member and will be challenged to search for meaning as they deal with feelings of loss, devastation and/or relief that may occur after discovering that their child or young adult has IDD. They will also be tasked with seeking disability-related services with limited or no social, environmental and economic support. The 30-minute role-play will be followed by an hour debrief with participants and cross-disciplinary experts during a panel discussion. The discussion will be based on the symbolic experience and will provide an opportunity to examine policies and practices that promote or hinder easy access to disability-related services and support. The last 20 minutes will be for Q&A and a call for action.
Session justification
Disability Walk-a-Mile Experience at APA's Annual Convention is an opportunity to bring awareness to disability related issues and renew our commitment to inclusive practices that promote the health and well-being of children and young adults with IDD.

This session is sponsored by Div. 37 in collaboration with APA's Office on Disability Issues in Psychology and APA Divs. 16, 33, 35 and 54.
We hope to see you there. If you have any questions, please contact Mirian Ofonedu, PhD, the session chair.