Presidential Task Force on Advancing Social and Emotional Development of Black Boys through Research, Advocacy and Community Engagement
2020 task force members announced.
By
Erlanger Turner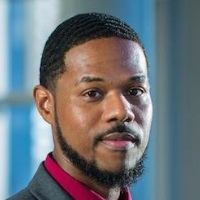 The division is pleased to announce the appointment of the 2020 Presidential Task Force on Advancing Social and Emotional Development of Black Boys through Research, Advocacy and Community Engagement. 
The task force was recently appointed by President-Elect Erlanger Turner, with the goal of advancing research and advocacy efforts related to black boys. The task force is composed of researchers, clinicians and public policy advocates. 
The members of the task force are:
Scott L. Graves Jr., PhD (task force chair) — Graves is an associate professor at The Ohio State University. His interests can be broadly categorized as understanding protective factors that lead to appropriate development in early childhood. His research agenda is focused on identifying strengths in African American children that lead to positive social, emotional and academic outcomes. He has published widely in these areas and is the former chair of the APA Committee on Ethnic Minority Affairs.
Robert Fields, MA — Fields is a licensed psychological associate and been providing psychological services for 15 years. He received his master's degree in clinical psychology from North Carolina Central University. Fields is a therapist at North Carolina's Department of Public Safety and AHB Center for Behavioral Health and Wellness in Durham, North Carolina. He has worked with clients of all ages and he assists men, teens and emerging adults with their psychological needs. He regularly speaks in the community on mental health issues pertaining to boys and men of color, creatives and emerging adults.
Amber A. Hewitt, PhD — Hewitt is the manager of policy and advocacy at Nemours Children's Health System in the Office of Child Health Policy and Advocacy. In this role, she directly lobbies Congress and the administration on a variety of child health policy issues. She previously served as a policy fellow at the National Institute of Mental Health and an APA congressional fellow in the Office of U.S. Senator Cory Booker. Hewitt began her career as a tenure-track assistant professor at the University of Akron. She has served in a variety of leadership roles in APA, including the Committee on Early Career Psychologists and Membership Board. Hewitt was appointed by D.C. Mayor Muriel Bowser in 2017 to the District of Columbia's Commission on Fathers, Men and Boys.
Shawn C.T. Jones, PhD MHS — Jones is an assistant professor in the counseling program in the psychology department at Virginia Commonwealth University. Prior to relocating to Richmond, Jones was a National Science Foundation SBE postdoctoral fellow at the University of Pennsylvania's Graduate School of Education. He received his doctorate in clinical psychology with an emphasis on children and families from the University of North Carolina at Chapel Hill and was a child clinical psychology predoctoral intern at UCLA's Semel Institute for Neuroscience and Human Behavior. Jones endeavors to impact the psychosocial well-being of black youth and their families.
Thomas A. Vance, PhD — Vance is a clinical and research postdoctoral fellow with the Columbia Gender Identity Program at Columbia University Medical Center, and the Program for the Study of LGBT Health at the New York State Psychiatric Institute/Columbia University. He specializes in providing a holistic multicultural care to children, adolescents, adults and families. His clinical practice uses evidence-based therapies and techniques appropriately modified for working cross-culturally with socially, economically and politically disadvantaged clients. Vance's current research examines the intersection of sexual orientation, gender identity, race/ethnicity, disability, class and other identities and experiences.
Daphne C. Watkins, PhD — Watkins is a professor at the University of Michigan, with faculty appointments in the School of Social Work, the department of psychology and the Institute for Social Research. Her research focuses on (1) the social determinants of health that explain within group differences among boys and men, and (2) evidence-based strategies to improve the mental health of boys and men. She is the immediate past president of the American Men's Studies Association; the first woman and person of color to ever serve as president in the organization's 30-year history. She also serves on several men's health committees domestically and globally. Watkins is the founding director of the Gender and Health Research Lab and the Young Black Men, Masculinities and Mental Health Project. She is the director of the Vivian A. and James L. Curtis Research and Training Center at the University of Michigan.
Erlanger "Earl" Turner, PhD — Turner is the president-elect of Div. 37. He is a licensed psychologist and assistant professor of psychology at the University of Houston-Downtown. Prior to being elected president of Div. 37, he served as the 2017 chair of the APA Board for the Advancement of Psychology in the Public Interest. Turner's research focuses on ethnic minority mental health, access to behavioral and mental health services, and cultural competency in practice.