Member-at-Large
Advocacy ideas right here in APA's backyard
Searching for meaning and finding it in local advocacy.
By
Christina M. Rodriguez, PhD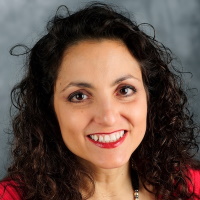 I have written before about advocating on the local level. Indeed, local issues are often the ones about which you have the most direct knowledge and may be able to make the most change. You know your local area's pressures, challenges and potential, and you can make a real impact there.

Focusing on the local level does not mean that you should overlook APA as a source for advocacy ideas! If you are eager for opportunities to get involved and informed, look no further than the APA. Have you noticed that APA as an organization has significantly expanded its advocacy profile in a number of ways? First, the plan to restructure APA's 501(c)6 and 501(c)3 organizational status stems from the charge to move toward an expanded advocacy model, one that is intended to motivate more intense efforts on how to advocate for psychology, its membership and the interests of society as a whole. As an example, this commitment is apparent in APA's new strategic plan, in which the first strategic goal focuses on how to: "Utilize psychology to make a positive impact on critical societal issues." As part of this new commitment, APA recently introduced its first chief advocacy officer, Katherine McGuire, who will be overseeing a more cohesive and intentional vision for how to coordinate APA's government relations office and APA's nongovernmental advocacy efforts.
Further, APA has an advocacy section on its website, which provides updates on a number of pertinent initiatives in health, social justice, research, violence prevention and education, to name a few. You can find specific guidance on how to engage in advocacy, including at the federal level. You can also find links that take you to more information on how you can make a substantive commitment to be a real change-maker through immersive experience, such as through APA's fellowship programs (Congressional, Jacquelin Goldman Congressional, and Executive Branch Science). To keep up to date with weekly (and often time-sensitive) advocacy efforts, sign up to receive updates from the APA's Federal Action Network, which can give you concrete suggestions for actions.
Don't think of APA as just a professional organization of psychologists for psychologists – especially if you became or are becoming a psychologist to make a bigger difference! As its mission says, APA is "advancing psychology to benefit society and improve lives."