In This Issue
Action teaching in a 'Children, Psychology and Law' course
Training students to use psychological theories and research for advocacy.
By
Cynthia J. Najdowski, PhD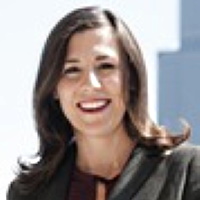 Since 2013, I have had the pleasure of teaching undergraduates at the University at Albany about psychological issues relevant to when children become involved in the criminal justice system. Through my "Children, Psychology and Law" course, I expose students to research on the nature of and societal response to child maltreatment, the reliability of children's eyewitness testimony, juvenile justice, and many unique concerns related to child victims and juvenile offenders. My goal is to train students how to use psychological theories and research to both better understand these issues and improve the criminal justice system's ability to respond to them.
When first designing my course, I was eager to build in pedagogical techniques that would engage my students in the important content of the course while also motivating them to become change agents themselves. Through the Social Psychology Network, I discovered action teaching, defined as "a high-impact style of instruction that contributes to peace, social justice, and sustainable living at the same time that it educates students." I enthusiastically adapted Jennifer Hunt's award-winning assignment —"Changing the World, $5 at a Time, Through a Grant Assignment" — for use in my course.
For this assignment, students write a grant proposal in which they propose original research about an important issue in the field of children, psychology and the law. Students are tasked with completing online tutorials on conducting library research and writing, developing a statement of intent, locating pertinent references, preparing an outline, participating in small-group peer reviews of outlines, writing the proposal, and finally, presenting it to the class.
The critical action component of the assignment is that each student is given the opportunity to contribute money to a class "grant fund." After students present their proposals, students vote to determine which student best described an important social problem related to children, psychology and law and designed a study that would advance the field's understanding of and ability to address the issue. The winning student then works with me to identify organizations whose members are working on issues like the one identified in the proposal. The pooled grant money is then donated to a suitable organization to put research into action! I am pleased to report that, to date, my students and I have donated nearly $300 for grant support to Div. 37, the Society for Research in Child Development, and the American Psychology-Law Society.
My students' winning proposals have addressed the need for research on teachers' perceptions of child maltreatment and decision-making related to reporting; risk factors for gang membership within the school setting; older adolescents' competencies related to Miranda waivers and confessions in light of the notion of extended adolescence; and effects of sex offender registration and notification requirements on adolescents adjudicated guilty or convicted of sexual offenses. As this list reflects, the grant assignment increases students' awareness of the many and varied psychological issues affecting the experiences of justice-involved children. It also helps students learn how to formulate relevant questions and think about how research can help to answer those questions, allowing them to go beyond the course material in creative and innovative ways. Most importantly, as Hunt stated, this assignment also "helps students to see how small actions by individuals (e.g., $5 donations) can collectively contribute to social change."
I strongly encourage other teaching members of Div. 37 to use action teaching in their courses. This work is highly rewarding. It teaches students course content while also showing them how to make a positive difference in society, helping to build the next generation of child and family policy researchers and advocates.