In This Issue
Highlights from the APA Council of Representatives meeting
Council votes on immigration, economic marginalization at APA convention.
By
Mary Ann McCabe, PhD, ABPP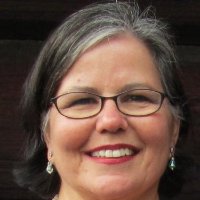 The APA Council of Representatives met in August 2019 during the APA Convention. Most newsworthy are the actions that were taken, all of which are reported here.

Council approved the 2019 APA Immigration and Refugee Policy Statement that encourages psychologists to use their training to treat and advocate on behalf of immigrants, refugees and people seeking asylum in the United States. More than 98 percent of council members voted in favor of the policy, which highlights the psychological stresses faced by immigrants, refugees and their families, and supports the need for policies and practices that consider their well-being, including medical, psychological and social services. The final statement, important for APA advocacy efforts, was a rapid and noteworthy collaboration involving several council members, subject matter experts and APA staff. It maps to the recently passed Resolution on Child and Adolescent Mental and Behavioral Health.
Council also voted overwhelmingly in favor of two sets of guidelines: (1) Guidelines for Psychological Practice for People with Low-Income and Economic Marginalization, the first APA guidelines to address the needs of low-income people, who research has shown are more vulnerable to health and mental health concerns but with diminished access to services; and (2) Race and Ethnicity Guidelines in Psychology: Promoting Responsiveness and Equity, which update research on understanding and treatment of ethnically and culturally diverse clients. These guidelines cover four different areas: general guidelines, education and training, practice and research.
Council also approved amendments to the APA bylaws that would create a new membership category for graduate students with voting privileges (for president-elect, members-at-large of the board of directors, apportionment and bylaws amendments). Importantly, council also voted to shorten the waiting period for associate members' voting privileges to one year. (In previous years, the waiting period was five years.) Almost 75 percent of council voted in favor of these changes, and the proposed bylaw changes will go to the full APA membership for a vote on Nov. 1. Finally, council overwhelmingly approved a motion for a new task force to explore a public information campaign on racism and discrimination.
Please do not hesitate to contact me if you have any questions or desire more information regarding any of these actions. As a reminder, all APA members are able to access the council of representatives agenda book.