Task Force and Diversity Issues Column
New special interest group DREAM SIG
Div. 37 announces a new member benefit.
By
Mirian Ofonedu, PhD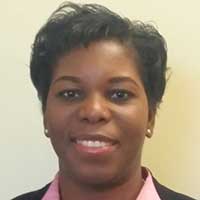 Div. 37 is proud to announce its new Diverse Racial Ethnic and Multicultural Special Interest Group (DREAM SIG). The goal of this SIG is to provide its members with the opportunity to engage in meaningful collaboration and exchange on local, national and international levels and to actively address the issues impacting children, youth and families from historically underrepresented diverse populations and communities.

We would like DREAM SIG activities to be informed by the interests of our members. Thus, we ask that you please take a few minutes to respond to this short survey using below link. This will help us better understand members' activity interests for the SIG. The survey takes less than 5 minutes to complete. Only five multiple choice questions and two short answer questions.
Please submit your activity interest/recommendations no later than Nov. 15, 2019. For questions, email Mirian Ofonedu.
Thank you in advance!