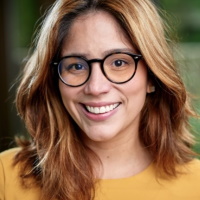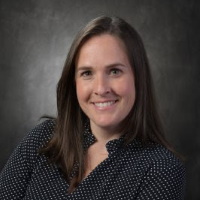 Self-care has many definitions (Godfrey et al., 2011); for the purposes of this article, self-care is defined as taking action to manage and cope with work stress by taking care of oneself. If you are anything like us, the idea of self-care is very important, but the guilt we feel for not always focusing on work overshadows this importance. Finding a work-life balance is vital for one's success in graduate school, but it can be difficult to put your well-being as a top priority. This article is for the self-proclaimed workaholic who would like some guidance to find a better balance between their work and personal life.
If you have made it to graduate school, you realize that the further you progress on your educational journey, the more the workload intensifies. As work becomes more time-consuming, you begin to engage in poorer habits to ensure deadlines are made and program requirements are met. Many of us have spent endless nights of working past our bedtime and overworking our brains and bodies. Although research tells us that self-care is important and that we must take care of ourselves to take care of others, we struggle to put in the time needed for ourselves in order to excel in school. The works of Carolyn Licht (2012), Marsha Linehan (1993), and Kristin Neff (2011a, 2011b, & 2013) all support that taking time for self-compassion, mindfulness and self-care increase productivity and positivity. Using their suggestions and recommendations, below are ways to help us all become better students, therapists, friends and colleagues by being more efficient in our studies and jobs.
Breaks are okay. Many of us work more than 12 hours a day trying to cram in school, work and home life. Taking time to eat the right foods, get sleep and exercise often moves off our to-do lists. This can leave us without energy, overweight and burned out. In turn, our work quality declines. You can increase self-care by taking short 1-minute mindfulness breaks throughout the day. During these times, focus on mindfulness exercises and living in the moment. Taking the time to do this helps clear, calm and refresh your mind. If you have trouble remembering, there are many apps and calendar reminders that can help you. One app that works great is called "Stop, Breathe, Think." It will remind you to take a break and offer meditations to help increase mindfulness.
Set limits and goals for self-care. Schedule self-care times. If you like to exercise, put it into your calendar and make a commitment to yourself. Take a day off once a week to focus only on you. Keep track of your goals; bullet journaling is a great way to relax and keep track of your goals. Make sure you spend no less than an hour a day on you.
Remember your values. Although your imposter syndrome regularly kicks in, remember that the real you made it this far. Your values, whatever they may be, will be regularly challenged. Make sure to take the time to prioritize what is important to you. If helping others is important to you, make sure you are including this in your week. Staying true to ourselves can help keep us grounded in prioritizing tasks.
Acknowledge you are not alone. You are one of the few earning a higher degree. These can be very challenging, yet very fulfilling years. There will be many bumps along the way, and many things may not work out exactly how you planned. Although everyone's graduate school experience is different, remember that you are not alone.
The journey to self-care is not easy. As Neff has said, it is important to treat ourselves the way that we would treat our best friend. Be mindful of how you are feeling and behaving. Forgive yourself and allow time to process what you need. Remind yourself to take breaks, set limits, focus on your goals, spend some time engaging in activities that make you feel good, revisit your values, and remember that you are not alone in this chaotic world that is called graduate school.
References
Germer, C. K., & Neff, K. D. (2013). Self compassion in clinical practice. Journal of clinical psychology, 69, 856-867
Godfrey, C. M. (2011). Self-care: A clarification of meaning and examination of supportive strategies.
Linehan, M. (1993). Cognitive-behavioural therapy treatment for borderline personality disorder. New York, NY: Guilford.
Licht, C. A. (2012). Self-care in graduate school: Finding your optimal balance. In P. J. Giordano, S. F. Davis & C. A. Licht (Eds.), Your graduate training in psychology: Effective strategies for success; your graduate training in psychology: Effective strategies for success (pp. 101-113). Thousand Oaks, CA: Sage. doi:10.4135/9781452240527.n11
Neff, K. D. (2011a). Self‐compassion, self‐esteem, and well‐being. Social and personality psychology compass, 5(1), 1-12.
Neff, K. (2011b). Self-compassion: The proven power of being kind to yourself. New York, NY: William Morrow.