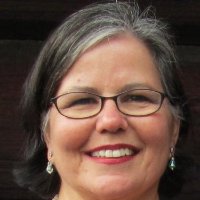 The APA Council of Representatives held its second virtual meeting February 25–27, 2021. Most newsworthy are the actions that were taken, all of which are reported below.

Council voted 97 percent approval of a Resolution on (coercive) Sexual Orientation Change Efforts and  95 percent approval of a Resolution on (coercive) Gender Identity Change Efforts. Both of these resolutions are especially helpful for young people and in legal cases about these matters.
Council voted 99 percent approval of a Resolution on Racism.  This is the first of several and focuses on issues of definition that will assist this work going forward.
Council voted 98 percent approval of a Resolution on APA, Psychology and Human Rights.
Council voted 96 percent approval of new Professional Practice Guidelines on Evidence-Based Practice, which will be foundational in all related guidelines going forward.
Council voted 78 percent approval of new Standards of Accreditation for Masters' programs in Health Service Psychology (clinical/counseling/school).   These are necessarily broad (as are all SoA) in order to allow flexibility in the emphases of programs. The Commission on Accreditation will now be able to draft Implementing Regulations which will add a bit more detail; those will be reviewed by the APA Board of Directors.
Council received highlights of a recent Assembly on the Distinctiveness of the Doctoral Degree, and learned that a Summit on the Future of Practice and Education is being planned for this summer.
Council revisited the recommendations of the Workgroup on Enhancing Council's Effectiveness and agreed to form five workgroups with volunteer members of council and members of the Council Leadership Team.
Council voted 78 percent against the formation of a task force to study the merits of a new office in the Executive Branch for a Psychologist Consultant (parallel to the Office of the Surgeon General).  Those speaking against argued that it is duplicative of APA advocacy efforts, including in coalitions with other mental health organizations; may be divisivefor psychology, wherein some psychological science focuses in health (purview of surgeon general), climate change, and other foci of the Executive Branch.
Council received a report on APA finances for closing out fiscal year 2020 and budgeting for fiscal year 2021.  APA CEO, Dr. Arthur Evans, pledged to balance the budget in 2020 and did so with a number of measures (including reductions in staff). Unexpected savings occurred with remote work and virtual meetings due to the pandemic. A workgroup is being formed to examine the future of in-person/virtual/hybrid meetings for boards, committees, and council going forward.
APA convention in 2021 will include a virtual component owing to the success of last year's all virtual format. A decision will be made soon, in accordance with CDC guidance and other safety considerations, whether there will be any in-person component in San Diego as originally planned. The Resolutions and Professional Practice Guidelines without hyperlinks above will appear on the APA website shortly.  Please do not hesitate to contact me if you have any questions or desire more information regarding any of these actions. All APA members are able to access the Council of Representatives agenda book (and those of all boards and committees).